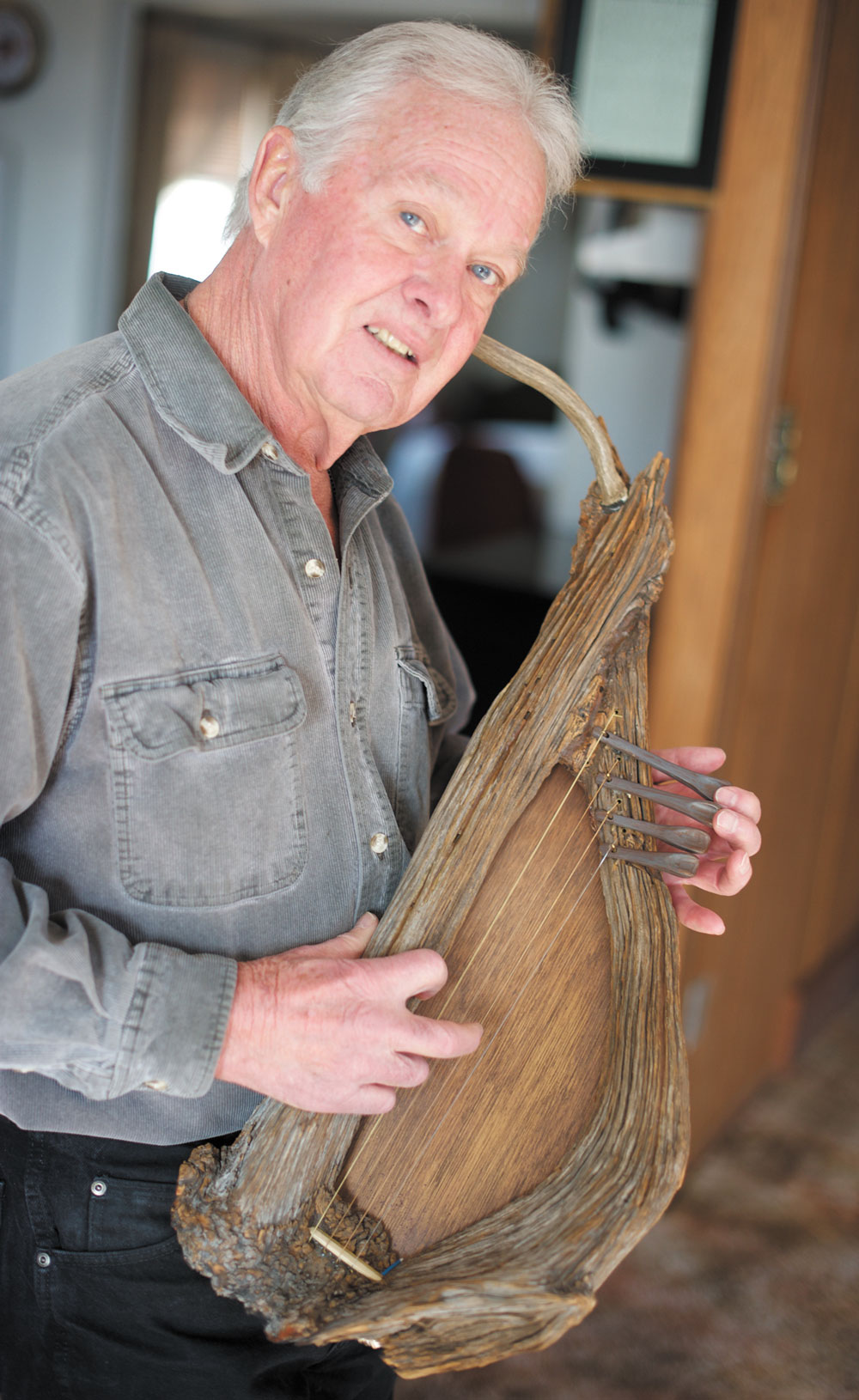 By Tyler Grimes
"My son, Trace Bundy, who's a professional musician, just travels the world everywhere and puts on concerts," said Al Bundy on the inspiration that started his hobby of crafting instruments out of found objects. "He's played in 28 countries so far. He's had five or six sponsored guitars given to him, some of them $6,000 a piece. I was just joking and said I could make something like that for a lot less money."
To be clear, this is the real Al Bundy, not the fictional character from Married … With Children. For the last seven years Bundy has made instruments from upcycled material like turtle shells and canoe paddles. Once a year for the last five, Buena Vista and Salida musicians celebrate The Real Al Bundy Night by playing his assortment of unique creations.
"I don't know, I just have an engineering-type background," Bundy said of his craftsmanship. Ever since Bundy retired to Buena Vista from Minnesota in 1986 he's also restored vintage '60s muscle cars.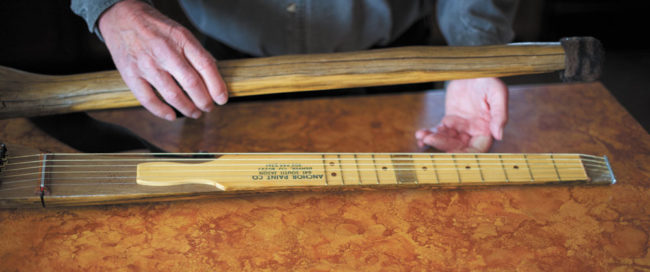 "You have to get everything just right on an instrument," Bundy said from his house northwest of Buena Vista. "I mean, it's precision work." The instruments were inspired from the Ozark Mountains where instruments were made on a very small budget. "I try to keep 'em as simple as I can, like they would've from the old mountain boys."
Bundy's first guitar was made from a wooden salad bowl with umbrella wire as fret bars. He has another made of driftwood he found in Clear Creek Reservoir known as the "Sticktar." The strings are covered with the hollowed half of the log looking like the original stick, until it's opened and the strings are revealed. "My son says it just sounds amazing," Bundy said of the sticktar, an instrument that cost $15 to make.
All of his guitars are electric for amp compatibility for playing on stage. Bundy does not sell any of his instruments. "No, I haven't sold anything," he said, "I don't think my son would like that." Al says his guitars are tailor-made to Trace's style.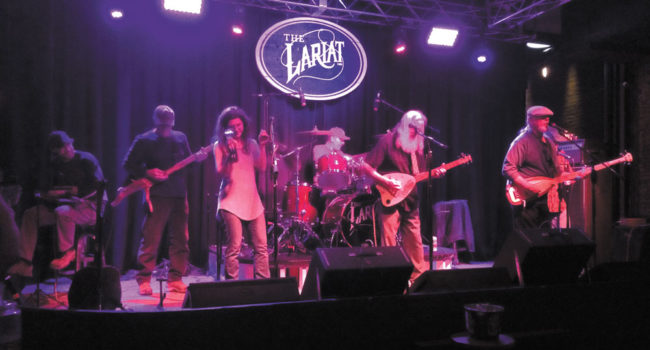 "This one here's my weirdest one," Bundy said, showing off the "Alpine Harp." He found the wood for the harp while elk hunting and decided to hike it out. "Most people can't play it." He added levers to the strings and a deer horn sound post for the truly committed musician.
Bundy has also made a "Turtle Banjo" with a shell he found in Minnesota. Then there's the "Paddle Bass" from a canoe paddle. The "Sewtar," which he says is "a little bit more conventional" because of its size and shape, was made from an antique sewing box and spools. His newest creation is the "Packtar," made to be small, light and packable for easy transportation.
Besides being played at the Real Al Bundy Nights, the "tars" have been played in concert by Al's son Trace, "The Acoustic Ninja." Al suggests the video of Trace's rendition of Sweet Child of Mine where he loops the Paddle bass, Sewtar and Sticktar live on stage. Trace, who's currently touring in China, has sold 110,000 albums in his 10-year career. His YouTube channel has over 36 million views. Al also recommends Trace's song Elephant King for anyone unfamiliar with his music.

Bundy fondly recalled the story of Trace touring in South Korea, where a 15-year old fan, Sungha Jung, learned Pachelbel's Canon. Jung and Bundy played together and launched Jung's career. The South Korean became a sensation as a result, so Trace invited him to tour with him in the U.S. They've now toured together five years in a row. Jung's signature now rests on Al Bundy's "Sticktar."
The Real Al Bundy isn't a musician himself. He makes the instruments to support his son's career. He said, "I love music and just wanted to contribute to the music scene here in Buena Vista. Making instruments gives me something to do during the winter months."
Tyler Grimes is continually amazed by the endless creative twists in the Central Colorado.