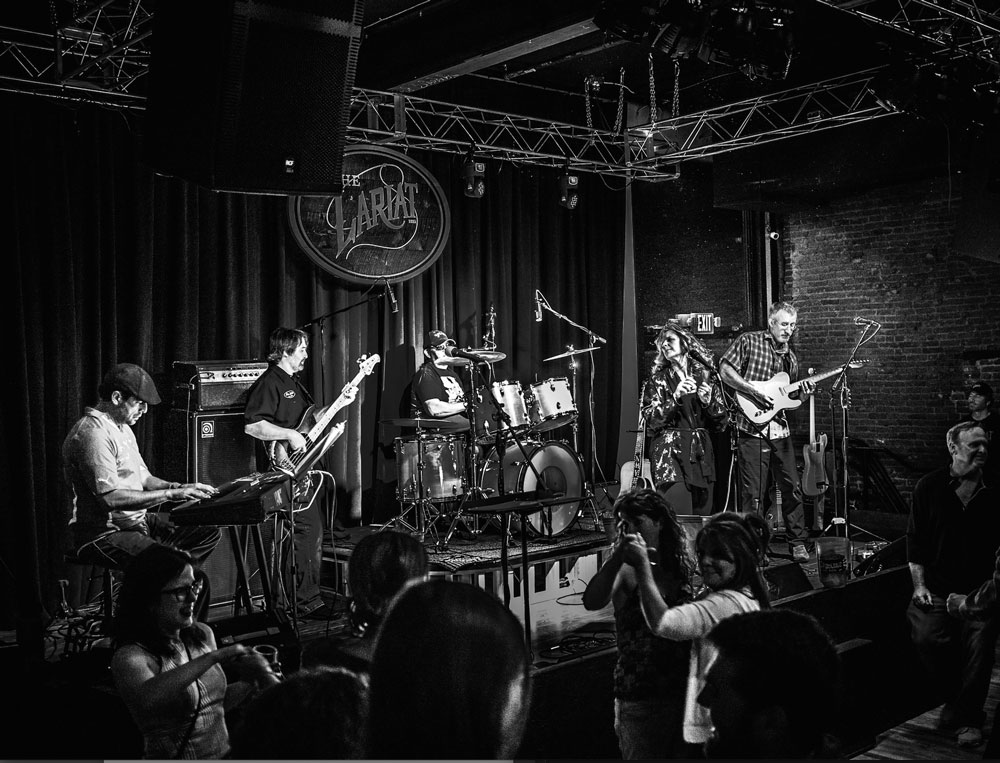 By Mike Rosso
When Court and Robbie Johnson rented a cabin near Hartsel back in 2009, little did they know it would eventually lead them to a successful enterprise in Buena Vista.
"We were actually ski bums at the time," said Court of the decision to buy the cabin. Previously in the home construction business, they were both living in Beaver Creek in the Vail Valley and needed an escape from the fast pace of the I-70 resort corridor. The couple were looking for investment property somewhere in the mountains of Colorado when they received a phone call "out of the blue" from a real estate broker who wanted to show them several apartment buildings in Buena Vista. They didn't think much of the apartments but were drawn to the charm and vitality of the small town. Thus began a search on the internet which led them to an old bar which was for sale on the main drag, The Lariat. Court, who had managed and driven the bus for his son John Paul's band for many years, and had seen his share of bars and music venues, immediately saw the potential of the old saloon.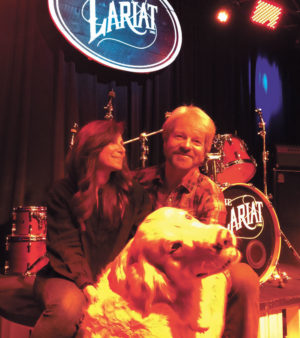 With no previous experience in either restaurants or bars, the two immersed themselves in the new project, and with the profits from the sale of a building in New York, were able to do the needed reconstruction of the bar. They hired DSI out of Salida as the general contractor, and one of the first orders of business was to replace the roof after discovering the ceiling joists had been literally sliced off by a previous owner. Those were replaced with steel beams, a span of one wall was removed to create space for a stage and dance floor area, and the original brick was exposed on most of the interior walls.
"We were hoping to do a Steampunk kind of setting," said Robbie, referring to the aesthetic designs inspired by 19th-century industrial steam-powered machinery. "Not because it's trendy, but because it's authentic in this old mining and railway town."
As luck would have it, they discovered a pair of metal workers right there in town who would help them to realize that vision, Jim Butler and Judy Blythe of Millstream Metal Works. They constructed the bar and most of the tables from repurposed materials. "We looked at using the old bar but it needed too many changes, repairs and replacements to work with the new plan," said Blythe. The bar is made from new materials, with the exception of some steel barrels that support the round ends, some repurposed wrenches, and round wood tops from a company that builds table tops with reclaimed Douglas Fir from old warehouses. They also created an elevated platform for the sound board from an old industrial tank found at a junkyard in Salida.
Millstream also designed the building's front column covers and lighting as well as the vanities in the restrooms, drink rails, hostess stand and the old jail doors over the cold room entrance.
Tom Campbell, a former chef at Young Life's Frontier Ranch, was brought on to create a menu befitting of the new place, including chicken pot pie, pork and avocado burritos, hand-cut fries, pan-seared barramundi and much more.
Within two months, the old Lariat had taken on a new life, but the crowning jewel to the new facility was still to come. Inspired by the musical talent of the open mic nights, which the pair kept going from the old days, they decided to create a performance space rivaling those of the big city, a music venue, "not just for having bands, but to make a womb, a nurturing space for musicians," said Court. To that end they hired Robert Bangert (affectionately referred to as "Brother Rob"), an award-winning sound engineer, as a full-time in-house sound guy.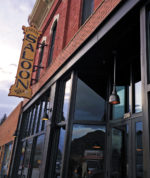 The performance space is loaded, with modern LED lights and high-end sound gear which also includes some industry champs such as a 32-channel Midas board with four monitor mixes, a backline of vintage amplifiers, including: a '65 Fender Super, '64 Fender Vibroverb, '70's Marshall Superlead with 4/12" cabinet, '69 SVT bass head with 4/10" and single 15" cabinet, a Roland K-500 keyboard amp, and a five-piece Sonor Drum Kit. "As close to a 'turn key, plug-and-play' venue as you can find in Central Colorado," says Court.
The first act to perform on the new stage was Eddie Sandoval's Palate Band on May 19, 2016. A local business owner and musician, Sandoval has worked hard to raise the bar for live music in Buena Vista. What was to be an intimate, private party turned into a big bash with over 300 attendees. Since then, Court has booked such Colorado music luminaries as Otis Taylor and Hazel Miller, as well as national acts like John Popper of Blues Traveler fame, and the word is getting out statewide about this great new "musician's venue." Music fans in the Upper Arkansas Valley need to check out what longtime locals refer to as "The Rope," The Lariat. Check the website and Facebook pages for upcoming acts for 2017, www.thelariatbv.com.