Michael Haynes' studio is near the base of Mount Shavano just outside Salida. He majored in art at Auburn University and completed his training there in 1977. His paintings have won numerous awards including the Addys, the Communications Arts Show in Los Angeles and The Society of Illustrators Show in New York.
Michael has been a guest speaker at the Prix de West Art Auction held at the National Cowboy Hall of Fame and Western Heritage Museum in Oklahoma City. In 2006 he set a record price for his work, "Arikara Warrior" as a first-time "Quick Draw" artist and was the featured speaker at the C.M. Russell Western Art Auction in Great Falls, Montana. The topic of that speech was "Striving For Accuracy In Historical Art."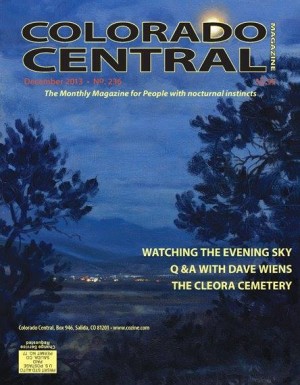 With his focus on history, Michael's "Uniform and Dress of the Lewis and Clark Corps of Discovery" paintings were selected as guides for the uniforms created for the National Geographic Lewis and Clark IMAX film production. The U.S. Army Corps of Engineers, the National Park Service, the U.S. Postal Service, Anheuser Busch and Miller Brewing, as well as many interpretive centers and private collectors, have commissioned his paintings. In the spring of 2004, the U.S. Army War College commissioned a painting, "Decision At the Marias," and the resulting Print Number One was gifted to President G. W. Bush after his speech at the War College, and is now in the collection of the White House. It has been Michael's great honor to work with a number of Indian Nations to depict moments in their tribal history. Some of the tribes he has collaborated with are the Chickasaw, Hidatsa, Mandan, Arikara, Chinook, Osage and the Nez Perce. His current project will take him to the Natchez Trace, where he'll be creating a body of paintings depicting tribal life along the length of the Trace for the National Park Service. This multi-year effort will result in paintings depicting scenes from the Mississippian culture to the removal of the tribes during the Trail Of Tears.
Since moving to Salida, Michael has been spending some very enjoyable hours plein air painting throughout the area, and "Moonlight Over Salida" was one of his first attempts at capturing the incredible setting the town is nestled in. You can see more of Michael's art at www.mhaynesart.com