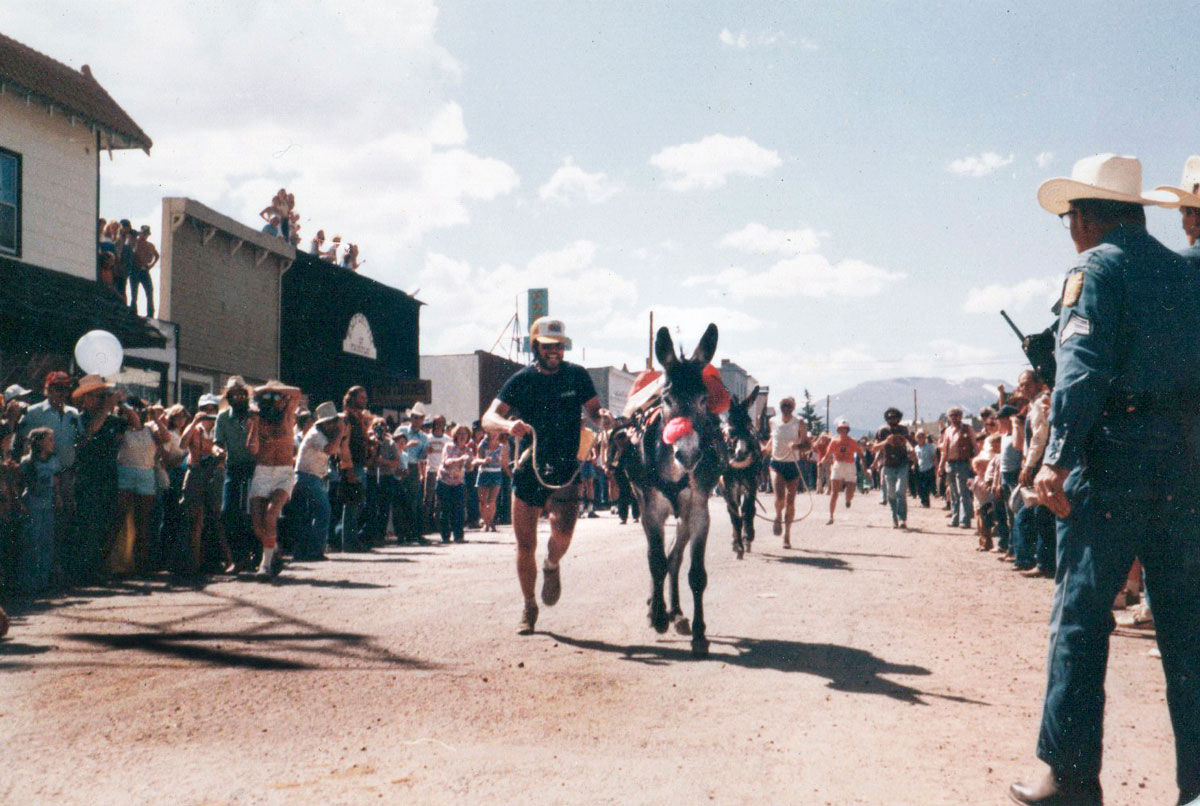 "Curtis was a gift to all who knew him. Populist to the core, a brilliant, principled person who did everything with a true gusto for life."
– Linda Brandon Powers, Former Colorado State Senator, former Crested Butte Mayor and City Councillor
"After his flaming near-death wreck on the Interstate a dozen or so years ago, it was all borrowed time. And Curtis used it well. As he lived it. Keeping on. Fighting the environmental battles. Running each year, as one of the country's premiere burro-racers. Taking on quixotic political campaigns with an unabashedly progressive agenda to help get the word out in the Arkansas watershed that there were candidates who weren't in the pocket of the party bigwigs … We shared a Haight-Ashbury past. City boys who fell in love with the country. I miss that good man."
– Art Goodtimes, poet, former San Miguel County Commissioner
"I don't think Curtis could have scripted his end much better, unless it was at the finish line of a burro race. While he occasionally could criticize mercilessly, he enjoyed the company of children and he was almost universally kind to them. My own children have fond memories of him as do many others' children."
– Dave TenEyck, Chief Trainer at Rancho Del Burros
"Curtis was more than a burro racer and politics were not insignificant to him. For Curtis, there were memorable phrases. It is all about 'social, political and economic justice!.' And, 'I'm running like my hairs on fire.' He was 'unbought and unbossed.'"
– Bud Elliot, former mayor of Leadville
"If you find yourself at the end of a 15-foot lead rope, amongst other Bull Goose Loony athletes with their trusty burros at the starting line of any of the Colorado Summer Heritage Sport Pack Burro Races, you have Curtis Imrie to thank. 'Burro Racing Lives,' Curtis Imrie shouted in the 2009 film Haulin' Ass."
– Brad M. Wann, Media Relations Officer, Western Pack Burro Ass-ociation 
"Curtis didn't just talk about freedom. He was truly free, probably the freest person I've ever known, and he never stopped believing in We the People."
– Keith Baker, Chaffee County Commissioner
[InContentTwo]
"Curtis was something of an enigma, even if you knew him. His devotion to, and passion for, burros and burro racing will never be equaled and will be missed."
– Tom Sobal, Leadville-Lake County Sports Hall of Fame inductee
"He was a big part of my documentary, not only as main character, but also as someone who opened his home to me and brought me into the colorful world of burro racing. Curtis was a character unlike any other; a truly unique soul, who will be missed by everyone who had the pleasure of getting to know him."
– Trevor Velin, Director, Haulin' Ass.
"I knew Curtis Imrie for a good number of years, since I was a teenager growing up here in the Arkansas River Valley. But it wasn't until much later in life that we became fast friends. Like so many, our friendship started first through talking about donkeys. Then we moved on to film. Then to donkeys in film. I feel lucky to call Curtis Imrie my friend. His insightful stew of politics, acting, sport and mountains inspired me. Colorado is certainly a less colorful state without him around."
– Nathan Ward, Director, The Rider and The Wolf.
"Curtis definitely made his mark on Chaffee County, on the Arkansas River Valley, on Central Colorado. He was a slightly tamed-down version of Hunter Thompson, ready to jab when he felt putting truth to power was needed. He loved the fact he lived in a county with 80 percent public lands and worked hard to stand up for them and to enjoy them. His challenge to the rest of us would be to do the same."
– Sue Conroe: "One of Curtis' best friends over 26 years, even with the warts, hiccups, and burps of life you can expect to encounter with such a character."