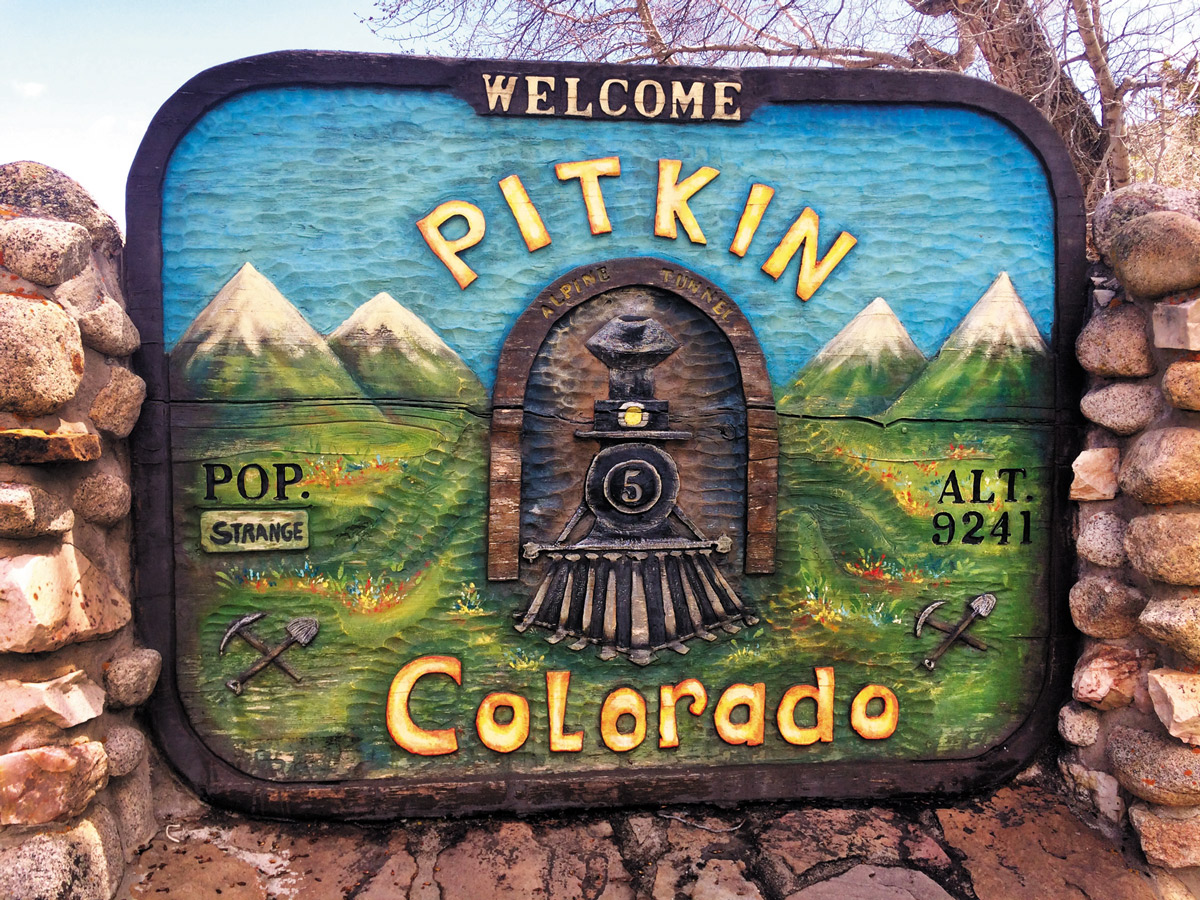 County: Gunnison
Founded: 1879
Elevation: 9,241ft
Population: 66 (2010)
By Daniel Smith
Traveling the back roads in our region always holds an attraction if you love discovering and telling stories about a place and its people.
When Mike Rosso invites me to explore communities around Central Colorado – especially those I've only read about – the draw is undeniable for a journalist.
Recently, we ventured toward Gunnison to seek out old mining towns and discovered their history and their attraction to the people who reside in them now.
We headed up U.S. Hwy. 50 and over to the small town of Pitkin, rich in mining history and, unlike some smaller ghost towns of that era, still boasted a vibrant close-knit community.
Pitkin is called the oldest incorporated town on the Western Slope. The early miners, lured by reports of gold and silver finds nearby, had to deal with the ire of native Ute Indians angered by the influx of settlers to their ideal hunting and fishing lands and nearby hot springs.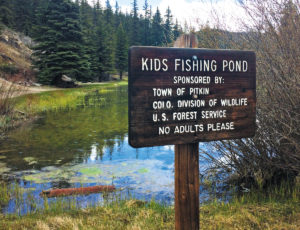 Karl Warenski was one of the early prospectors who, according to a history of the area compiled by Wayne Haines, found $50,000 in the Quartz Creek Valley near what would later be called Waunita Hot Springs. He was driven east of the area by Utes and one of the miners was killed in the conflict. The lure of riches continued to attract prospectors to the area and, as in much of the developing west, the Utes were forced out.
Coming over Cottonwood and Cumberland Pass to the valley, miners established the town of Quartzville in 1878 and erected 12 cabins. Gold strikes were reported on Fairview Mountain and other areas, but winter weather forced many gold camp residents to temporarily leave before heavy snows made travel impossible.
In little over a year, the town expanded rapidly, with more than 50 houses, a general store, butcher shops, a restaurant and a hotel under construction after area mines proved very profitable.
In October, 1879, the town was officially renamed Pitkin, in honor of first Colorado Governor, Frederick Pitkin.
Gold fever brought more miners and in 1880 the town had more than 1,800 residents when Gunnison had but 800 residents, making it the 12th largest city in the state.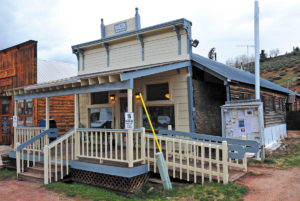 With 185 houses, 12 saloons, four hotels, a bank and what was described as "a busy jail," the growth reflected the settlers' uncommon desire for permanence, and resulted in amenities including newspapers, churches, a school, post office and new town ordinances. Some of those forbid holding a dance in a saloon or location "where lewd or unchaste persons could dance," and using profane language, abusing animals, carrying concealed weapons or prostitution. The local publication, Pitkin and Beyond notes however in 1881 there were 15 "scarlet women" in the town.

The Pitkin Independent and Pitkin Miner newspapers were portrayed as fierce rivals, prompting lawsuits and complaints until, legend has it, mutual friends got the two rival owners together (and drunk) until they agreed to "bury the hatchet."

The prosperity was robust in the early 1880s, with a telegraph coming on line, and a sawmill built for the expanding construction needs.

A growing population led to the organization of social clubs and events: a dancing club held balls every two weeks, the Germania Club held a New Years masquerade ball and the Busy Bee Society held a Fourth of July Fair to raise funds for a bell for the city hall.

Prosperity began to lose its shine when the Denver-South Park railroad lost a race with William Palmer's Rio Grande Railroad to reach Gunnison County due to many problems boring through the continental divide to build the Alpine Tunnel. Customers were using the Rio Grande over Marshall Pass by the time the Denver-South Park rails were put through.

Tellingly, many of the rich mineral veins near the surface were found to play out at deeper depths, and some miners, dissatisfied with lower-grade ore, moved on to new strikes in Idaho and Aspen in later 1882.

By the next year, half the population was gone, and by 1884, only about 500 residents remained and just a few businesses – boom and bust.

Three major fires and disease epidemics hit the town around the same time: one in 1883 with minimal damage, another in 1898 that destroyed 40 stores and homes and another in 1903, that burned the Continental Hotel and a square block of buildings. Adding to the hardship were outbreaks of diphtheria in 1891, and smallpox in 1899 and 1918.

After another promising silver strike in 1891, the silver panic of 1893 brought mining virtually to an end until 1907 with the short-lived Roosevelt Mine.

Pitkin showed its resilience with the growing timber industry and state fish hatchery keeping the town going in the 1920s and '30s with needed revenue. The timber business faded during the Great Depression.

The fish hatchery expanded, from fish being transported by rail to area streams, to a large 40-acre facility with a half-mile of raceways and holding ponds. The Pitkin hatchery is still a mainstay and attraction with more than 700,000 trout raised annually.

The area saw a rebirth as a tourist destination in the 1960s and '70s which continues today. Now, fewer than 100 people are full-time residents, but after the winter thaw, the population increases to several hundred, with many businesses open to provide lodging, general stores and gift shops, a community church, and even its own fire station. In the summertime, it swells with ATV enthusiasts and is also a popular fall destination for hunters.

With the will and ingenuity to survive, Pitkin now is a real gem to discover and explore.