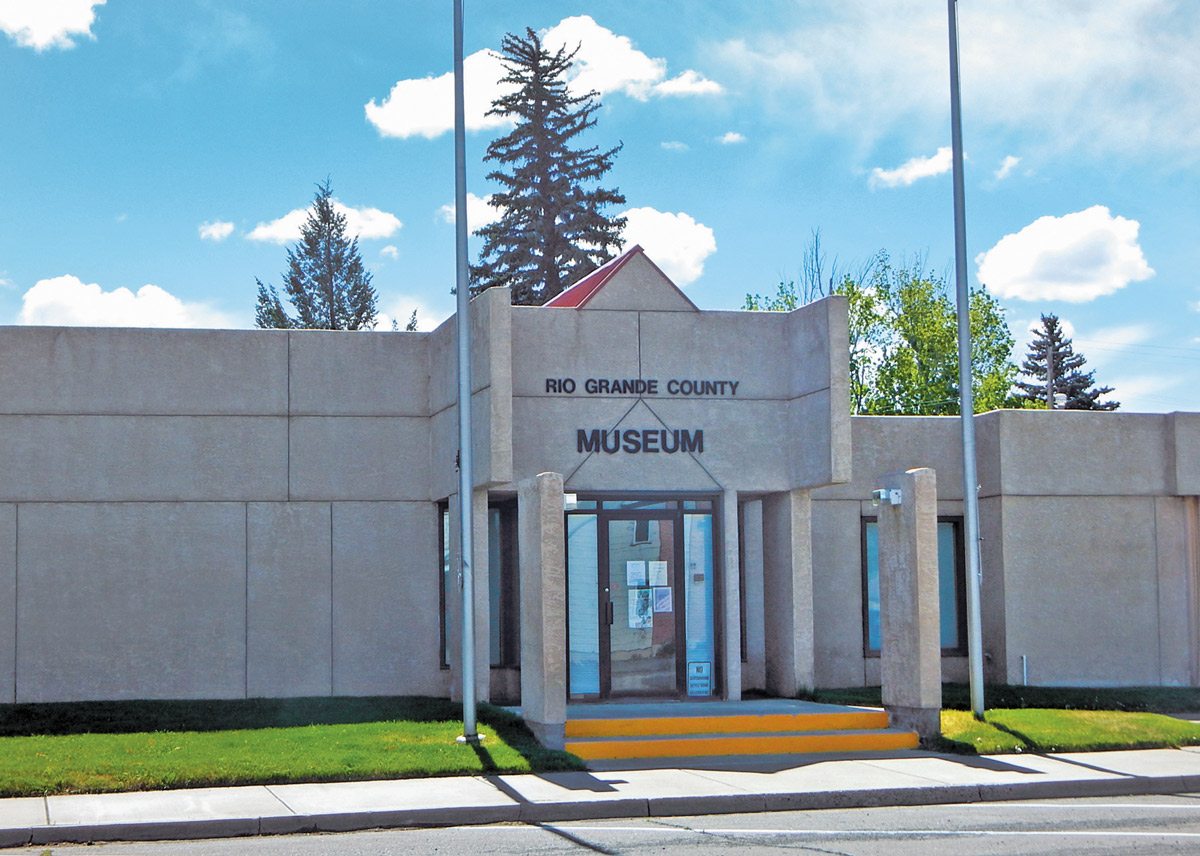 By Lyndsie Ferrell
As with many museums throughout Colorado, the Rio Grande County Museum in Del Norte is home to some of the area's oldest artifacts, highlighting the rich history surrounding the San Luis Valley and beyond. The Valley was homesteaded in the early 1800s by both Anglo and Spanish travelers, who came to the area after the Spanish Trail was forged through the dense high peaks surrounding the valley floor. When arriving in the area, both parties came to realize that they were the last to arrive in the region, joining the Native American Utes, Apache, Utah and several other clans.
Not long after the arrival of the Spanish and Anglo settlers, war broke out between the new occupants and seasoned Natives. It was then that gold, silver and precious gems drove the strangers to push out the Natives to claim the land for their own. The area began to grow, developing industrial communities that survived on the land and natural resources, that were in high supply. At one point during the boom years, communities in the San Luis Valley became home to hundreds of thousands of people, coming to the area via the Denver and Rio Grande Railroad to seek their fortune in the shadows of the mountains of the Continental Divide.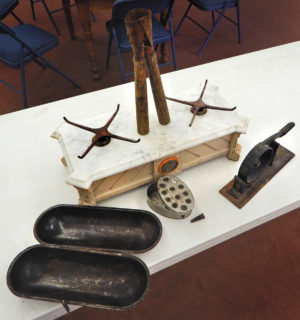 The Rio Grande County Museum was established in 1959 after Vernon McCallister, Sr. tried for twelve years to convince several men's organizations to start a museum. It wasn't until later Mary Stone and three other women started the museum was. The original location for the museum was a single room inside the courthouse until 1988 when land donated by Evelyn Hammond was used to build the current Spanish-style building where the museum resides today.

Walking through the front doors of the open breezeway leading into the museum, visitors are greeted by the ghosts of the past. Pioneers who built the strong agricultural community that Del Norte has become are represented within the walls and walk side by side with patrons as they wander through the intricate exhibits. Museum staff are always on hand to help answer questions and tell tales of long ago to anyone willing to listen.

The stories inside the museum speak volumes of what life was like in early Southern Colorado, breaking the silence of years gone by and sharing the gift of knowledge with anyone who comes to visit today. The museum is open Tuesday through Friday 10 a.m. until 4 p.m. and Saturday 10 a.m. until 2 p.m.

Lyndsie Ferrell is a local freelance journalist and owner of DangonFly Freelance Services who occasionally spends her time in the real world, long enough to go fishing, before diving back into the profession she loves.