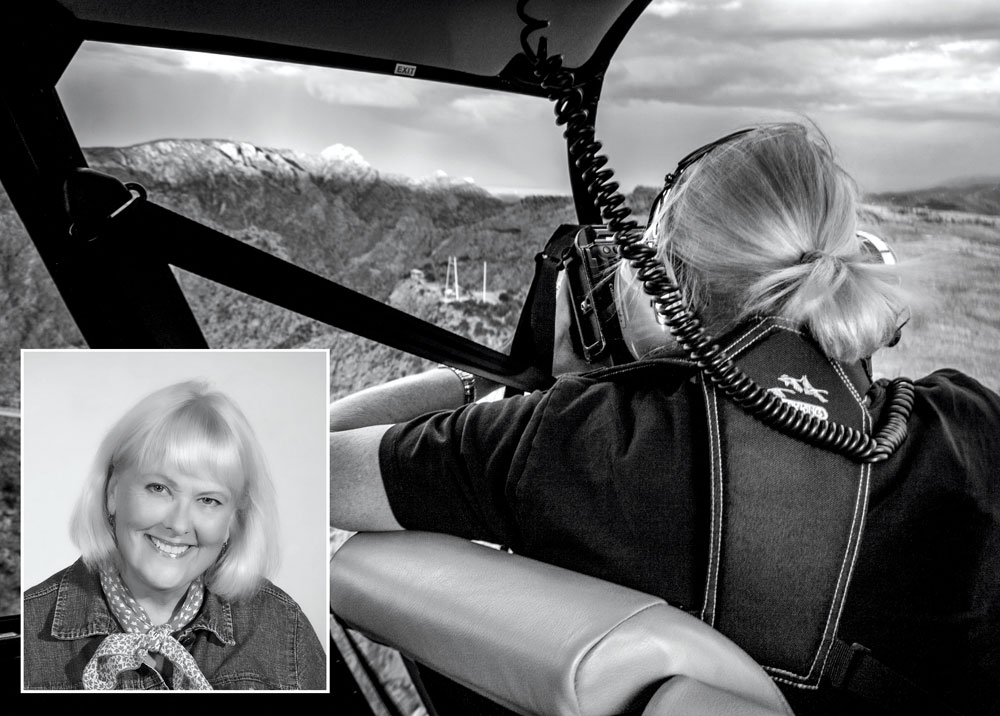 I like to tell stories, sometimes in a single image and sometimes as a series. I treat my subjects like digital paintings inspired by real-life events. Careful thought is put into composition, texture, color and light. Themes range from a century-old farm to jubilant, wild polar bears playing in the snow. If my photographs speak to the viewer on an emotional level, or bring back a personal memory, then I have succeeded in my work.
My father passed his love for taking pictures on to me. That is why I chose photography as my major at Rhode Island School of Design. After I got my BFA, I worked as a photographer and graphic designer. Eventually, this led to a corporate career where my daily life had little to do with the fine arts. I think I was waiting for the creative freedom of digital technology.
When I retired, I moved to Cañon City. I became active in photography again, entering shows and winning awards. When the Royal Gorge Bridge and Park burned down in June 2013, I asked park management if I could document the rebuild and restoration. The bridge and granite-walled gorge became my mentor in the beauty of the changing light throughout the day. The historical video shown at the Plaza Theater in the park was produced by me. If you see me shooting at the park, please stop by to say hello.
In 2015, I published a 64-page book of my photographs of the Royal Gorge. It is available for sale at the Royal Gorge Visitor Center, or directly from me on my website: FoxRunArt.com. I am currently working on a second book, After the Fire: Rebuilding the Royal Gorge Bridge and Park. The book will contain more of my photos of the rebuild, plus interviews with people who were in the Royal Gorge Park on the day of the fire.