by Peter Ensminger
Colorado has some really big breweries, Coors Brewing Company of Golden and Anheuser-Busch of Fort Collins. Coors grew even bigger in February of 2005, when it became a division of Molson Coors Brewing Company. Molson Coors produces more than 40 million barrels (1,240 million gallons) of beer per year, has about 10,000 employees, and is the fifth largest brewery in the world. Somewhat confusingly, SABMiller (South African Breweries-Miller) markets Coors beer in North America. Coors proudly proclaims that their Golden brewery is the world's largest single-site brewery. They also claim the largest aluminum can-producing plant in the world, Rocky Mountain Metal Container.
Anheuser-Busch (brewers of Budweiser) has also gotten bigger. As of July of 2008, it is a wholly-owned subsidiary of Anheuser-Busch InBev NV, a Brazilian-Belgian brewing giant. It's Fort Collins brewery is one of 12 American breweries. Anheuser-Busch also operates 16 overseas breweries, with 14 in China, one in the United Kingdom and one in India. Anheuser-Busch InBev produces about 300 brands and has about 120,000 employees. The Anheuser-Busch division produces almost 50% of all beer sold in the United States, more than 100 million barrels (31,000 million gallons). That's a lot of beer!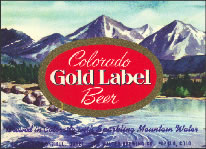 There are also dozens of smaller Colorado breweries. In 1979, two Colorado University professors established Boulder Beer Company, Colorado's first craft brewery. Its original beers – porter, stout, and pale ale – were produced in a one-barrel system (31 gallons) on a farm northeast of Boulder. Boulder Beer Company is now in downtown Boulder and has a 50-barrel system with an annual capacity of 43,000 barrels. Over time, their beers have become more eclectic and now include "Obovoid" (6.8% ABV), an oak-aged oatmeal stout, "Mojo Risin'" (10% ABV), an intensely hoppy double India pale ale, and "Killer Penguin" (10% ABV), a barley wine. Regarding this last beer, the brewery warns, "Be afraid of the Penguin, man!"
According to the Brewers Association (www.beertown.org), Colorado now has 103 breweries, second only to California (with 221 breweries) and 5th highest among the states in per capita number of breweries. Many of Colorado's best breweries will be at the 13th Annual Colorado Brewers Rendezvous in Riverside Park, Salida on Saturday, July 11 (1-5 PM). The $25 entry fee includes 4 oz. pours and a commemorative pint glass. This event is sponsored by the Salida Chamber of Commerce and the Colorado Brewers Guild (www.coloradobeer.org), a trade association that represents leading craft breweries and brewpubs of Colorado. According to the Guild, the Brewers Rendezvous has consistently been rated as one of the best beer events in the United States.
The American craft brewing industry (about 1,500 breweries, microbreweries, and brewpubs) produced about 8.6 million barrels of beer in 2008, according to the Brewers Association. These craft breweries emphasize quality and diversity of styles, not low price and humongous market share. While Anheuser-Busch, Coors, and other brewing giants mostly produce products with little malt, hop, or yeast character, craft brewers have clearly recognized that there is no future in producing insipid beers. Porter, stout, smoked beer, and imperial India pale ale are just a few of the styles that you will find at the upcoming Brewers Rendezvous.

"Abbey Ale," a 7% ABV Belgian-style dubbel from New Belgium (Fort Collins), is one of the great craft-brewed beers of central Colorado. This ale has an aromatic, malty sweetness that is complemented by the diverse esters from the Belgian yeast. This beer has won four medals at the World Beer Cup and eight medals at the Great American Beer Fest in Denver. "Butt Head Bock", a German-style dobbelbock from Tommyknocker (Idaho Springs), is another outstanding Colorado craft brew. This big lager (8.2% ABV) has a deep and rich malt character and a very full body. It is a worthy rival to the classic German doppelbocks, such as those from Spaten ("Optimator"), Ayinger ("Celebrator), or Tucher (Bajuvator). This brief article does not allow me to list all the breweries that will be at the upcoming Brewers Rendezvous. Suffice to say that if you want real beer with real flavor, you will not be disappointed.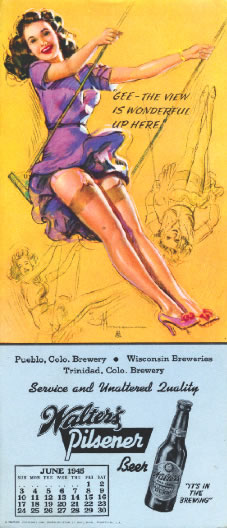 John Engelbrecht of the Salida Chamber of Commerce says "We expect about 2,500 people to attend the Riverside Park festival and there should be about 40 breweries present". Two nearby breweries from New Mexico will also attend, as they have grandfather status from the first Rendezvous. Two of Colorado's' newest breweries will also be there, Upslope Brewing Company (Boulder) and Eddyline Restaurant and Brewery (Buena Vista). In a first for the Brewers Rendezvous, there will be a competition for "Best Brewers Booth" that will be judged by John Carlson, executive director of the Colorado Brewers Guild.
Each brewery at the Rendezvous will bring three kegs of their own brews. Coors and Budweiser will not be present, since they are not members of the Guild. In fact, since John Carlson has encouraged the breweries to bring some of their more "exotic" beers, don't expect anything that tastes even remotely like a Coors or a Budweiser.
There will also be music, food provided by local vendors, root beer for the kids and designated drivers, and the usual beer swag (glasses, T-shirts, visors, bottle openers, etc.). For more great beer events in the Central Colorado area, check out the Rocky Mountain Brewing News, available at all of the better Colorado beer establishments and online at www.brewingnews.com/rockymountain.
The author is a frequent homebrewer and occasional beer writer. He previously collaborated with the editor of Colorado Central on a dinosaur presentation for Mrs. Adams' 6th grade class (1967-68).