By Duane Vandenbusche
The Western State College ski team began innocently enough. Shortly after the end of World War II, veterans returned to the college. Some had been members of the famed 10th Mountain Ski Division, which trained at Pando near Tennessee Pass and had fought in the mountains of Italy. The idea for a ski team came from two veterans of the 10th Mountain: Crosby Perry-Smith from New York and Dick Wellington from Maine.
After getting approval from the college president (providing it did not cost the college a penny), the Western State ski team was formed during the winter of 1946-47. That first team included Perry-Smith, Wellington, Thor Groswold, Hubert Snyder, Cliff Taylor and Paul Wegeman. The team trained at the Pioneer Ski Area, 20 miles north of Gunnison and three miles up Cement Creek. Perry-Smith, because of his experience and skill, became the unofficial coach. He would later become a member of the 1952 U.S. Olympic Ski Team.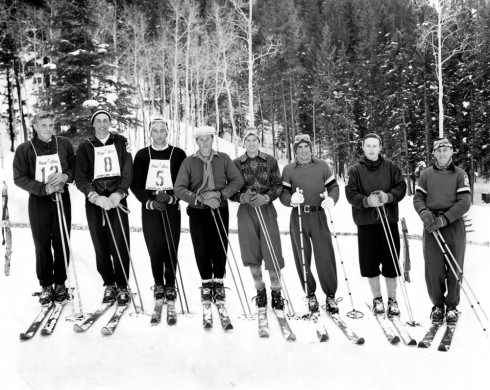 The Pioneer Ski Area where the team trained had opened during the winter of 1939-40, and had the first chairlift in Colorado history. It also had a jumping hill that lasted only a year because it was too dangerous. College and university teams from around the Rocky Mountains came to compete with Western State on a steep and dangerous run called the Big Dipper. During that first year, in addition to meets at Pioneer, the Western State ski team competed at Sun Valley, Aspen and Pike's Peak. In those first intercollegiate meets, every skier had to ski in all four events: downhill, slalom, cross country and jumping.
The Western State ski team financed itself in those early years and rode to Pioneer in the back of a covered flatbed truck. The team had no official coach, no money, primitive equipment and spartan transportation; but it did have hope. In 1949, Sven Wiik arrived from Sweden to coach the team. Wiik would go on to lead Western State to high finishes in the NCAA, turn out many Olympic skiers, and become a two-time United States Olympic coach, as well as the guru of Nordic skiing in the U.S.
Because of the efforts of Western State College athletic director Paul "Frosty" Wright, the NCAA sanctioned skiing as an intercollegiate sport in 1949. With great snow, two nearby ski areas (Pioneer and Monarch), high altitude and a great tradition in skiing, Western was on its way!
The Pioneer Ski Area closed in 1950, but Wiik and his skiers had already found and developed another one three miles to the north on John Rozman's ranch. It was called Rozman Hill and had a rope tow, jumping hill, judges' stand and warming house. When the college hosted an intercollegiate meet, up to a thousand people came to watch the downhill, slalom and jumping events. Cars were parked from Rozman Hill to Highway 135, and on both sides of the highway.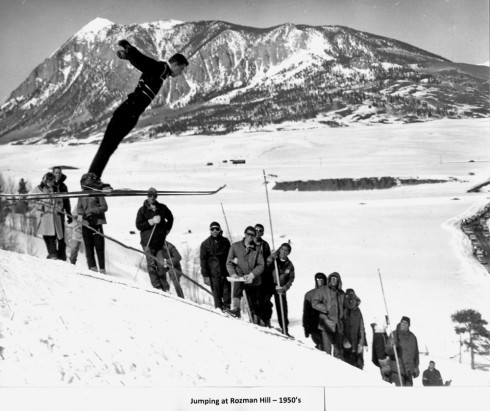 The great years of Western State skiing occurred during the Wiik years, from 1949 to 1967. Competing with U.S. skiers against international and older skiers at many universities, Western State annually finished in the top four in NCAA championships. Many larger schools like Utah, Colorado, Wyoming, Denver, Dartmouth, New Hampshire and Vermont were its major competitors. Western State's ski budget and scholarships were miniscule compared to those schools.
Some of its great skiers included Olympians like Dave Gorsuch and Lynn Levy (who had never skied before coming to Western State). Others included Tiger Demers, who was an NCAA champion in the cross country events; and Jennings Cress, a superb all-around skier who won the NCAA Skimeister award in 1962 for being the best college skier in the four events contested: downhill, slalom, cross country and jumping.
Sven Wiik left in 1967 to open the Scandinavian Lodge – a Nordic center – in Steamboat Springs. His legacy was intact as one of the greatest ski coaches of all time. Against all the odds, Wiik had led one of the finest ski teams in NCAA history – his team was "the little engine that could."
Duane Vandenbusche has been a professor of history at Western State Colorado University since 1992. He is also the author of nine books including Around Monarch Pass.