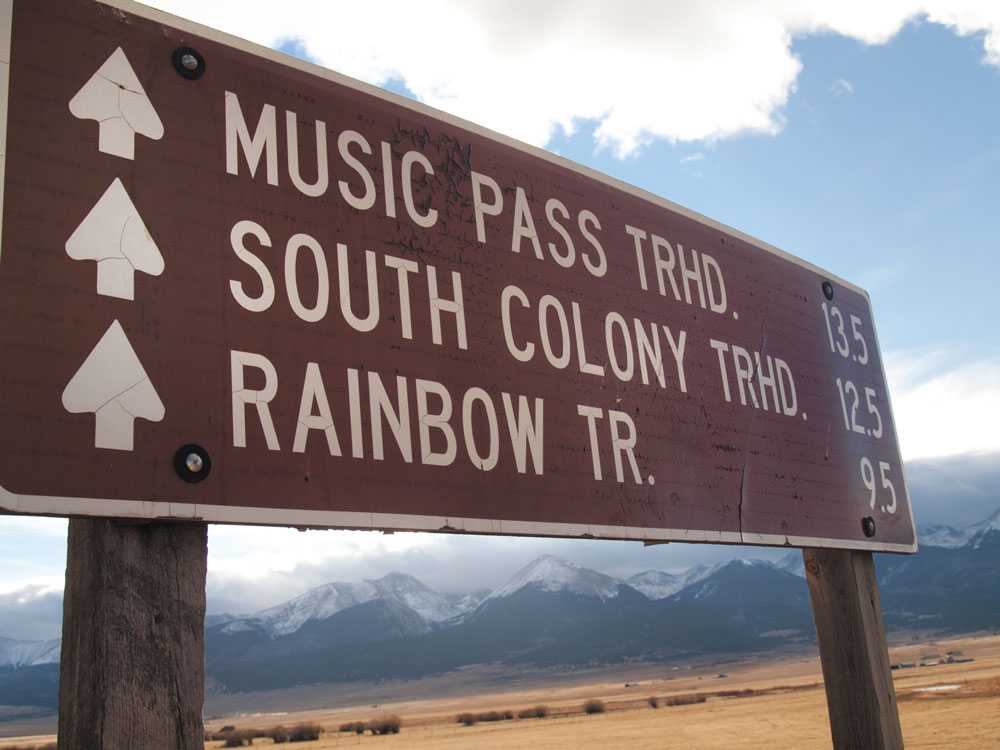 Story and photo by Ericka Kastner
Some of the best places in Central Colorado become even better in the stillness of winter. Cold temperatures and deep snow often mean fewer people, ice sculpted over creeks varying in appearance daily, and trees cloaked in frost creating the illusion of a magical wonderland.
At 11,446 feet in elevation, Music Pass is one such place. In the summer the road is heavily traveled by ATVs and dirt bikes, and Front Range visitors flock to the area for camping and hiking near the southernmost end of the Rainbow Trail. But on a recent winter day, I had the place all to myself. My pup and I parked at the Grape Creek trailhead and, donning snowshoes, trekked up the mostly snow-covered road towards Music Pass amidst blessed tranquility. To the north, the jagged peaks of South Colony Lakes and Broken Hand Peak beckoned me to plan a backpack route next summer. Looking south and west, the road ahead was flanked with wide open, high mountain meadows illuminated with sunlight.