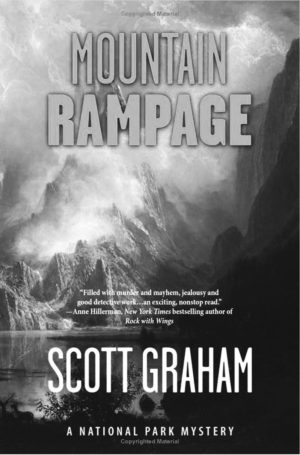 Mountain Rampage
By Scott Graham
ISBN: 978-1-937226-45-9
Torrey House Press: 2015
$14.95, 269pp.
Reviewed by Eduardo Rey Brummel
In Rocky Mountain National Park someone is poaching Rocky Mountain sheep, taking just the heads and leaving the bodies. Meanwhile, Chuck Bender, hired by a professor at Durango's Fort Lewis College, is leading an eight-week college field class in historical archeology, also in Rocky Mountain National Park. During their final week, a huge pool of blood is found outside their Estes Park dormitories, which turns out to be the first of several horrors about to take place.