GREAT STORYTELLING IS AT THE HEART of our culture, embedded in our history and key to a successful future. We tell stories to entertain, to educate and to connect. With this in mind, Andrea Mossman, manager of A Church in Salida, started to explore the feasibility of launching a community storytelling event — in the popular Moth style. "I felt the need, after COVID-19, to hear and listen to the voices of Salida. To connect us back to our neighbors and community through sharing our experiences and stories."
Novelist George Dawes Green started the live storytelling movement, The Moth, in 1977. The name came from a desire by Green to "recreate the feeling of sultry summer evenings in Georgia, when moths were attracted to the light on the porch where he and his friends would gather to spin spellbinding tales."
Since the inception of The Moth, these storytelling events have spread to cities around the country, and National Public Radio has a popular Moth radio show. Key components to a Moth event include a true story, a theme, a live performance, a recording and no script. The Salida format also dictates a 10-minute time limit, an audition and, if chosen, a workshopping session with one of the judges.
Mossman said her initial efforts to start The Salida Moth were met with excitement, but people had "no time." However, once she teamed up with Jessie Dresh, Americorps VISTA volunteer with KHEN, the ball started rolling. Mossman said they received a $6,000 Harris Grant that A Church and KHEN split to launch the new event. The pair set an audition date, found judges, workshoppers and started to spread the word. The audition holds 14 slots, but only seven storytellers are selected.
Anita Mumm is a professional book editor and has been one of the judges and workshoppers this year. The workshoppers or "story sherpas" (a term Mumm and I created) are meant to help the storytellers focus their tales. "I think it is a wonderful way to illuminate the breadth of experiences that exist in our town," Mumm said. "The stories have been inspiring and sometimes gut-wrenching — a range of emotions. I work with written storytelling, but I think oral storytelling has such a power of its own to connect people within a community."
The first Salida Moth happened in April and sold out. Kate McClelland participated. She felt compelled to audition because she had a "perfect" story that fit the theme: You're not Going to Believe This. "I had an experience over the summer of 2021 that made me say, 'If I ever get the chance to go on NPR's The Moth, this is the story I would tell.' All of a sudden, this event was advertised. I didn't expect to tell the story that soon," McClelland laughed. She said Mumm was her sherpa. "Anita was so kind to me and really encouraged me to pull out more of the story instead of cutting to the chase. It was kind of cathartic, in a way, to slow down and take that whole experience bit by bit."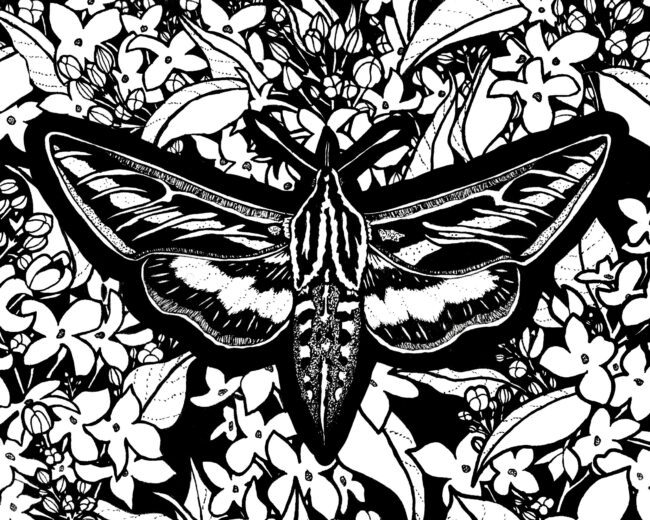 John Mattingly (Habits of Successful Species) also participated in the first Moth. He said Jennifer Dempsey was headed to the audition and told him, "You gotta go try out. You always tell all these stories." Mattingly said because of COVID restrictions he wasn't able to get the workshopping element for his story about visiting Iran when he was 16. Mattingly also questioned the directions. "They wanted you to tell a story. Then workshop it and then come tell it — but underlying all of that we were told to 'be spontaneous.'" He also expressed frustration with people who went "way over" the time limit. "I think that is very discourteous. If properly workshopped, it should be memorized and not exceed the time limit."
Still, "I think it's wonderful," Mattingly said. "And the community enjoyed it, and everyone involved enjoyed it. I think it's important to share stories. There is a famous saying that the three main components of the universe are supernovas, neutrinos and stories."
Mossman said the first event felt "really organic and magical. It was also the first time we'd had that many people inside A Church in years. I was still masked." The July event sold out one of the two performances. "I'm super happy with how Salida has supported us," she said. The plan is to make this an annual event, with three Moths per year in April, July and October. "Or until interest runs out," Mossman added with a smile.
They are currently applying for a $33,000 Arts and Society grant with the help of Julie Mordecai and Chaffee County Public Health, she said. If awarded, that grant will again be split with KHEN with most of it going to cover operational costs surrounding the events and, hopefully, paying for a better microphone and equipment to record the events in house.
Mumm said, "I'm a fan of the exercise of the Moth. It's a litmus test of how cool a town is — having sold out performances. People here love stories and love supporting stories. They want to listen and I think that's beautiful."
To watch the previous Moth events, search for the "A Church Salida" channel on YouTube.
McClelland said, "I think that, especially in a small community, it's incredible how diverse we are and how many different backgrounds we come from and all of that comes with storytelling. You might think you're different but you have way more in common. You can draw parallels through telling stories. I really appreciate A Church and KHEN putting that opportunity forth."
Auditions for the next Salida Moth are 11 a.m. to 3 p.m. Oct. 2. The theme is Monsters and Magic, and the performances will be at 6:30 p.m. Oct. 21 and 22. All three performances will be at A Church, 419 D St. Tickets cost $15. For more information visit KHEN.org.
"I really hope this concept of building communities through storytelling creates dialogue and healing," Mossman said.
Cailey firmly believes that storytelling is an art and spinning tales (ideally comedic) is a favorite pastime. She finds telling those tales on stage is equal parts exhilarating and terrifying.