Brief by Martha Quillen
Regional News – July 2008 – Colorado Central Magazine
River Runs High, Wide and Muddy
Worries about high water ran almost as high as the Arkansas before Salida's FIBArk festival, which happened June 12 through 15. But the four-day boating event went swimmingly, especially in attendance.
Of course, the river's flow is largely controlled, and is thus adjusted for the festival. But big snowpacks, heavy run-off, large swells, and the churning chocolate brown rush of this year's whitewater had people talking.
Numerous early-season accidents also contributed to local anxieties.
On May 21, Kenneth and Grace Cleereman of Salida, both 85, died after their vehicle veered off the highway and plunged into the Arkansas east of Salida, landing in about six feet of water.
On May 23, Mary Hatch, 57, of Fort Collins, was swept away by the swollen waters of Chalk Creek after she fell off a horse while crossing the stream. A little more than an hour later, she was found and transported to the Heart of the Rockies Regional Medical Center in Salida, where she was pronounced dead.
On May 25, Subhash Nelakurthi, 26, of Shawnee Kansas, originally from India, was swept from an overturned raft in the Royal Gorge. He and another passenger were rescued about a mile downriver, but Nelakurthi couldn't be revived.
Another woman was much luckier. On May 28, Susan Schneider, 51, of Fort Collins, was piloting an inflatable kayak near the lower play-hole in the Arkansas River in downtown Salida when she became entangled in low-hanging tree branches. Thoroughly caught, she kept bobbing up from below the surface and yelling. Within minutes, Schneider was freed by her kayak instructor and helped over to the west bank of the river, where several dozen people from numerous emergency agencies helped with her rescue (the river park being a pretty popular — and populated — spot). According to the Salida Mountain Mail, Schneider was then taken to the hospital, where she smiled as she announced she'd be back on a river soon.
Across the Great Divide, a family float trip down a placid stretch of the Gunnison River led to tragedy when a heavily loaded raft ran into a log jam adjacent to a center island and overturned. Fifty-seven-year-old Michael Dennington drowned, but Dennington's wife, two sons, and a family friend made it to shore, where all four were subsequently taken to Gunnison Valley Hospital and treated for hypothermia and abrasions then released. The family resided on the front range, but had a vacation home in Almont.
Despite talk, worry and rumors about possible mayhem and hazardous conditions beforehand, the FIBArk boating events ran as scheduled this year. The crowds were enormous, the weather was extraordinarily good, and the water was reported to be perfect by the Mountain Mail.
But just a few days later, on June 17th, a commercial raft flipped in Pinball Rapid (on the Arkansas south of Buena Vista), and passenger Oscar Stevenson III, 67, of Virginia, died. He was rescued in good time but quit breathing and failed to respond to resuscitation efforts. Stevenson was pronounced dead at the scene, and rescuers suspected a heart attack.
And on June 19, the Arkansas was running very high and fast when a commercial raft put in at the Coors boat ramp in downtown Salida, then slammed into the F Street Bridge and overturned. Two passengers made it to shore safely, but James Kennedy, 61, of Woodland Park quit breathing after being pulled from the river about a mile downstream. The guide and boat came to shore near Kennedy, and trained emergency responders quickly converged on the scene, but resuscitation attempts on-site and in the hospital failed. An autopsy was pending at presstime.
The Mountain Mail reports that 294,654 people rafted the Arkansas River last season.
Silverville On Silver Screen
Remember the Silverville Swindle? We reviewed the book by Gunnison writers Kym O'Connell-Todd and Mark Todd some time back, and now it's slated to become a movie. Film-It Productions, a Colorado-based independent film company, has signed a deal with the Todds to make a feature-length movie based on a screen adaptation of their novel.
The Todds call their screenplay, The Gunnison Gambit, and according to Film-It Productions' Executive Producer and Director Darla Rae and the Gunnison Country Times, the project could create "over 100 local job opportunities for additional talent and crew during the shoot, plus exposure for the local community and its businesses."
Deer Injures Passenger — Sort of
A front-seat passenger involved in an accident on Highway 50 east of Gunnison in May was injured after the vehicle she was in collided with a deer.
According to the Gunnison County Sheriff's report (via the June 5 Gunnison Country Times), she had her feet on the dashboard and her leg was broken when the airbag deployed.
Good, But Embarrassing, News
In mid May, the Gunnison County Sheriff's Office turned out to search for a missing child in a subdivision north of Gunnison, only to find the child taking a nap in his own bed.
"It was a rather brief search," Rick Bedecker, an undesheriff said. "We've learned through experience that chances are likely the child is curled up and went to sleep somewhere within the household."
Beetle Kill Inspires New Fire-fighting Tactics
According to the Denver Post (June 12), fires are always tackled on a case-to-case basis, but the U.S. Forest Service is proposing changes that will let more fires burn freely. Because beetle-ravaged forests can present extreme hazards for firefighters — due to excessive heat, falling trees, crown fires, and flashover — tactics are being formulated to insure the safety of both the public and fire crews.
Instead of trying to contain every blaze, firefighters will be encouraged to give up some select acreage and instead concentrate on areas where homes, communities or roads are threatened.
Beetle kill is prevalent in Colorado, and is rapidly growing worse, having increased 50% in the last year. But the Post says the most affected forests are the White River National Forest (to our north, alongside I-70, encompassing the Silverthorne, Vail, and Rifle areas); Arapaho-Roosevelt (to our northeast, in the Hot Sulphur Springs, Rocky Mtn. National Park, Ft. Collins, and Mt. Evans areas) and Medicine Bow-Routt (to our northwest — near Kremmling, Walden, Yampa and Craig).
However, those of us who live in the vicinity of the Gunnison and Pike-San Isabel and Rio Grande National Forests are also all too familiar with rusty brown stands of blighted trees.
Park County Petitioning Process Make Headlines
Park County's Republican primary may not get as much attention as the national convention coming up in Denver this fall, but it sure generates a lot of local news.
By late May, four candidates had filed to petition their way onto the Republican primary ballot for a seat vacated by the death of Doc McKay, the Park County District 3 Commissioner.
Would-be petitioners who hoped to run as the Republican candidate for that seat included Alma Mayor Mark Dowaliby, Hartsel resident Kathleen Thomas (known to Chaffee County residents for her Happy Hamster column), Como-area resident Bonnie Edmondsen, and Fairplay resident Bobbi Gore.
McKay died May 8, after a recurrence of non-Hodgkin's lymphoma, a disease he'd long struggled with. And Lillian Wissel was appointed interim commissioner by the Park County Republican Vacancy Committee on May 16.
But according to the Fairplay Flume, there was soon an "emotional battle over the propriety of Lillian Wissel's appointment as a temporary commissioner and as a Republican candidate on the primary ballot."
As for the other contenders, Edmondsen and Gore dropped out, and Dowaliby got the placement. One hundred and fifty-eight signatures were required to be on the ballot. Dowaliby collected 303 signatures (of which at least the requisite 158 were valid). Thomas collected 177 signatures, but only 88 were valid.
Meanwhile, the District 2 Republican primary was heating up. Petitioners for that seat were required to get 210 valid signatures, and Ron Spunt gathered 269. But only 201 were deemed valid, which meant he fell short by just nine signatures. So he filed a court case for a recount.
And the contention continues. Which seems downright Presidential from down here in Chaffee County, where the number of uncontested seats in many elections makes one wonder whether running for office is as popular as jury duty — or even tooth extractions.
Maybe politicking in Park County, merely seems more fervid, though, because their political ploys are playing out in this year's Republican Primary.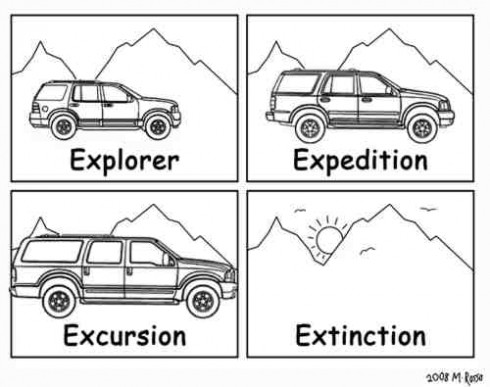 Shorts
* According to the Gunnison Country Times, this May Sara Sherman celebrated the first Bat Mitzvah on record in Crested Butte.
* In June the Crestone Eagle featured a front-page story charging that official documents indicate Lexam Exploration, which wants to drill for gas in the Baca National Wildlife Refuge, has had undue influence over Refuge representatives. For more information about where drilling on the Baca is headed, check the Eagle, or see www.slvwater.com.
* A letter in the June Colorado Central from Becky Donlan told about a non-profit organization for "Native American Research and Preservation" she founded with her partner Nick Standing Bear. Sadly, Standing Bear, 63, of Poncha Springs, died on June 13, but the June 17 Mountain Mail announced Donlan's intention of continuing her work on behalf of Nick Standing Bear and Native American research.
* Dashiel Alsup of Cotopaxi, is walking barefoot across the U.S. to raise money to buy shoes for those without them. For Alsup, the idea to do a charitable walk came first, followed by the notion of doing it barefoot for the shoeless. Sometimes, Alsup admits, he simply has to wear shoes, but he intends to walk most of the way from Ocean Shores, Washington to Florida without them. See http://asinglepebble.blogspot.com for more information.
* A fifteen-pound bear cub discovered alone and covered in burrs near Wetmore less than a year ago, was released in a remote area of Chaffee County this May. Bear No. 127 now weighs more than 130 pounds.
* The Lake County Library now presents local cemetery records and maps on its website at www.lakecountypubliclibrary.org. The library staff worked more than a year to make 700 pages of old paper cemetery records available online.
* Jeff Hawn, the Texas businessman suspected in the killing of 32 bison in South Park, was charged May 8 with two class 3 felonies (for theft and criminal mischief) and 32 counts of aggravated cruelty to animals (a class 6 felony), according to the Fairplay Flume. Hawn subsequently turned himself in and posted bond.
* A June 17 blaze destroyed the old Short Lumber Company building on the 700 block of U.S. Hwy. 50 in Canon City. The building was being leased by Unique Log Furniture for storing building supplies and housing their saw shop. The fire threatened a multitude of wooden buildings framed with metal roofs and connected across an entire block, so thirty-four firefighters and three engines responded. They had the fire contained in an hour, but stayed into the afternoon and evening to comb the wreckage and insure it stayed out.
Quotes
"The weather was bizarre: no cyclones or tornadoes, but the sun was shining, the skies blue, and the temperature 79 degrees! How unusual!"
Doris Dembosky, Wet Mountain Tribune, May 15
"We have lived here since 1972 and have never felt safe crossing the city streets and especially Highway 24. We both enjoy walking and try to walk some place each day. When we walk to the Post Office we know we are at risk crossing the highway…. One year I wrote to the Chief of Police regarding this problem and his reply to me was that when we step off the curb we are on our own. Now, give me a break — what the hell kind of a response is that?"
Joan C. Innes, Buena Vista, The Chaffee County Times, May 22
"This is the first time I've paid $4.05 for gas … ever. It costs 70 bucks to fill this baby up."
Aaron Montemayor, Gunnison Valley visitor, Gunnison Country Times, May 29
"When travel gets expensive, we tend to fare better because people take shorter trips closer to home."
Gary Nichols, Park County Tourism Director, Fairplay Flume, June 13
"If FIBArk is an indicator of the summer, gas prices don't mean squat."
John Engelbrecht, Heart of the Rockies Chamber director, Mountain Mail, June 17
"I don't want you to be on my side, because the minute you are on my side, you are an enemy of the other. This is a kind of vicious circle.
"You should be on the side of human rights."
Elias, a Palestinian Christian interviewed by Michelle Burkhart, a Times reporter who visited Israel, Gunnison Country Times, May 29
"Dogs and their owners are invited to practice their sashay technique in preparation for the annual Wigglebutt Queen and King Contest."
Wet Mountain Tribune, June 12