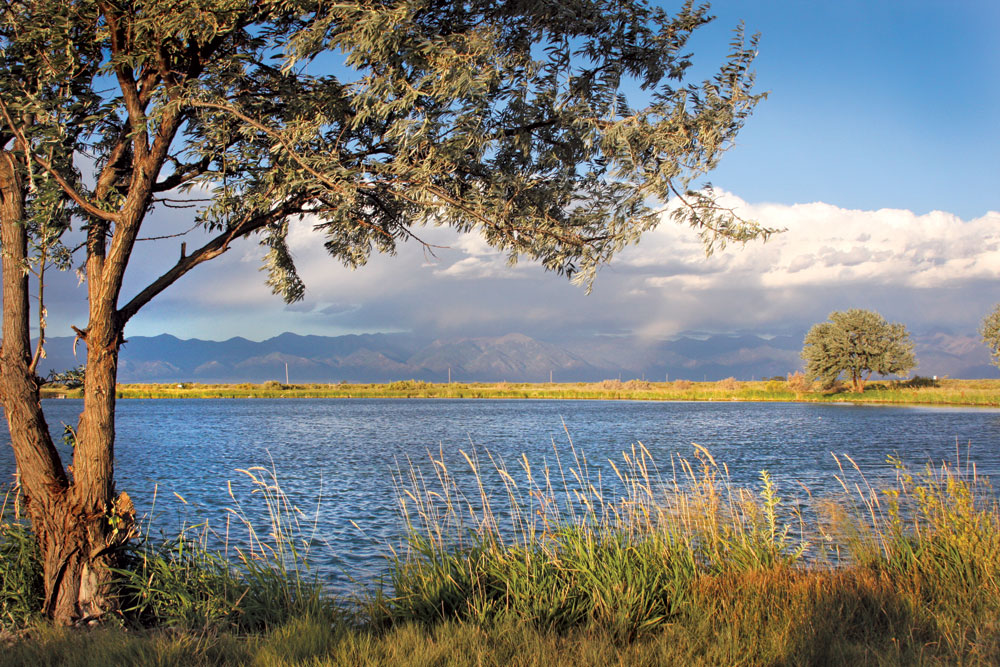 Story and photos by Mike Rosso
Anyone who's made the drive along US Hwy. 285 between Monte Vista and Saguache has passed right by it.
Russell Lakes State Wildlife Area is easy to miss at 65 mph, but those who take the time to divert their travels or plan a specific outing will be rewarded.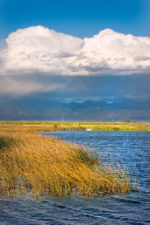 The 5,433-acre property contains a vast maze of spring-fed shallow lakes, wetlands, dikes and canals. It was created in 1992 by the Colorado Division of Wildlife with the goal of restoring habitat for nesting waterfowl. It is the most extensive bulrush marsh in Colorado.
A boardwalk viewing trail can be found just off Hwy 285 at a large grove of cottonwood trees in a parking area on the east side of the highway. The Wildlife Area is open from dawn to dusk and is closed seasonally from February 15 through July 15, but the boardwalk is open year round.
It's a birdwatchers' paradise and offers stunning views of the San Luis Valley and the Sangre De Cristo mountains. Binoculars are standard equipment for this outing and visitors are advised to wear blaze orange (or pink) during hunting seasons, September through January.
Directions: From Saguache, go nine miles south on US Hwy. 285 to County Road R, then 1 ½ miles east (left) to two access roads on the right, leading to several parking areas. A third parking area is located just off 285, one mile south of County Road R. A fourth area is located on the south end of the property, two miles south of County Road R, and then four miles east on County Road N to the access road.