Articles about winemaking in Central Colorado wouldn't be complete without a toast (salute) to Salida's Italian immigrant community. According to Dr. Francesco Gallo, in 2007, 11 percent of Salida's residents were of Italian descent. Over half of those could trace their roots back to one particular town: Lago, in the province of Cosenza within the region of Calabria. These early immigrants worked as farmers, bricklayers, miners, in the lead smelters and on the railroads.
These hardworking newcomers also enjoyed their leisure time with good food, family and of course, vino.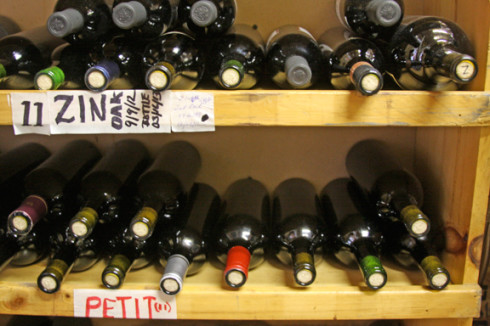 I sat down with Jerry Leewaye and his wife Lena (Guccione) Leewaye, who, in true Italian fashion, offered me plates of pasta, bread, homemade sopressata (an Italian dry salami), and a tasty bottle of Jerry's handmade Zinfandel to enjoy while we talked about their winemaking experiences.
Jerry is a native Salidan who grew up a block away from Lena in what was once a predominantly Italian neighborhood. Lena was born in Gesuiti, Italy in the region of Calabria and arrived in Salida at the age of seven, joining two of her sisters who had arrived earlier with their father, Antonio Gucionne. He, along with his twin brother, Pete, moved to Salida from Italy in 1955. Antonio worked assorted odd jobs until he landed a job working for Colorado Fuel and Iron at the Monarch Quarry. He then sent for his wife and remaining five children, who moved to their new county full of wonderment and anxiety.
Antonio brought with him generations of wine-making experience, and he quickly befriended other Italian immigrants who were at the time purchasing California grapes from Andrews Produce in Pueblo, often meeting the produce truck halfway.
Those early wines were pretty basic: red wines, de-stemmed by hand and crushed and pressed in old-fashioned, hand-cranked devices. Antonio liked to use Muscat (moscato) grapes which he blended with Alicante grapes, a very dark red grape, to make what is affectionately referred to as "Dago Red."
Although he enjoyed making wine, he shunned the traditional stemware wine glass in favor of a small jelly jar as he enjoyed his product in moderation, according to Lena.
Today, many Italian families in Salida carry on the winemaking tradition of their forbearers and have, in many cases, taken the craft up a few notches.
Jerry, who married into la famiglia, had a cement cellar constructed behind his Crestone Avenue home specifically for winemaking and for storage of wine and sopressata (his and others). There he experiments with different blendings as well as imported oak chips and other secrets not to be revealed, always working to improve his craft.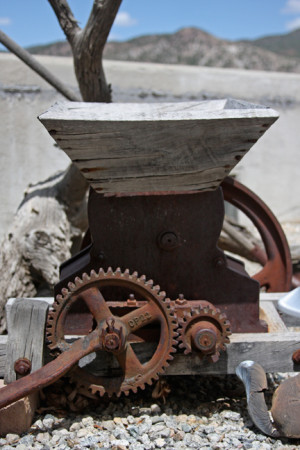 Most of the city's private winemakers now purchase their fruit through the local Safeway store – nearly 6,000 pounds annually of mostly Zinfandel grapes from Lodi, California. On the day the grapes arrive, caravans of pickup trucks might be seen heading down to the store. Jerry estimates his output at about 55 gallons annually, most of which is shared, traded and given away as gifts. (Federal law allows up to 200 gallons per year for home winemakers). Local vintners also share equipment such as grape-crushers and presses. One man quietly left empty wines bottles on Jerry's doorstep for years but sadly, passed away before ever sampling the juice of the grape.
Many of these local wines are produced in garages, which leads to "garage parties" where the spirits are shared and enjoyed among the dozens of families making wine in Salida and Chaffee County. Names like Giorno, Passarelli, Guccione, Lucetta, Cicerelli (Lena's sister Edith is maarried to Frank Cicerelli, also a vintner), and many others, all carrying on the tradition of making tasty wines here in the Upper Arkansas Valley.  – By Mike Rosso