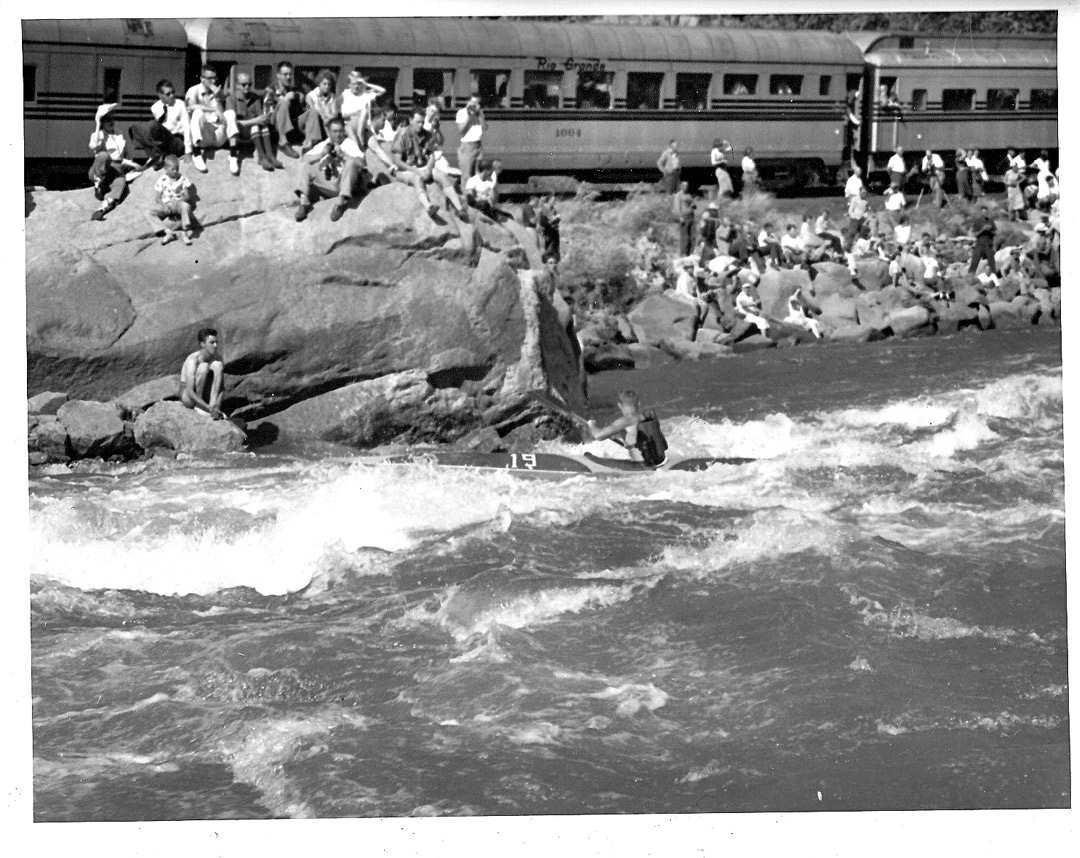 By Christopher Kolomitz
Photos by Mike Rosso
Salida's signature summer event celebrates its 70th anniversary this month when hundreds of athletes and thousands of spectators descend on the event known as FIBArk.
From its traditional downriver kayaking and slalom roots on the Arkansas River, the event has morphed over the years from a weekend competition featuring a new sport and international competition into its present four-day conglomeration of free music, beer, craft vendors and various mountain-style athletic challenges.
According to longtime locals, the acronym originally was a description for "First In Boating Arkansas River Klub." Later it was changed to what most folks know it now as "First In Boating Arkansas River." Whatever the origins are, FIBArk is widely viewed as a historic piece of Colorado and national history. It has been the catalyst for improvements along the river corridor in downtown Salida.
FIBArk has always been organized by a volunteer group of directors, and in the early years the commodore was responsible for many of the details. The first commodore was in 1954 and this year's honor goes to recently retired Colorado State Parks and Wildlife river ranger Stew Pappenfort. Commodore selections are based on support given to the festival, community and river.
The whitewater celebration started in 1949 with a kayak race from Salida to Cañon City and only two boatmen finishing the 60-mile course. The next year the race shortened to Parkdale but only one boater finished. Then, in 1951, the downriver race was whittled to 26 miles ending at the Cotopaxi bridge. Today, that classic downriver race is considered the most challenging and grueling whitewater event in North America.
FIBArk is also noted for its role in advancing American slalom racing, attracting international racers in the 1950s and 60s. As the sport progressed, Salida eventually hosted national championships and world qualifying events. Several local residents went on to compete at these events after training on the Arkansas. As whitewater recreation evolved into freestyle kayaking, in 1995 FIBArk organized its first freestyle event and went on to host several national championships or qualifying competitions in subsequent years.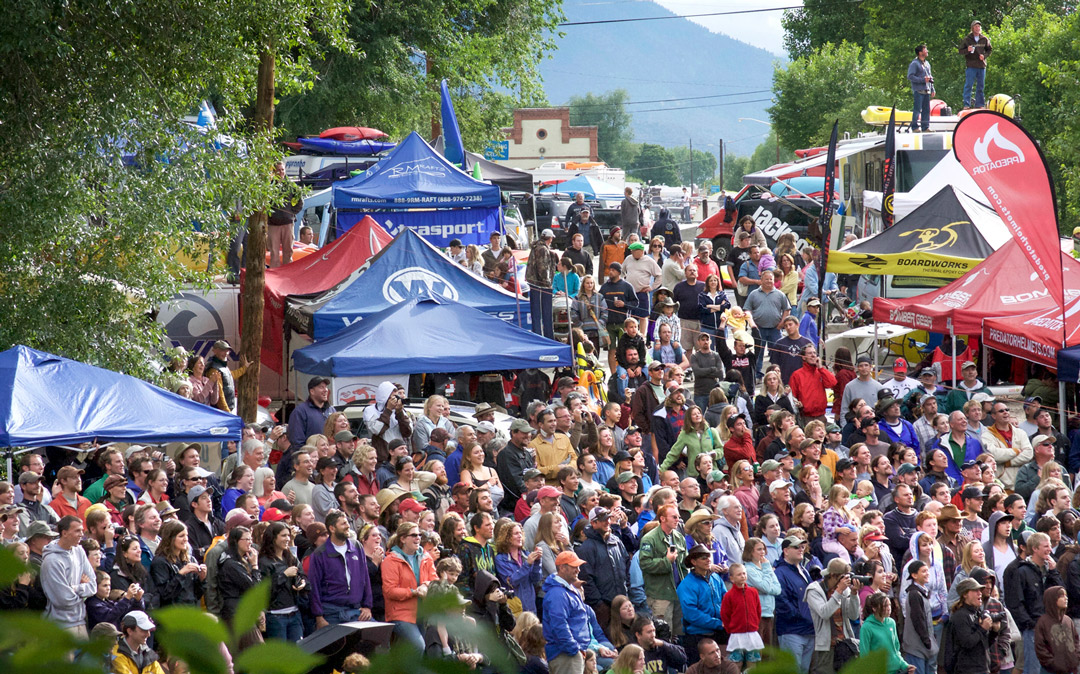 Aside from the downriver kayak race, the other longest running FIBArk events are the parade and the hooligan race. Salida loves a parade and the first FIBArk parade was in 1949. First run in 1955 the silly Hooligan spectacle features anything that floats that's not a boat.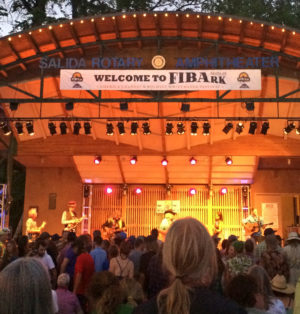 The legendary spectator train operated by the Denver and Rio Grande Railroad ran from 1947 to 1967. In its final year the train left Denver at 7 a.m. and arrived in Salida at 12:30 p.m. where passengers disembarked for a lunch in Riverside Park. They watched the downriver start at 2 p.m. and then followed the racers to Cotopaxi finally arriving back in Denver at 10 p.m. Adult ticket and lunch cost was $12.25. On that last FIBArk special, 652 adults and 72 children rode the train.
To mark this year's milestone FIBArk and the Salida Museum are putting together a special history display at the newly renovated Salida Rotary Scout Hut in Riverside Park. Open daylight hours during the festival, the display will feature old photographs and movie footage, a collection of historic shirts, uniforms, bibs, buttons and an old fold boat, which was the precursor to the fiberglass kayak. The museum also has a more permanent display of FIBArk memorabilia at its location. Additionally, Rocky Mountain PBS is scheduled to film in Salida during this year's event for their show "Colorado Experience."
To see a complete schedule of 2018 FIBArk events, a list of past commodores and a nice history recap, visit www.FIBArk.com
Christopher Kolomitz is a former FIBArk board president (2014-2016) and enjoys watching the festival under a shade tree along the river.