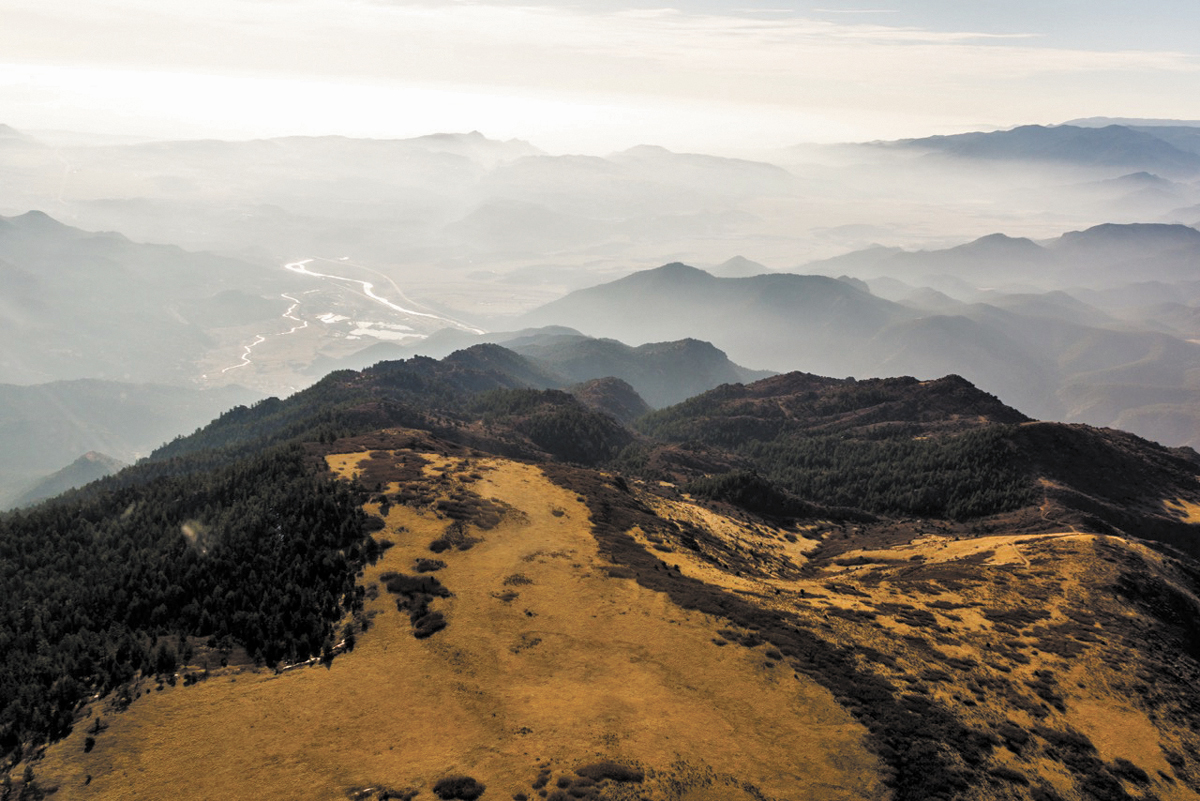 By Tyler Grimes
The Bureau of Land Management's (BLM) Royal Gorge Field Office is currently updating its Resource Management Plan, which will determine how public lands in the area are managed for the next 20 to 30 years. Planning usually takes three to five years and this plan's scoping began in 2015. Colorado Central covered the planning in the April 2015 issue, during the public commenting period. The agency then created a preliminary draft. Now, the BLM is asking for additional public comment to inform a preliminary draft plan based on preliminary alternatives. "The public lands in the area provide fantastic opportunities for locals and visitors alike," said public affairs specialist Amber Iannella. "We are looking forward to hearing from the community about why this area is important to them, along with any potential concerns, to help us plan for the future."
Active public commenting will continue until May 5 and inform 685,000 acres in central and eastern Colorado. The preliminary draft was based on the input from the public and "cooperators," people such as Colorado Parks and Wildlife, city recreation departments, water experts, private landowners and business owners, among others. "This is one of the few remaining public commenting periods in this plan, and by far the most influential, as the BLM will be using these comments to form the draft plan, anticipated in early 2018," said John Sztukowski of Wild Connections in Salida. Stakeholder inputs was also given to a BLM Resource Advisory Committee who previewed the draft before it was released in early March 2017.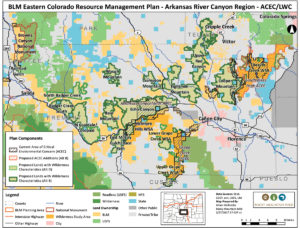 In 2015 Wild Connections proposed more than 200,000 acres to be designated Lands with Wilderness Characteristics (LWCs).  "Any sort of protection is good, of course, but LWCs are the highest level of protection that can be administered locally," said Sztukowski.  The BLM originally recognized 77,000 acres; now they are recognizing 190,000 acres for their wilderness character.  In the Royal Gorge Field Office region, those lands are primarily in Bighorn Sheep Canyon and along the Gold Belt Byway, off of Shelf Road and Phantom Canyon. 
An especially important piece is the Table Mountain-Echo Canyon area, which is north of the Arkansas River between Texas Creek and Parkdale. Right now that area is only partially protected as an Area of Critical Environmental Concern (ACEC).  Other areas close to Salida proposed for LWCs are north of Cotopaxi and around Badger creek.  Sztukowski said, "People see these scenic and natural BLM lands when they're driving downstream, whether they realize it or not."
Recognizing LWCs and managing them as such are two different things, Sztukowski explained. Comments inform management, otherwise protective management for these lands might not necessarily happen. LWCs must be over 5,000 acres of roadless, contiguous land, and have ecological and recreational value. According to the Wilderness Society, they are lands that "offer solitude for wildlife and people alike."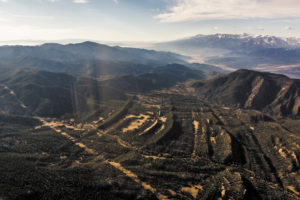 Within the Preliminary Alternatives there are four management themes: A) The No Action Alternative, B) Emphasis on Natural Processes, C) Emphasis on Responding to Demand for Resource Use, or D) The Human Ecoregion. "If it's not an LWC, it could be managed in a number of different ways," said Sztukowski. Alternative A is self-explanatory, Alternative B would be the high restrictions for conservation, including LWCs. "Lands with Wilderness Characteristics maintain the area for its naturalness, so hunting would still be a big recreation activity," said Linda Skinner, BLM recreation specialist. "We probably wouldn't put an OHV (off highway vehicle) approval in, but things like hunting, hiking, and horseback riding would still be allowed. It's hard to get specific with this plan because it's a big, broad concept."

Alternative C would maximize accessibility to resource development, such as mineral extraction, grazing, rights-of-way, renewable energy projects and recreation. Alternative D allows for community and public use based on public feedback and cooperation. A possible fifth option would be an amendment of D. "We want to see the most preferred alternatives with the most limited development, thus protecting our natural public lands and wildlife.  We would love to see a lot of the designations in Alternative B or D move forward as the preferred alternative," said Sztukowski.  "There are special designations that are still good for the water and good for land, even if they're not as strong as LWCs."

Commenting is open until May 5, and information on how to comment can be found at:

https://eplanning.blm.gov/epl-front-office/eplanning/planAndProjectSite.do?methodName=dispatchToPatternPage&currentPageId=53991

Tyler Grimes is seeking public comment to inform preliminary alternatives for people with wilderness characteristics.