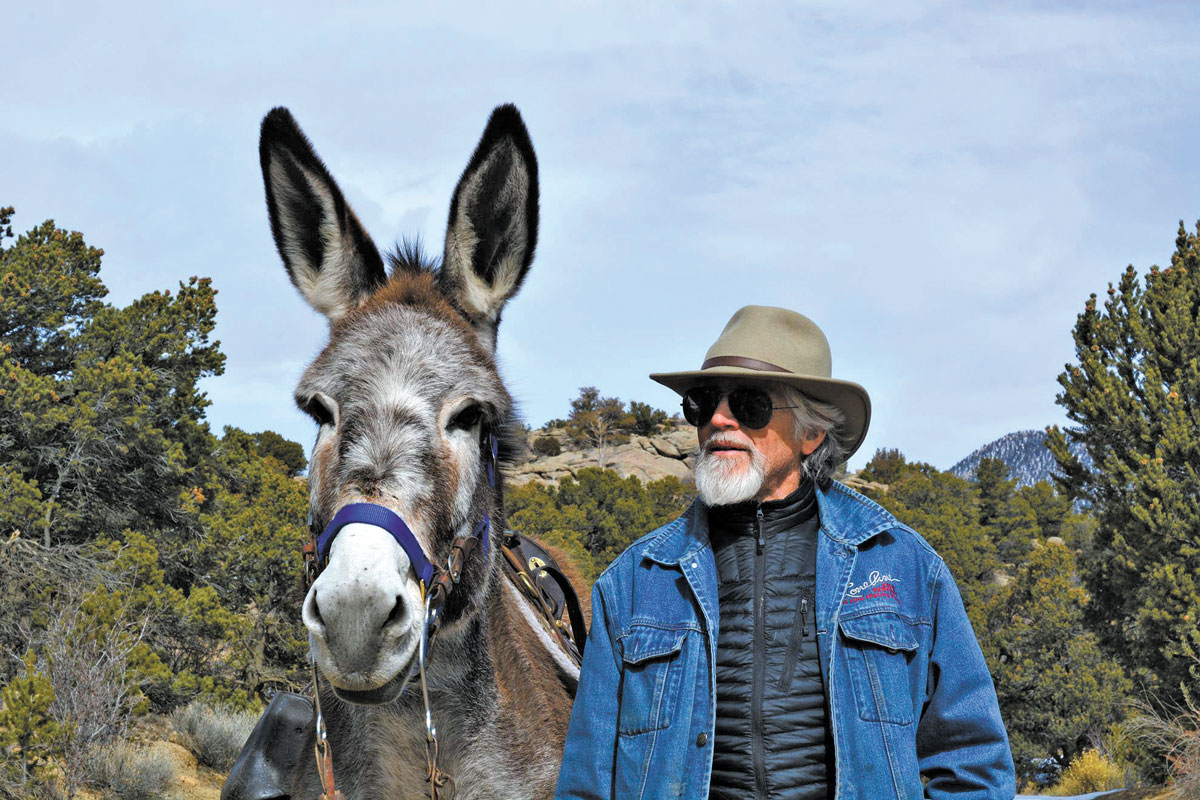 By Hal Walter
"The following may or may not be true. And if it ain't then it ought to be."
That is an opening quote from one of Curtis Imrie's films, The Lost Frontier.
Curtis collapsed and died while preparing to show one of his donkeys at the National Western Stock Show back in January. He was 70 years old and doing what he loved. To borrow from Thoreau, one of Curtis' favorite authors, here was a man who figuratively "sucked the marrow out of life."
Curtis had been a fixture in Central Colorado for decades. He made his home in the family cabin at 4 Elk near Buena Vista. His parents originally bought the property in the 1960s and built the cabin as a vacation home when the subdivision was established as a Christian Science enclave; however, when his younger brother John drowned in the Arkansas River they gradually lost interest in the get-away and eventually transferred ownership to him.
It's almost easier to list the things Curtis wasn't than all the things he was. However, it's clear he was a three-time world champion at the sport of pack-burro racing. He was a filmmaker and an actor. He was a radio-show host. He was a behind-the-scenes creative force for a number of artistic endeavors, including Colorado Central Magazine. He was a progressive political candidate, and his seemingly quixotic runs for office were actually a forerunner for the political movement personified by Bernie Sanders.
I think at heart Curtis was always an athlete, the proverbial prize fighter who would not throw in the towel. He wrestled for Big Ten powerhouse Northwestern, and then later in the Greco-Roman clubs in San Francisco. He was a runner, with finishes at races such as the Boston and New York marathons under his belt, as well as other epic events like the Leadville Trail 100, Mosquito Pass Marathon, Bataan Memorial Death March and many, many others. He also ran well over 200 pack-burro races over the course of his athletic career.
For Curtis, life here in Central Colorado was all about "The Lost Frontier" and a tradition of prospecting for adventure that could be panned down to three golden Ds – donkeys, drama and democracy. His interest and passion for the West, both new and old, was a running theme throughout his life, as were the notions of wilderness and wildness.
First and foremost, Curtis was about donkeys. In addition to the three world titles, he also won pack-burro races in Dillon, Colorado City and Leadville. Separate from the races, he loved competing in shows and won numerous ribbons with his animals at the Colorado State Fair, Colorado Classic Mule and Donkey Show, Bishop Mule Days and the National Western Stock Show, where he was celebrating his 20th consecutive year when he suffered the fatal heart attack.
His interest in – and love – of donkeys evolved into a ranching operation that he called Little Menokin Ranch, based out of the family homestead in 4 Elk. From there Curtis experimented with crossing blood lines from wild donkeys adopted through the U.S. Bureau of Land Management with large-standard and mammoth stock from registered breeders throughout the country and in Canada. His goal was producing the ultimate all-purpose donkey for pack-burro racing, packing and riding, and at this he was very successful.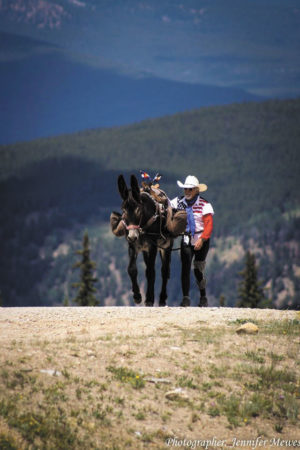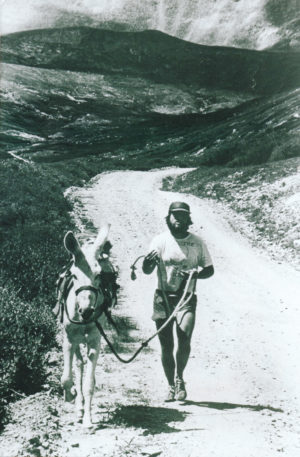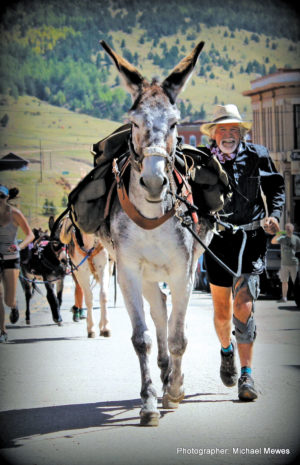 In fact, many of the top-performing burros on the Western Pack-Burro Racing circuit are out of Curtis' program, with a half-dozen World Champion pack-burros being from his outfit. His expertise in donkeys was also reportedly sought out by the U.S. military for operations in Afghanistan, and animals from his operation were purchased by the Mexican government in their efforts to re-establish burro herds in that country.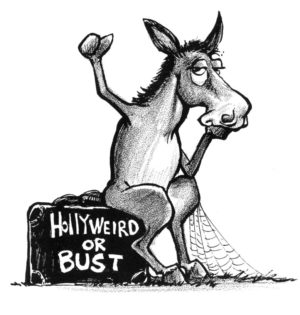 As an actor and model, Curtis landed the USS Enterprise in Star Trek, juggled cans of soda from a barn loft window in a Coca-Cola commercial and fished a rushing river in a Pontiac advertisement, the only time I ever knew him to cast a fly. He modeled clothes on the cover of The North Face catalog.
In perhaps his most celebrated screen performance, Curtis played the lead role of mountain biking legend Mike Rust in the recent documentary film, "The Rider & The Wolf." Over the years, he also performed in the theater in Los Angeles, San Francisco and New York, and with Norma Conroe helped produce a stage version of the musical "The Fantasticks" for Salida audiences, as well performing on many other local stages.
Over the years, Curtis' political beliefs led him to make several largely symbolic runs for public office on the state and federal level, using mostly his stock trailers as advertising throughout the districts. In these cavalier campaigns for office he ran as a write-in, Independent and on the Democratic Party ticket, charging his donkey like Don Quixote against a number of the GOP's regional windmills such as Carl Miller, Scott McGinnis, Doug Lamborn, Jim Wilson and Ken Chlouber.
His weekly "Poetry and Stories" radio show broadcast from KHEN in Salida sandwiched discussion of contemporary national and local issues between readings from the numerous literary icons whose works lined his bookshelves.
I doubt anyone would contest that Curtis was also a renowned "horse-trader" in the lovable and borderline larcenous tradition of author and veterinarian Ben Green, and he made part of his income buying, selling and trading donkeys, trucks, trailers, tack, carts, wagons and other equipment.
Curtis left behind life partner Lindsey Lighthizer, dear longtime friend Sue Conroe, his brother Gordon and a multitude of other friends, fans and followers. In death we tend to dwell on the better qualities of a person rather than their failings, but just to keep things honest he also perhaps left behind a few disgruntled individuals from his horse trading and political endeavors. They will get over it, just as the rest of us will get over his untimely passing.
He was fond of the phrase "When in doubt, print the legend." I hope this epitaph matches his expectations though I don't believe there is anything written here that is untrue.
For those who knew and loved Curtis Imrie, the way we see the world, especially here in Central Colorado, has forever changed, for now we see a world where one of our true regional treasures – an almost mythical character – has ridden a donkey right off the set of this Lost Frontier we have so fortuitously shared with him. Ride on in peace, my friend.