By Ann Marie Swan
Salida enchants visitors who enjoy riding bikes past quaint Victorian houses en route to coffee shops. The Arkansas Valley's natural wonders and easy charm woo these tourists who appreciate the river, nice restaurants, and the many hiking trails that wind away from the city. Salida is so dang cute, they often say.
But Salida proper and its outlying neighbors, heavily laden with historical baggage, weren't always so popular, green and eco-conscious. Residents of Smeltertown, a mile northwest of Salida, fought an arduous battle for 16 years for their right to clean soil, air and water. Dave Kimmett and Ann Ewing lived through this saga of poisoning. It wasn't all that long ago.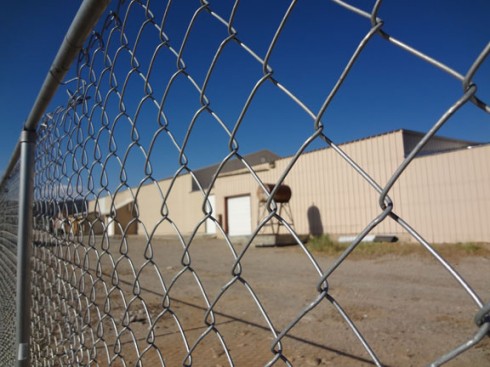 Kimmett is a Vietnam vet who built his house in Smeltertown in 1976, on a bluff 80 feet above the Arkansas River. He imagined a log cabin on a few acres, a little piece of paradise. When Kimmett found this residential property where he could witness the moods of the mountain ranges, he knew he was home.
And it was lovely. Adjacent to Kimmett's place was an defunct mobile home factory. A year later, a new neighbor moved in and suddenly things went downhill. The neighbor was CoZinCo, which manufactured zinc sulfate by mixing zinc skimmings, water and sulfuric acid. Zinc sulfate is used in fertilizers, cattle feed and food additives.
Kimmett remembered that when CoZinCo was in Poncha Springs, a filthy, white powder covered the highway near the plant. After calling the state Department of Public Health and Environment, Kimmett was approached by CoZinCo's plant manager and supervisor. They asked Kimmett to withdraw his complaint, saying CoZinCo wouldn't pollute the air, soil and water.
It didn't work out that way. CoZinCo on Zinc Street made quite a ruckus, with its 24/7 noise, ever-present white plume and rotten egg stench. After "upsets at the plant," Kimmett said white powder blanketed cars and properties, ruining paint jobs.
Sinus problems, sore throats, eye irritations, breathing difficulties, coughing, vomiting and arthritis became common complaints in the neighborhood. These ailments were consistent with emissions of hydrogen sulfide and acid mists.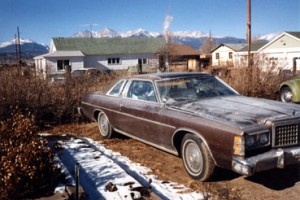 Kimmett's wife, Ewing, spent much time researching and writing letters. The couple and their neighbors contacted municipal, county and state officials asking for help, but got opposition instead: that is, if they even received a response. Federal officials at the time were no help either. Ewing and Kimmett even wrote the White House.
"We just wanted to step outside and breathe the air," said Kimmett.
Ewing added, "We wanted our little piece of the American dream. We didn't want the world. It's not wrong to ask for that."
Kimmett and Ewing then hired attorneys.
Smeltertown was originally named Kortz, a townsite of immigrants who settled there in the 1880s. Humble homes sprouted, along with a schoolhouse, on property that later became CoZinCo. In January 1973 a deed for an industrial park in Kortz restricts the use of the premises to "environmental pollutant-free industrial purposes only."
Chaffee County's industrial and commercial zoning allows residences, and residential zones are adjacent to industrial. But in February 1987 county commissioners rezoned a residential portion of Smeltertown to industrial although people lived there. Resolution No. 11 states its uses were "compatible with industrial zoning" and are part of the "historical-use activity." Rezoning of Smeltertown was "a correction of an oversight in the preparation of the zoning map."
CoZinCo employed up to 36 locals when times were tough and jobs were precious and badly needed. These jobs put food on the tables of many families in the valley.
But by 1985, sulphuric acid corroded barbed wire fences in the neighborhood, Kimmett said. Ewing remembers looking out the kitchen window to see CoZinCo's roof cave in. Apparently, sulphuric acid ate through the trusses supporting the plant's roof. But CoZinCo continued operating as a new building went up around the old one. Ewing momentarily thought a collapsed roof would halt production, but it did not. CoZinCo continued producing 15,000 tons of zinc sulfate annually.
In 1987 Ewing and Kimmett noticed water pollution. Ewing set down a glass of water bedside while reading. The following morning, she noticed an oily film on the water's surface. On their property, healthy, thriving trees began dying. Cottonwoods, which draw lots of water, were especially hard-hit. Watercress and other lush vegetation in and around the free-flowing natural spring shriveled and turned brown, as icky, white slime clung to rocks. Boulders on a 150-yard stretch of the river were coated white. The couple's green, soft lawn turned a sickly white.
Kimmett brought a rock covered in the nasty, white gelatinous goo to the plant, saying the company was polluting his water. Kimmett said he was told he didn't know what he was talking about, and kicked out of the office. The conflict became personal.
Ewing and Kimmett became their own watchdogs and asked the Colorado State University extension office to test their water. According to the U.S. Department of Health and Human Services, the Lifetime Health Advisory's standard of zinc in drinking water is 2 parts per million. Kimmett and Ewing's spring water tested at 56 parts per million. A lab employee told Kimmett she had never seen that much zinc in water. Soon afterward, a neighbor's well had zinc detected at 34.7 ppm.
Homeowners also retained Water, Waste and Land Inc., a consulting firm of engineers and scientists, in 1987. Its report found CoZinCo's process "impacting soils and water in the vicinity." The firm also noted "increased levels of zinc and sulfate" in samples.
Public health officials in the county and state disregarded these findings.
Meanwhile, a few thousand tons of processing residue formed miniature mountain ranges around CoZinCo's 21-acre property. Westerly winds blew the slag pile's dried, ashy substance in the direction of Salida's baseball fields, taking the contaminants airborne over the city.
Ewing and Kimmett seemed to have hit a wall in trying to get help. The strain of it all stressed their marriage. Yet they never considered moving. This was home.
Then things indirectly and unexpectedly turned around. In 1986 Butala Construction cut into dirt from the former plant Koppers Inc., which manufactured railroad ties and other lumber products treated with creosote until 1953. The most dangerous hazard of creosote is dioxin, which may be the worst-known cancer-causing agent. The creosote was stable as long as it wasn't disturbed. But this creosote-saturated dirt that resembled asphalt was dug up and hauled to the Chaffee County landfill. An employee noticed it and called the U.S. Environmental Protection Agency. Finally, Smeltertown got some attention.
The EPA became a player, earmarking the area as a Superfund Site and proposing it to the National Priorities List. The EPA pinpointed the source of pollution and scrutinized the landscape within a mile's radius. Within this zone were CoZinCo, Ewing and Kimmett's home and other residences, and the historic smelter site, which operated from 1902 to 1919.
The EPA's testing took years. Plenty of pollutants were found on-site in soil, including elevated levels of arsenic and lead, creosote, pentachlorophenol and polyaromatic hydrocarbons. Groundwater was contaminated with heavy metals, such as zinc, cadmium, barium and manganese. Zinc and cadmium in residential wells exceeded drinking water standards. Meanwhile, CoZinCo kept operating, its familiar white plume dispersing over the valley.
The Rocky Mountain Student Environmental Health Project jumped in to investigate environmental degradation adjacent to CoZinCo. Its April 1990 report noted the plant's process of "releasing hazardous materials to the environment is a result of the inadequate oversight by the state's regulatory system."
The first phase of the EPA's cleanup focused on immediate threats to human health. It began in earnest in September 1993 with giant machinery surfacing on Kimmett and Ewing's property. Cleanup crews in white hazardous waste suits with booties and respirators knocked on their door. These white knights dug up their yard, driveway, and the soil and slag on the hillside sloping toward the river. The crews hauled in new topsoil, seeded native grasses and planted trees.
The crews were assigned to wipe away lead, arsenic and zinc dust in Ewing and Kimmett's home. It was surreal for the couple, the only ones not in hazardous waste suits, to sit and drink a beer in their home while these masked men and women wiped every inch. Well, almost; Ewing couldn't help pointing out that they had missed a spot.
Concurrently, pollution continued. The EPA found that groundwater flowing beneath CoZinCo and fanning out south/southwest, downgradient toward the river, was contaminated with exceedingly high levels of zinc and lead. The U.S. Department of Health and Human Services labeled the water a "public health hazard." The EPA then ordered CoZinCo to provide bottled water to residents in this area. Kimmett and Ewing never received any water. Instead, they hauled their own drinking water for five years, quite a chore in winter.
Once, Ewing's young niece tried to drink water from the kitchen faucet. Ewing screamed, "Don't drink it!" At an age when the girl knew about "Snow White" and the poisoned apple, she asked Ewing whether the water was poisoned. "I cried," Ewing said.
Eventually, the EPA dug a new well for Ewing and Kimmett.
"I have some of the cleanest property in Chaffee County, thanks to the federal EPA," she said.
After the EPA's involvement, the Colorado Department of Public Health and Environment closely monitored CoZinCo as it was in and out of compliance. Corrective measures were ordered although some neighbors question the company's cleanup methods. Kimmett said he saw about 2,500 super sacks, five feet wide by five feet high, of processing residue mixed with concrete, much of it hauled to the dump.
Next, the feds turned its attention back to the Koppers site where dioxin was detected. Remedial Project Manager Gwen Hooten addressed the public at Salida's Senior Center in October 1997 with the EPA's purpose and plans of action at the Superfund site, and asked for written comments.
The welcome wagon was not there for the EPA. Most of the written comments came from folks who wanted the regulatory agency out, period. Letters described older relatives who worked at Koppers, were continually covered in creosote and lived long, healthy lives. Some residents wrote about worries that the EPA would overreach in sterilizing the 6.6 acres of the 118-acre Koppers site, affecting future plans, private property rights and real estate values.
Beazer East Inc., previously named Koppers, transported more than 5,000 tons of creosote-tainted soil to a permitted hazardous waste facility in Idaho. The rest remained at the site undisturbed. Home-building will never be allowed on-site, despite its location above the shimmering, reflective river. It will always be a former Superfund Site – with a view.
CoZinCo closed in April 1999 after Tetra Technologies of The Woodlands, Texas, bought the company, then disassembled and moved its production equipment. At that time, CoZinCo had an annual payroll of $600,000.
Ewing sat at her kitchen table and talked about neighbors who came together in the early days of their fight. They include Harold Pfingston and Helen Shine who have since died of cancer. Ewing spoke about what the Arkansas River, the life blood of this valley, meant to her. "If no one speaks, nothing gets done," she said. "We're proud of the fight we fought. We're proud that we stood up when no one would."
Smeltertown, once a holy mess, has taken a karmic turn, nurturing its residents with colorful, clean food. These neighbors celebrate their abundance with occasional potlucks at a tango studio in Smeltertown, eating, talking and laughing. The mindset has always been a little different out here. By reclaiming their neighborhood, they honor the first settlers of Kortz.
One thread of concern in this community is that history isn't repeated during uncertain economic times, vulnerable to industries that provide jobs.
Back on Kimmett and Ewing's property, the dead cottonwoods remain, a standing testament of what was lost. Their trunks turn silver as a storm darkens the sky. Rooted near the spring, these trees reach out and skyward with broken branches. Birds dwell in the stiff, vacant trunks, enlivening them with their mellifluous songs.
Mint and wild asparagus grow near the river. Foxes are frequent visitors. Occasionally, boaters float by unaware of us, present only to the river's rhythm. Standing on the bluff on this tranquil afternoon, the former plant is in view at a chilling proximity.
Ewing stands near her budding garden, a place that was once a dead landscape. She takes a long look around and is quiet for a few moments. "We thought it was worth saving," Ewing said. "It's our home."
Salida resident Ann Marie Swan has worked as a daily journalist in Denver, Honolulu and Tokyo. She's from New Orleans.