Khanundrum, the band, as the name suggests is a series of unanswerable questions, where a lack of clarity is the only acknowledgment to be obtained. Why is the name spelled Khanundrum? Where is the guitar? Where is a keyboard? Where is the melody line? What key are we in? They are an enigma hidden within a riddle placed inside a mystery, wrapped up in barbed wire, dipped in honey and covered in glass. The band was started by local Salida couple, Amber and Mark Cano, who after forming solo careers of their own and kicking off booze cold turkey, then teamed up with bassist Victor Zaragosa, who adds what little keyboards are found on the lackluster album.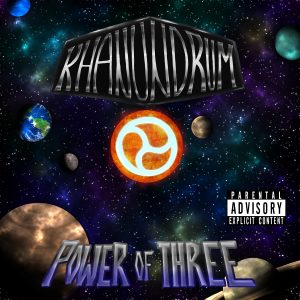 The songs are arranged within a confusing array of tempos that actually adds to the dynamic tension of the otherwise bare-bones recording and reverb-rich vocals. The lack of any melodically supportive instruments, such as guitar or keyboards, seems to be precariously leaving the vocals appearing to waver off-pitch momentarily because they are not rooted in the tonic. The lack of recording engineers and producers is evident on the eight-track home studio release. Lyrically, the verse resembles that of early '90s hip hop all-stars talking first hand about the style and nature of their music and elucidating with enumeration the act of spitting verse from an egocentric point of contention.
Amber Cano steals the live show, which is worth a look to see if the idiosyncratic sound deserves a second round of listening by purchasing the homemade CD. The live performance of the band tops any expectation that could be gleaned from just hearing the album on its own. As a band, Khanundrum definitely requires a visual token, in addition to the aural sensation, to be fully appreciated. The trio performs with a bold efficiency that draws ones attention deeply into to the mysterious entertainment value of the musical presentation.
Victor Zaragosa is a prolific bass prodigy who wields his four-stringed instrument with a beatific smile and an increasingly polarizing electronic effect, bordering on heavy metal, funk and hip hop. Mark Cano plays electronic drums loaded with fills and moody tempo changes, increasing the depth of the bands otherwise low-fi sound. Amber's stage presence and depth of vocal power bends your ears and eyes in the direction of the stage, as she wavers in the edge of the limelight bathed in a blue/black silhouette that mirrors that of the last great western Queen of feminine rock stardom.
I would suggest further due diligence and personal review of this band before making a commitment to purchase the CD. Check out the music on YouTube, catch a live show, or go to www.khanundrum.bandcamp.com/ for more information. With a sound somewhat like a premature Rush without a lead guitar, you might shake your head at first, but then you might be swept away by Amber's overwhelming star quality and Victor's mad bass skills, along with Mark's diligent drum chops. Choose your own adventure, for there are no easy answers when it comes to the riddle that is Khanundrum.
Brian Rill is a teacher, performer, activist poet and award-winning Latin songwriter voted Salida's best musician 2009.