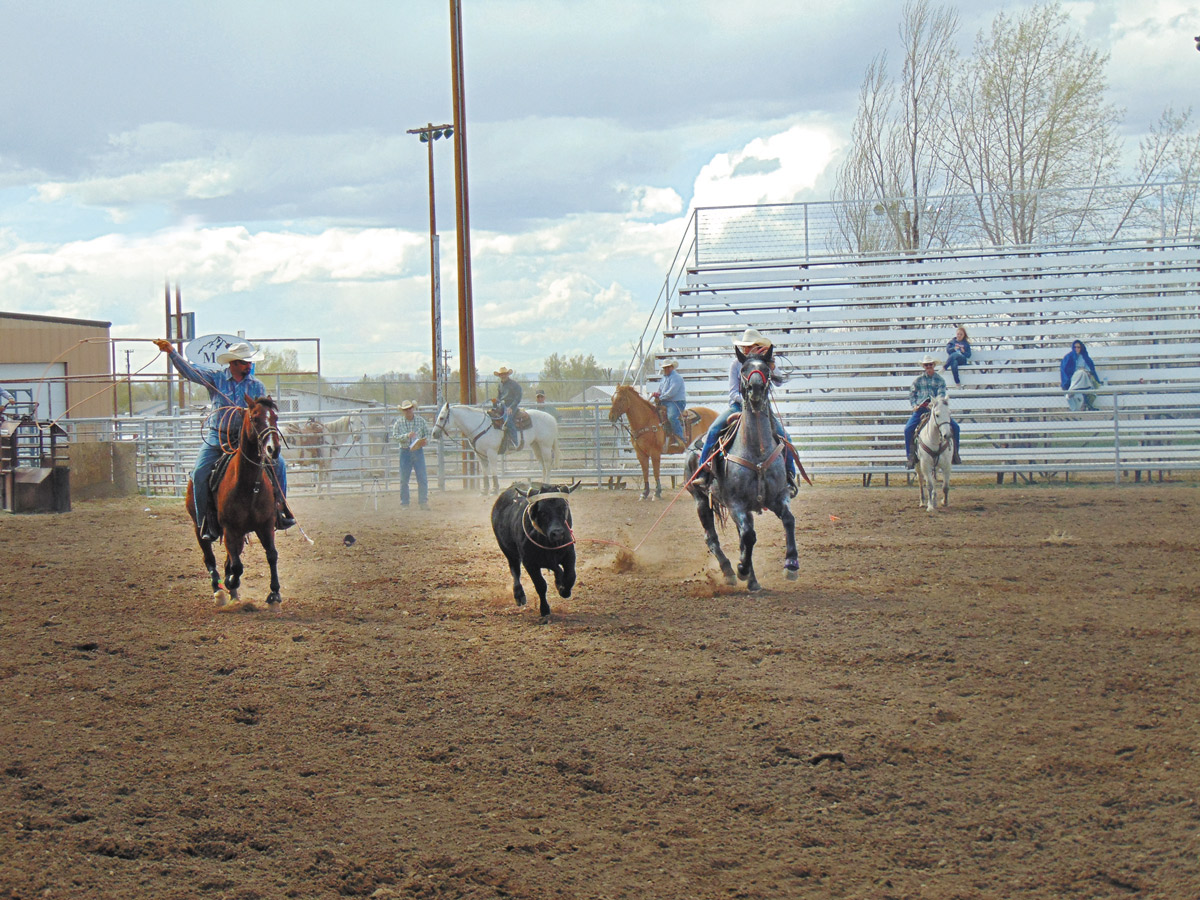 Story and photos by Anthony Guerrero
Angry, mean and muscular bucking bulls have made their way to the San Luis Valley for the last seven years. They are being raised in Mosca by professional rodeo announcer Shane Burris.
Burris attended Northeastern Junior College in Sterling, Colorado, obtained an associates degree then transferred to the University of Wyoming earning a degree in Agricultural Business. Burris began rodeo announcing in 1994. After close to a decade working amateur rodeos he became a Professional Rodeo Cowboys Association (PRCA) announcer in 2003.
Shane purchased some cows with rodeo genetics with the goal of raising bucking bulls. Burris and his father began raising their livestock and called their business Burris and Sons Bucking Bulls. In a few short years the rodeo organization has produced several amateur and professional rodeos which are becoming increasingly well-known and respected in the region.
Events that are growing in popularity include the Spring in the Valley Series, Creede Chute Out, South Fork Rodeos, Futurity on the Rio Grande and the Jason McClain Bull Riding School.
The bull riding school, started in 2012, is held every spring at Ski Hi Park in Monte Vista and is of particular note. Named after Jason McClain of Cortez, a six-time participant in the Wrangler National Finals Rodeo, the school has graduated promising young bull riders. Every year McClain himself attends and instructs the students at the school.
"We teach beginners, experienced riders and everything in between," said Shane Burris.
"We work on riding, and on every aspect that is needed to be a champion bull rider. The school is definitely a character builder. It's grueling. Some kids get on eight bulls in two days. It's more like a bull riding boot camp," said Burris.
Burris began the school after a local bull rider asked where a good place to learn these skills would be. "Already having Burris and Sons Bucking Bulls in Mosca, we just decided that we already had the livestock, and if we reached out we could probably put together a nice school for people who wanted to learn. I went to Jason (McClain) and asked him if he would be interested in teaching for us and to our honor he said 'yes.' We've been doing it ever since and are in our fifth year."
The school has grown over the last few years and become nationally recognized. Students attend not only from the Valley, but include learners from other parts of Colorado, Arizona and Wyoming. The youngest student this year was eight years old.
The school has already produced great riding talent. Some youngsters have gone on to compete at the National Little Britches Finals Rodeo. The biggest student accomplishment to date is that of Cordell Curtis from Monte Vista, who went on to place fifth at the PRCA Mountains States Pro Rodeo Circuit, according to Burris. "We're very proud of him."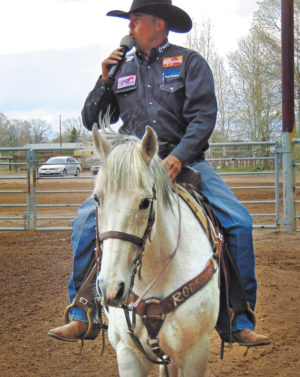 The rodeo series Burris and his organization organize every year are very entertaining to the steadily growing crowds. Burris has a signature style of announcing while on horseback and provides a lively and fun interaction with the crowd. Cowboys and cowgirls compete for cash prizes and buckles.
Rodeo enthusiasts are entertained by amateurs, semi-professionals and children competing in traditional events such as open bull riding, novice bull riding, bull roping, open barrel racing, ribbon roping, mutton busting, barrel racing, sheep roping and team calf roping.
According to the Burris and Sons website, Burris works to entertain, educate, carry sponsor messages and build interest in the sport of rodeo. Burris' enthusiasm, approach and more than ten years of experience have increased local interest in rodeo and broadened promotional opportunities.
Burris and Sons Bucking Bulls is well on its way to becoming a staple of the San Luis Valley and Southern Colorado. For more information please visit www.burrisandsonsbuckingbull.com.
Anthony Guerrero is an award-winning journalist from the San Luis Valley who isn't afraid to tell the truth, passive aggressively.