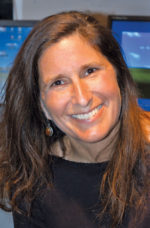 Shanna Lewis is a Central Colorado-based photographer, journalist and writer. Once a denizen of the darkroom, digital photography changed Shanna's world – for the better. With the cost of film and processing removed, she found the freedom to experiment: to try new angles, techniques and compositions.
Shanna sees the world through the eyes of both a journalist and an artist. Her photos capture natural landscapes and the human aspect of our world. She also plays with light to create abstract photographs from life.
Freelance print and photography work by Shanna has been featured in The Denver Post, The National Post (Canada), High Country News, Metro Magazine and other publications.
Shanna's work as an independent radio producer and journalist has aired on NPR's newscast and news magazines, Voice of America, Prime Time Radio and Pulse of the Planet, among others. She has produced dozens of interviews for Colorado Matters on Colorado Public Radio and many Southern Colorado focused news features for KRCC.
She is the recipient of a Colorado AP (Associated Press) Broadcast award, garnered seven Colorado Press Association awards for reporting and photography and contributed to a number of award-winning broadcast, online and multimedia projects that have won national recognition.
Shanna is a member of the Association of Independents in Radio, National Press Photographers Association, Society of Environmental Journalists, and Journalism and Women Symposium. She also serves on the board of directors for KLZR 91.7 FM, a community radio station in rural Colorado.