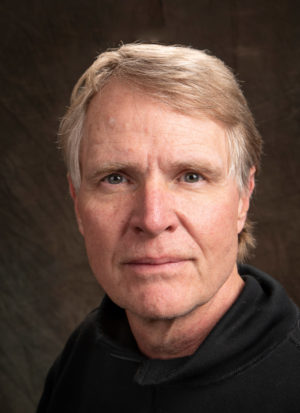 It started back in kindergarten.
Greg Smith discovered show and tell. He learned everyone has a story. He learned shapes, forms, lines, light, shadow, color and movement are the building blocks of visual storytelling.
He fell in love with visually distinct places – his family's suburban home in the Maryland woods, the beach, the mountains, their friends' farm, streams, even concrete canyons.
He also saw how quickly moments pass and how visual elements define them.
Greg grew into an award-winning photographer and producer, a meticulous editor, and a widely published writer about topics ranging from water, the environment and breaking news to technology, copyright and photography business practices. He pursued a career as a photojournalist and editor in Oklahoma, Kansas and Telluride. He eventually settled in South Carolina. There, he and his writer/editor wife, Janet, reared three children on the banks – and in – the tidal May River, not far from Hilton Head Island.
For nearly two decades, he paddled that river and its marshes, photographing wildlife, changing tides and a developing shoreline. He helped launch several publications, and his pictures hung in local galleries, earning him top awards at the Honey Horn Art Market on Hilton Head Island, several one-man shows and inclusion in Charleston's Southeast Wildlife Expo. In 2009, he released "Keeping the May River Wild." It screened at five film festivals, earning a national Best of ASMP award and SC-ETV's Southern Lens award.
Their children grown and their small town of Bluffton now sprawling suburbs, Greg and Janet moved to Westcliffe in 2013. For two years, he split time between the Wet Mountain Valley and Gunnison, where he worked as university communications strategist for Western State Colorado University. He and Janet fell back in love with hiking, biking and skiing. He now paddles Lake DeWeese Reservoir, photographing its wildlife.
Greg holds a cum laude Bachelor of Science degree in Journalism and a Master of Arts in Visual Communication; both from Ohio University. He served five years on the board of the National Press Photographers Association, which in 2006 gave him its prestigious Joseph Costa Award. He still represents NPPA on the Executive Committee for the Authors Coalition of America. In 2014, he received a Photography Leadership Award from the United Nations' International Photographic Council. He has taught weeklong residencies at schools and arts camps across South Carolina.
Greg is acting chairman of the Custer County Tourism Board, active in Colorado's Region 13 Outdoor Recreation and Tourism Sector, a leader in the Cliffs' Community Garden and a board member for Round Mountain Water & Sanitation District. He also volunteers regularly for the San Isabel Land Protection Trust, where Janet is development director.
Greg exhibits often with the Sangre Arts Guild. His mountain landscapes and wildlife will hang again this year in the prestigious Art for the Sangres fundraiser for the Land Trust. And he will be the Gunnison Gallery's featured artist in December. With photographer Jan Lee, he is partnering in a new gallery on Westcliffe's Main Street.
Learn more and see hundreds of Greg's photographs at GregSmithPictures.com.