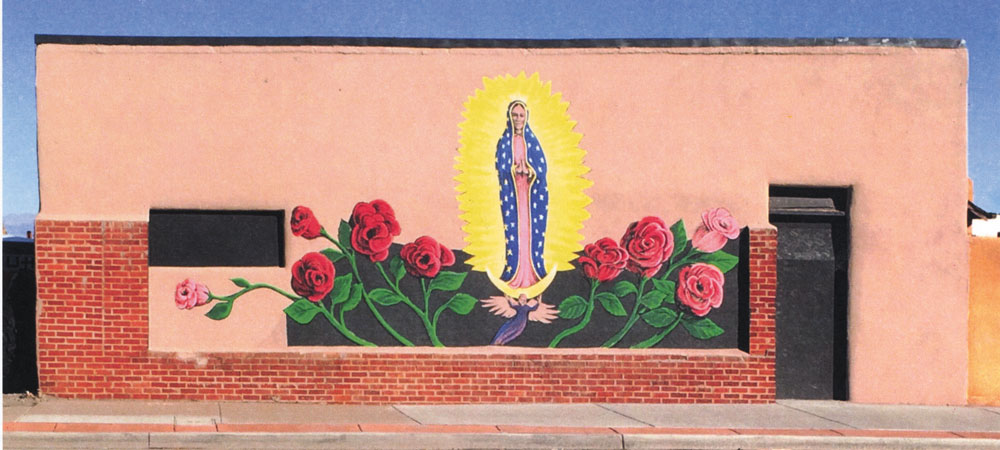 Colorado muralist Fred "Lightning Heart" Haberlein completed this depiction of Our Lady of Guadalupe on the side of the Atencio Tire Shop in Antonito, Colorado, on October 20, 2016. Our Lady of Guadalupe, Nuestra Señora de Guadalupe, also known as the Virgin of Guadalupe, is a Roman Catholic title of the Blessed Virgin Mary associated with a venerated image enshrined within the Minor Basilica of Our Lady of Guadalupe in Mexico City. She stands atop a darkened crescent moon, carried by a cherubic angel.
Haberlein says she is the embodiment of the Holy Mother in the New World. "Her image has spread since Her first appearance in Mexico long ago, all the way up the Rio Grande to the San Luis Valley. To those of faith, Her image is the manifestation of the nurturing, unconditional love and healing of the Holy Mother."
The mural is 14 by 28 feet and replaces a previous mural on the main street that was painted over after 30 years when the building changed hands. See a photo of the previous mural and an article about Lightning Heart beginning on page 12.