By Maddie Mansheim
Sixteen teams totaling 128 professional bike riders will embark on a seven day feat of extraordinary physical ability, mental endurance and competitive ambition through a strenuous 518-mile trek traversing the demanding Coloradan terrain in the upcoming USA Pro Cycling Challenge (UPCC). This inaugural journey begins on Aug. 22 with the prologue in Colorado Springs, the start of the race in Salida on the 23rd, with the final destination being Denver on the 28th. The route entails a plethora of grueling climbs up challenging passes, mountains, and perhaps the most taxing of all obstacles, the elevation of over 12,000 feet.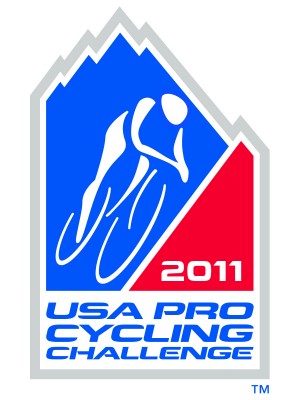 Stage One starts in downtown Salida in front of Benson's Tavern on F Street, with two parade laps around town then heads out County Road 140, through Weldon Creek, then up Monarch Pass, down into Gunnison and up to Crested Butte with a mountaintop finish. Stage Two comes through Buena Vista from the start in Gunnison, over Cottonwood Pass, up to Twin Lakes and into Aspen over Independence Pass. Within the first two days, riders will cross over the Continental Divide a total of three times. Stage Three takes place in Vail; Stage Four is from Avon to Steamboat Springs; Stage Five is from Steamboat to Breckenridge; and Stage Six is from Golden to Denver.
Compared to the Tour de France, the UPCC is 14 days shorter, however at far greater altitudes. Many riders and teams that competed in France will be participating in the Colorado race. Professionals such as George Hincapie, Cadel Evans, Frank and Andy Schleck, and Mark Cavendish may all enter into the race.
Riding legend Lance Armstrong has noted for some time that the United States was in need of a professional bike race. The USA Pro Challenge was his vision and benefitted greatly from his partnership and influence. It will be the first time in the last twenty years that a race of such magnitude will take place in Colorado.
Also an asset to the race is the simple fact that there are over 1.5 billion cyclists in the world. Just as bicycling is consumed by fast paced athletes, the popularity of the sport is moving rapidly upward.
Well known teams that will compete include Union Cycliste Internationale (UCI) Pro Team Leopard Trek (Luxembourg), and UCI Professional Continental teams UnitedHealthcare Pro Cycling Team (USA), Team Type 1-sanofi aventis (USA), Skil-Shimano (Netherlands) and Team Spidertech Powered By C10 (Canada). These teams will join previously announced Team RadioShack (USA), HTC-Highroad (USA), Team Garmin-Cervélo (USA), BMC Racing Team (USA), and Liquigas-Cannondale (Italy).
While there are no racers from the immediate Salida area, multiple riders in this event have cycled in the Salida Classic. Nevertheless, this upcoming race will command a higher level of professional bicyclists.
Salida responded to a request of proposal from Medalist Sports out of Atlanta, Georgia (the promoters of the race) in August of 2010 along with 30 other cities. Following this, the town was chosen to be the first stage start.
April Prout, director of Chaffee County's Visitors' Bureau, believes the race will provide great exposure for Salida and Chaffee County, not only nationally, but internationally. The race is a free to watch, so she finds it is impossible to truly estimate the amount of people.
"It could range from 5,000 to 50,000; we don't really know," Prout remarked. In any instance, the economic impact the event will leave on the community will be immense because "of the branding and national and international exposure that it will bring to the area."
"(The race) has a large coattail that we can ride on without the expense," she added.
Some shops in the downtown area have already begun to prepare by sporting bicycle spinners from the Kaleidoscope Toys store to show their anticipation for the event.
On race day in Salida, riders will arrive around 8 a.m. and line Sackett Avenue. RVs and motorhomes will take over the street.
"It will be very much like the pits at a Nascar race," Prout noted.
Warm-up for the bicyclists consists of a routine ride on stationary bikes. Prior to the official gun starting the race at 11:45 a.m., "there is about an hour of pomp and circumstance, including a 'Salida Moves' parade," Prout said. The start of the race is the prime opportunity for locals, fans, and bicycle enthusiasts to get up close to the riders. Other optimal locations to watch the event include on top of both Monarch and Cottonwood passes and in downtown Buena Vista.
Prout urged everyone to "get your cowbell and come stay in the best place to watch two great stages of this event. Make it out to cheer on these great athletes!"
Regardless of the number of attendees, the economic impact and the massive logistics of the event, it is undeniable that this race will become a part of history not only for Salida but also for Colorado as a whole.
Maddie Mansheim has decided to pursue a degree in journalism after years of failing to remember a single polyatomic ion.