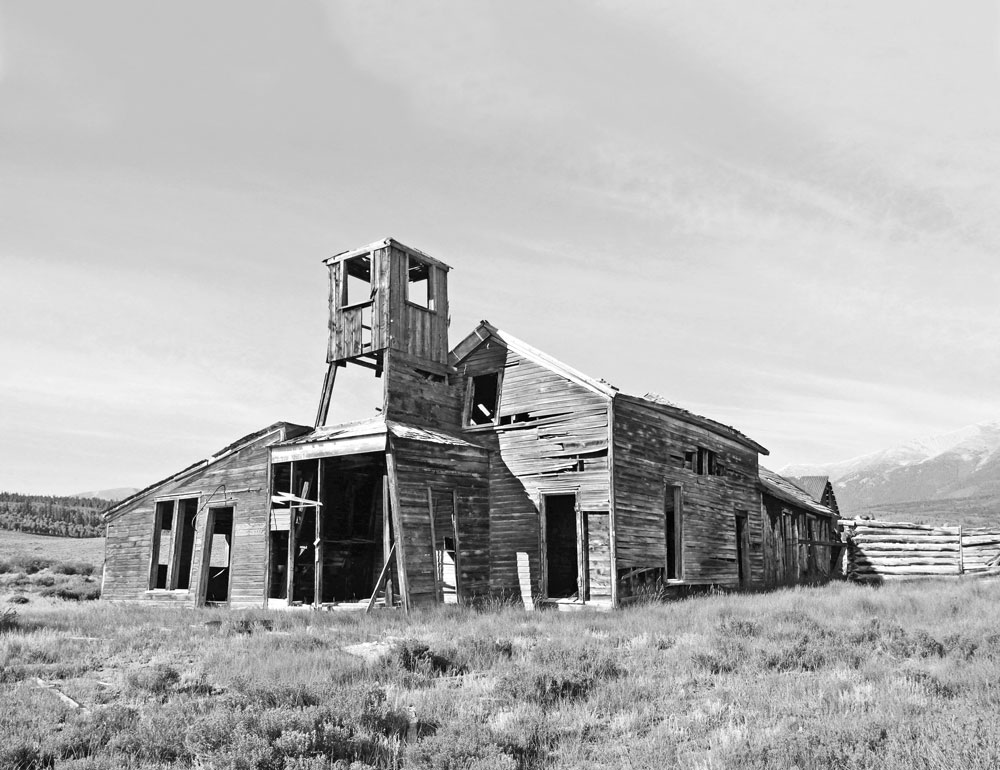 By Kenneth Jessen
In modern society, those responsible for mass shootings of innocent people are sometimes sent to a mental hospital instead of death row. Some are sentenced to life in prison. This often infuriates much of the public who wish to see a more severe form of justice served. But the insanity defense goes back a long way in Colorado.

Colorado's hot spot in 1860 was California Gulch, with thousands of prospectors sluicing gravel. Samuel Derry and his family arrived from his Wisconsin home. A town of sorts, Oro City stretched for five miles along the creek. Colorado Territory was formed the following year and Oro City was selected as the county seat for Lake County. When the placer deposits played out, the population left as quickly as they arrived, including Derry and his family, who moved up Clear Creek to Dayton where he operated the Twin Lakes Hotel. As a side note, Dayton became the county seat in 1866, was abandoned and subsequently reborn as Twin Lakes.
Derry probably saw his future as a rancher, and in 1878, obtained what is called a Cash Entry Patent for land in a broad valley north of the hotel. Located about 10 miles southwest of Leadville, this valley ends at the foot of Mt. Elbert, Colorado's highest peak. The valley was dissected by shallow creeks including Corske and Box Creeks with gravel containing free milling gold.
Major General Bearce was the representative for Arapahoe and Douglas counties to the territorial legislature, his rank a result of his position with the state militia. Popular and active in politics, he was well connected with friends like banker David Moffat. He also served on the Denver School Board. In Leadville, he became the superintendant of Horace Tabor's Little Pittsburg Mine.
About a mile above Derry's ranch, Bearce was part owner of the Hussey Placer. Placer mining, by its nature, disturbs the streambed and produces a great deal of silt. Worse yet, mining was below the headgate where Derry drew water to irrigate his fields. Derry filed an injunction to prohibit mining and Bearce ignored the injunction. Bearce arrived with four men to survey the placer while Derry was using a shovel to divert water into a gulch to irrigate his land. Derry told the men they were trespassing, and Bearce responded by calling Derry a liar. Derry raised his shovel as if to hit Bearce but lost his balance and fell into the ditch.

On June 6, 1884, Bearce was passing Derry's ranch house in a wagon and spotted Derry leaning on his shovel. Derry challenged Bearce by saying, "So you think I have perjured myself?" The general answered yes, and Derry drew a 38 caliber Smith & Wesson revolver. Bearce reacted by trying to jump to the other side of the wagon, but Derry fired too quickly. The horses bolted and the sudden jerk caused the wounded man to tumble to the ground. The bullet went through the general's hip and into his vital organs. The others in the wagon attended to Bearce as best they could and took him to Leadville for help. Derry walked back to his house, revolver in hand.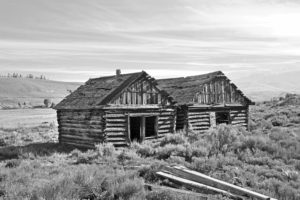 Bearce passed away in agony while David Moffat and the general's family stood by. The last word uttered by Bearce was, "Dave …" and a reporter from the Leadville Evening Chronicle took this to mean, "Dave, take care of my family." During the viewing, over 1,500 people came by the funeral parlor, and Bearce was taken to Riverside Cemetery for burial.
Derry turned himself in and was charged with murder. In a lengthy trial, his attorneys argued that Derry suffered from "extreme provocation" and was therefore not responsible for his actions. A stream of two dozen witnesses, including Derry's wife and children, told of his erratic behavior, how he was abused and his fits of rage. Among the witnesses were five physicians with comments like, "… his brain was inhabited by a demon." He had previously shot his rifle at a hunter and drew his revolver when a couple of prospectors passed by. During the trial, there was talk of a lynch mob storming the jail, removing Derry and hanging him from the nearest tree. The lengthy testimony that spoke to Derry's mental state had an effect on the jury. His acquittal took only a day, and Derry withdrew to the solitude of his ranch.
Derry's original log house was converted into a barn as a more elaborate house was constructed. The main house consists of six structures linked together showing a progression of additions. What appears to be the last addition has wainscoting, a bay window and transoms over the doors. The odd feature is a tower mounted on the east side of the building near the entrance. It is believed that the tower was constructed after Derry's acquittal and could have functioned as a lookout for vigilantes coming from Leadville.
In 1889, Derry somehow fell into his fireplace and died from his burns. His son managed the ranch until 1908, when the land was sold to the Saguache Gold Mining Company, and small scale placer mining proved unprofitable. The claim was sold to the New York Engineering Company. It took two years, but a dredge was shipped in pieces to the nearest railhead, hauled up Corske Creek and assembled. The dredge started operating in 1915, and for the first two months, yielded 3,500 ounces of gold worth about $4.2 million at today's prices. Using an electric hot air furnace to thaw the ground, it operated year round. During its operation, all of Lake County's placer gold production was recovered by this dredge.
The Derry ranch house was converted into a bunkhouse, dining hall and offices. In 1916, log cabins for the workers were built to the north and east of the ranch house as the dredge crew grew to 25.
In 1923, the gold ran out in economical quantities and the dredge was sold. It was dismantled and moved a short distance north to Box Creek and put back into operation. After three years, it was again dismantled and shipped to South America.
Mining in the area came to an end, leaving piles of barren gravel. The ranch was occupied by renters from 1935 to 1937, then stood vacant. In 2000, the complex of eight buildings was placed on the National Register of Historic Places for a multitude of reasons, including its ranching and mining history. During recent years, a fence has been put around the buildings to protect them from cattle.
To help quench the thirst of its growing population, the city of Aurora purchased the majority of the valley including the Derry Ranch site, for its use as water storage. The Lake County Assessors' Office states that Aurora has started posting the area, and it is likely that the site will no longer be open to the public. It can currently be seen north of County Road 24, with mounds of waste rock in the foreground and the buildings immediately on the north side.
Kenneth Jessen lives in Loveland, teaches adult education for Colorado State University and is published twice a week in the Loveland Reporter-Herald. He is producing a series of articles about Colorado cemeteries and burials. This was prompted by his advanced age and a feeling of nearness to these places.