Located A few miles northwest of Westcliffe off Colorado Hwy. 69, the historic Beckwith Ranch has been undergoing restoration by a group of dedicated volunteers in recent years. This spring a new phase of the restoration will begin when work starts on the interior of the main house.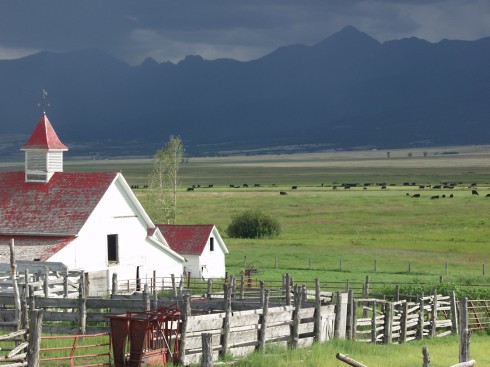 The ranch was first established in 1874 by brothers Edwin and Elton Beckwith, the sons of a wealthy shipbuilder from Maine. In 1869 they, along with Western legend Charles Goodnight, brought cattle up from Texas for Colorado miners. Construction began on the ranch after Elton married Elsie Chapin Davis and had a daughter, Velma. They started with a simple 24 by 22-foot cabin which was added on to over the years and eventually became the foundation for the New England-style Victorian mansion which is the centerpiece of the ranch. During its peak it was considered one of the largest cattle operations in Colorado with over 7,000 head on 3,000 fenced acres. The main house features a fifty-foot porte-cochère to create shelter for arriving coaches as well as a stairway tower and a wrap-around porch. The ranch property included guest cottages, outbuildings, manicured lawns and even a ballroom for formal dances and was completed in 1899, one year after Edwin died.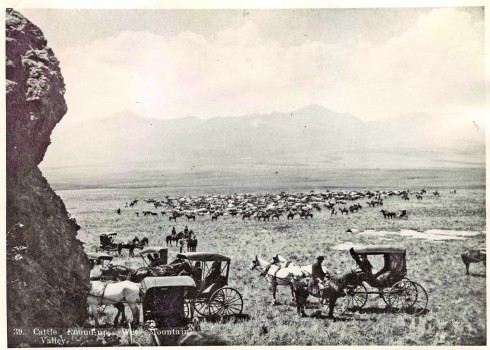 Elton Beckwith also served one term as a Colorado State Senator and owned a home on Capital Hill in Denver as well. He died in 1907 (it is said he took his own life, possibly due to health and financial issues, by jumping from a second-story window of the house). Elsie Beckwith then sold the ranch and moved to Denver where she passed away in 1931. Elton, Elsie, and Edwin are all buried in the Ula Cemetery located a few miles southwest of the ranch.
In 1996, then-owners Paul and Phyllis Seegers donated three and a half acres of the ranch, including the main house and outbuildings, to the non-profit group, Friends of the Beckwith Ranch who began restoration after listing the ranch in the National Register of Historic Places in 1998. The exterior was completed in 2009 at a cost of over $700,000, much of which was needed to raise the entire house off the ground to replace a large portion of the foundation. Most of the restoration funding came from the State Historic Fund with additional funding coming from private donations and grants. The Friends removed stucco, repaired siding and trim, restored windows, rebuilt a bathroom and painted the exterior of the buildings. The mansion was re-roofed, as were the bunkhouse and two guesthouses.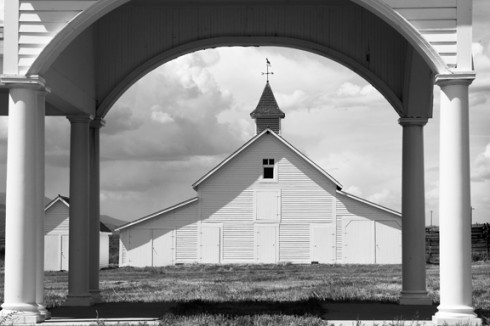 Eight rooms inside the ranch house are scheduled to be restored to 1900s splendor, which is projected to take about a year to complete.
After completion, the Friends hope to make the facility available for events such as wedding receptions, meetings, private parties as well as partnerships with area schools, 4H Clubs and other youth groups. For more info visit: www.beckwithranch.org
– by Mike Rosso