By Mike Rosso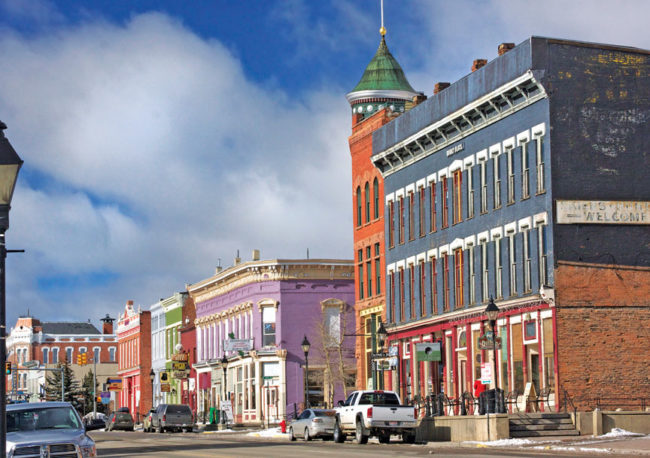 It's the highest incorporated city in North America. Towering nearby at 14,440 feet is Mount Elbert, the second-highest summit in the contiguous United States, after Mount Whitney. It is home to seven museums and a famous old opera house among its 70 city blocks of Victorian buildings.
Just for kicks, the residents haul tons of snow onto their main street in March in order to watch skiers – towed by horses – racing by. They also hold a St. Patrick's "practice parade" in September. The outgoing mayor has an alligator skin adorning his office. Leadville also boasts the highest college campus in the U.S., as well as the highest golf course, brewery, Safeway store, tourist railroad, hospital, high school, Chinese restaurant, airport (at 9,934 feet), city hall, dog park, bank, police station, fish hatchery, library, newspaper, bike shop, antique store, and ironically, the highest legal marijuana dispensary in an incorporated U.S. city.
Historically, Leadville has a rich, colorful and extensive past – from its founding by Horace Tabor and August Meyer during the Colorado Silver Boom, to its current status as a tourist town, blue-collar town and bedroom community for employees of Summit County.