By Chris Rourke
With a sound as sweet as their name, "Free the Honey" blends three-part harmonies and traditional stringed instruments, while telling listeners about the simple goodness of life.
Yet this time the Gunnison Valley-based acoustic band has a new song to sing, as it returns to its roots as an all-female trio.
Its members – Jenny Hill, Lizzy Plotkin and Katherine Taylor – first formed the band three years ago. Each a talented musician in their own right, they learned of one another through the grapevine of a small community. Once joined, the magic began to happen, combining the best that the south has to offer with the support of a western community. Despite the demands of travel and their insistence upon professional excellence, the group has no intention of slowing down.
"I read a quote today … that compared music to fuel," said Plotkin. "It's the fuel of our lives right now, and it would be a shame to ever stop. It fuels us, it keeps us going and it keeps us authentic."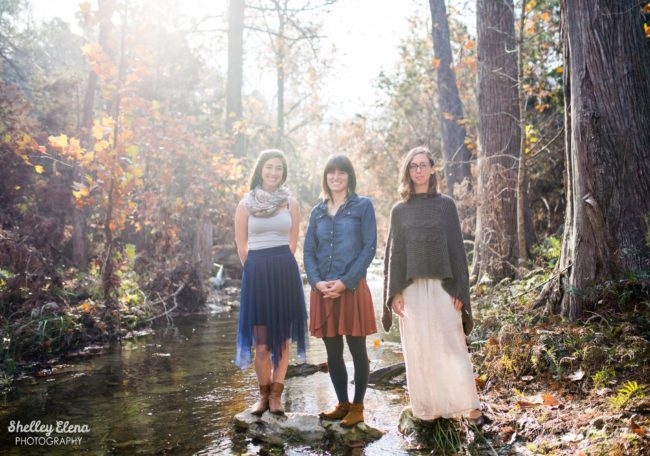 Hill grew up playing the fiddle in her hometown of Dripping Springs, Texas, near Austin. Her youth was filled with Texas swing, country, classic rock and roll, and bluegrass music. She began playing the fiddle at the age of 6.
Plotkin – also a fiddle player – began her music career at a young age, too. She was 4 when she asked her mother if she could play the violin. Having lost her father two years prior, she inherited his fiddle and began to play as a tribute to him. A native of Nashville, it wasn't long before Plotkin added the mandolin to her repertoire and also began to write songs.
Taylor, who hails from Mississippi, grew up surrounded by church music and choral singing, later discovering string band music in college. A master of the mandolin, guitar and banjo, Taylor said she was deeply influenced by the music of the deep south and Appalachia, which can be heard woven into the chords of the band's melodies.
Each discovered Gunnison on their own, and they found in each other a creative spirit nurtured by community and the environment which surrounds them.
"We're all writers and we all have a voice," said Taylor. "I spend more time writing and working on lyrics – I'm an obsessive songwriter. … Jenny and Lizzy have developed super-cool harmonic ability, rethinking melodies and working on solo licks."
The trio was joined by bassist Andrew Cameron, who accompanied the women on a national tour and the production of their third album, Fine Bloom. The album – their first true studio production – features 13 original tunes and hit No. 1 on the International Folk DJ charts.
Cameron has since left the group to pursue other musical interests, which signaled sort of a renaissance for the three women singers.
"We have this new energy," said Plotkin. "Three years down the line we are still doing this, and we're saying 'yes' again and again and again."
Plotkin defined their music as "folk" – honoring tried-and-true storytelling, revealing life's experiences. But their sound is more like a fine wine, influenced by flavors of jazz and gospel and nurtured by feminine experience. Their songs embody relationships, community and, of course, nature. It is wholesome.
"We bridge the gap between porch pickin' and a really polished studio band," Plotkin said.
They write their songs independently – Hill said she likes to write about people, Taylor of life's experiences. They come together to blend their notes and words until they get that "honey" sound. More recently the group has written collectively, another element of their "new chapter."
None of them feel compelled to be pigeonholed into a certain sound. Though they have no dedicated bassist, they believe their authentic sound stands on its own.
"It's delicate," described Taylor. "There's definitely a feminine presence on so many levels."
With as much connection as they have to the Gunnison community, traveling is a big part of the band's success – the group is booked with engagements through October. Yet none of the members measure their good fortune in the amount of money they make. It's measured in the joy they give and the happiness they receive from doing what they love.
Hill said she loves to learn from the people they meet and feels a connection with them through their music. Free the Honey, they agree, is a "call to action" to unleash the goodness of life.
"If we put as much sweetness and goodness and simplicity out there, that's more and more become my (goal)," said Hill.
The group has a full touring calendar ahead of them, along with new songs and a recently produced music video. The women of Free the Honey said they are ready to take their music to a new level – one marked by "professionalism, quality and artistry" and by the commitment they've made to each other.
"We can't fight this – it's destiny," Plotkin said.  Find the band's tour schedule at: www.freethehoney.com
Chris Rourke lives in Gunnison and tells people that she works for the Gunnison Country Times when, in fact, she secretly sneaks out of the office most days to go ride her horse.