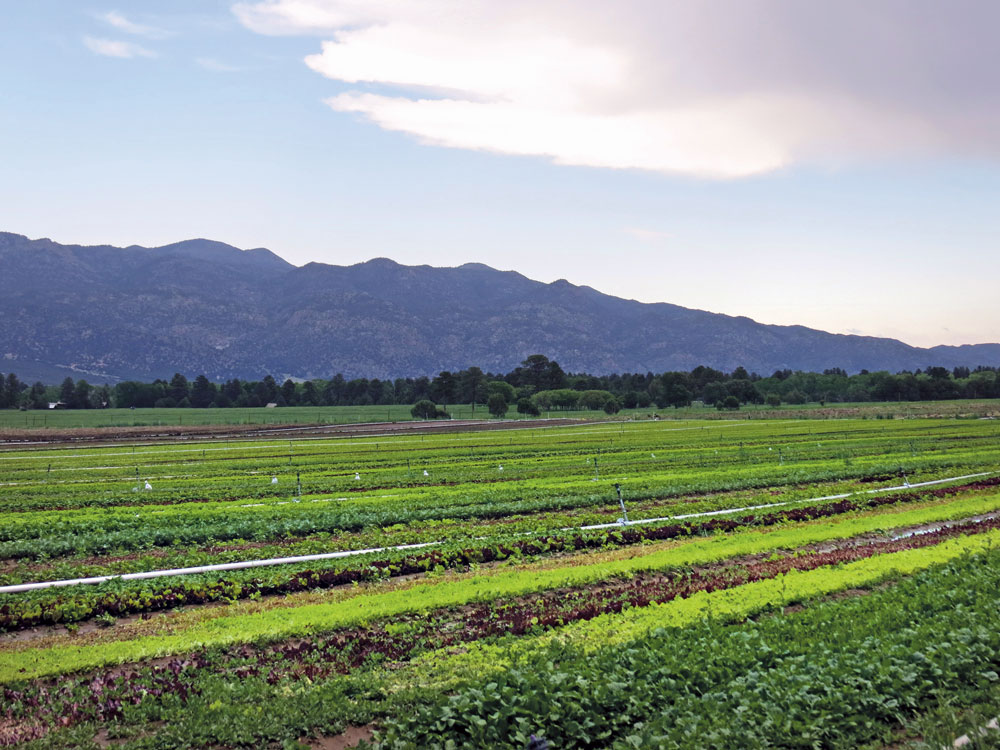 By Ericka Kastner
It's a tale of two brothers, Adam and Noah Ring. At one time they were each deeply entrenched in their own careers on the Front Range. Then one day they both realized they didn't like where their lives were headed and set out together to buy 35 acres in Howard, at the base of the Sangre de Cristo Range and begin farming.
Seven years and six growing seasons later, the two are cultivating salad greens on six and a half acres of the land annually, and two years into full production, their commercial certified organic business, Ring-A-Ding Farm, is growing, too.
Adam, 28, lives on the property, and older brother Noah, 32, lives just up the road, or, as he says, "In the woods." They grew up in Evergreen, were each other's only siblings, and gardened as young boys. "Having a farm was always background noise for me. It was something I always wanted to do," Adam says. And Noah reflects that for him, farming was, "a different way of life that I always wanted to embrace."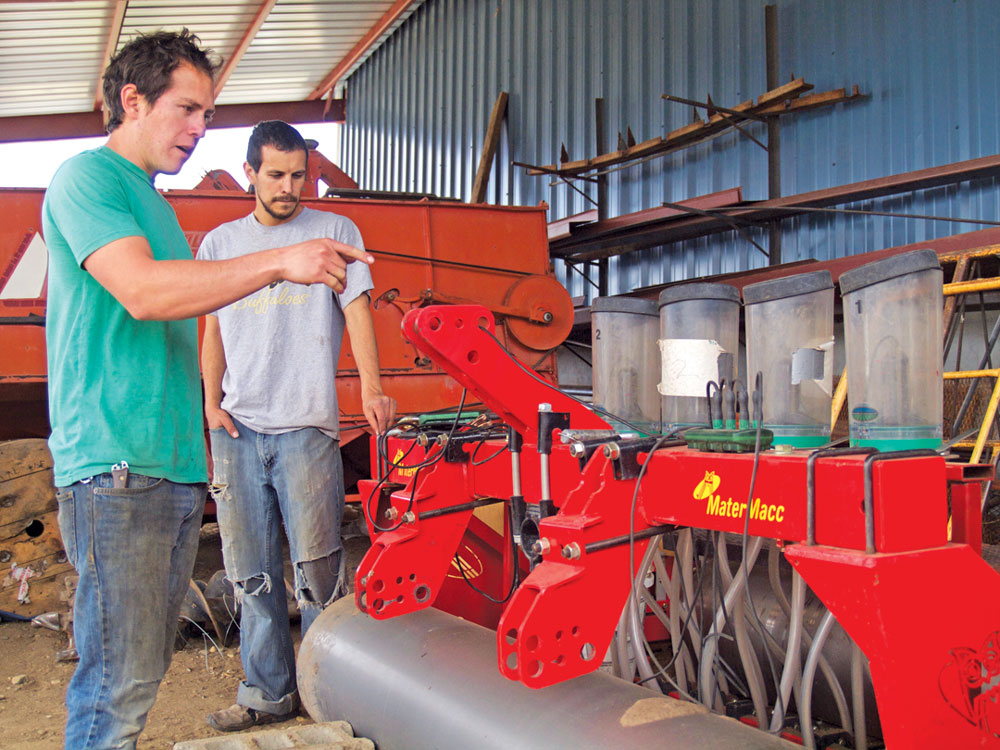 They switched careers and purchased the land in 2009 because, as Adam says, "We like to tinker, we like to work hard. But we wanted to be in charge of how we work." They maintain three full-time and 17 part-time employees and have slowly been building up to where they are today with their commercial farm production.
In the first planting year, Adam and Noah began farming inside a barbed wire fence that surrounded the existing hayfield. Their first crop was garlic and the next year, winter squash. The brothers remember deer eating nearly the entire field in those early years. The crops were intended for commercial sale, and they were able to sell most of the garlic, but, instead of selling the winter squash, every kid in Cotopaxi got a free pumpkin that year.
It took two years to build the eight-foot deer fence that stands today. "We started with a post hole digger and a rock bar. By the end we had more machinery and the last bit took a quarter of the time it took us to build the rest," Adam recalls.
Since the new fence went up, Noah says no deer have entered the property – a good thing considering FDA regulations regarding animal mitigation and safety policies governing the sale of organic produce and manufactured food products.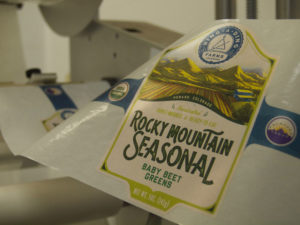 Ring-A-Ding is focused primarily on producing baby leaf greens that are washed and ready to eat, and they continually meet all FDA regulations to operate as certified organic growers. As a result, Whole Foods Market purchased their entire field of greens in 2015 and will do so again in 2016. This purchase agreement was the break the Ring brothers needed. "We used to have to shake people down," Adam says with a laugh. "Whole Foods has been a godsend. They've been great to work with and 'local' is their new 'organic.' I hope they treat all their farmers like this."
The brothers are quick to clarify that if they could, they'd prefer to support local food hubs such as Valley Roots and Arkansas Valley Organic Growers. "We are local growers and we want to emphasize local sellers." Noah pointed out the problem with this model, at least for now, "We produce enough lettuce to feed a multi-state area."
Adam and Noah produce nine different packaged products and 50 different varieties of greens, including mixed greens and a spicy salad mix incorporating arugula, beet greens, spinach and kale. Crops are harvested with a band saw. Ring-a-Ding is the only certified food-processing facility for baby greens in the state.
The farm focuses on high-density production, and this benefits the growth of baby greens, allowing the farmers to harvest their crops at the four to six leaf stage. This cycle allows them to plant a new crop of greens every week. They grow a cover crop of oat, rye or vetch on a portion of their field in alternate years to improve soil structure and health and to prevent disease for the next year's crop of baby greens.
This past winter the brothers built a new high tunnel greenhouse they hope will eventually house tomato plants and strawberries, potentially selling them commercially at food hubs or to Whole Foods.
They water the fields utilizing a gravity-fed irrigation system powered entirely by snowmelt. Ten minutes of water is released to the crops every 1.5 hours through automation. They use a triple-washer to clean the greens, and Adam says the room is sterilized much like a hospital would sterilize a surgical floor.
In 2015, Adam and Noah added a mechanized labeler for packaging, allowing them to label in a half hour what used to take them 16 hours to hand label. Their refrigeration system is a CoolBot air conditioner, offering more energy efficiency and simpler in-house repairs than refrigeration. In 2015, Ring-a-Ding Farm produced 50,000 clamshells of salad greens for Whole Foods and hope to triple that number in 2016.
Since they began farming, Adam and Noah's knowledge has grown by leaps and bounds. Their high-density seeder has a global positioning system on it, and the automated watering system allows them to finally take weekends off from the farm. "Our goal is to demonstrate sustainable business and labor practices. We are trying to do the same with our lives," says Adam.
This spring in Bighorn Sheep Canyon has been particularly damp, slightly stunting crop growth and inhibiting germination. But the Ring brothers have faith that warmer, sunny days are just around the corner and a carpet of baby greens will soon be on the horizon.
Logophile and wordsmith Ericka Kastner digs in the dirt inside her greenhouse up Bear Creek Road, just east of Salida. View her work online at erickakastner.com.