(and other items of interest)
Tanner Found Guilty
SALIDA – Andrew Tanner, 27 of Salida, was found guilty on nine charges including first degree murder and kidnapping Salida resident James Durgan Sept. 3 in 11th Judicial District Court in Cañon City.
The verdict came after 15 hours of deliberation by a seven man, five woman jury.
Sentencing for Tanner is set for Oct. 26, according to The Mountain Mail. The paper had extensive coverage of the 15 day trial and reported the first degree murder charge carries a sentence of life in prison without parole.
Two others implicated in the murder, Brian Folsom and James Durgan's former wife Kristin, earlier reached a plea deal and each sentenced to 48 years for second degree murder and six years for second degree kidnapping. Tanner and Kristin Durgan were romantically involved and the Durgans had filed for divorce in June of 2008.
James Durgan, was reported missing by his wife July 11, 2008 and was found nine days later in the Arkansas River near Parkdale with fatal gunshot wounds to the head.
Folsom kidnapped James Durgan near the Lone Pine recreation area along U.S. 50 between Salida and Cañon City. Kristin Durgan had lured him to the location saying her car had broken down there. Folsom then drove James Durgan to a remote location north of Cotopaxi and left him tied to a tree. Later Tanner arrived and shot him, then dumped the body into the Arkansas River.
During the trial Folsom, Kristin Durgan and the Durgan's two children all testified. Prosecutors alleged the murder plot resulted from jealousy, love, Kristin Durgan's gambling debt and Tanner's belief with James Durgan dead, he would have a better life.
In the Mail's story, district attorney Thom LeDoux credited law enforcement officials from Salida, Chaffee County and Fremont County with their work to prosecute and investigate the case. – by Christopher Kolomitz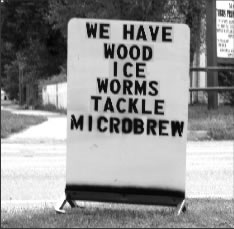 BLM Offers Geothermal Lease
NATHROP – A parcel of land near Mt. Princeton Hot Springs in Chaffee County is being offered by the Bureau of Land Management for geothermal leasing on Nov. 12.
The 799.2 acre parcel with subsurface federal mineral rights is the first sale of its kind in Colorado to be offered by the BLM. The leases are usually offered for oil and gas development.
On a related note, Fred Henderson, of Mount Princeton Geothermal LLC gave a presentation at the August meeting of the Upper Arkansas Valley Conservancy District, where he proposed a 10 megawatt geothermal electric generation plant near Mt. Princeton.
Hot water would be pumped from the heat source to drive generation turbines and then reinjected back into the aquifer.
At least three geothermal prospects have been identified between Buena Vista and Salida with the Mt. Princeton location considered to have the most potential for energy production.
House Nixes Mine Tunnel Bill
LEADVILLE- A U.S. House bill ordering the Bureau of Reclamation to pump and clean the contaminated water in the Leadville Mine Drainage Tunnel was voted down. The bill, sponsored by Fifth District Rep. Doug Lamborn, was rejected by 184 Democrats and seven Republicans.
Republican's suggested the "no" vote was in retaliation for earlier efforts by Lamborn that led to the rejection of another bill, HR 324, which would have established the Santa Cruz Valley National Heritage Area in Arizona.
Regional Unemployment Rates
The August unemployment rate for Chaffee County was 4.9 percent compared to a statewide average of 7.1 percent according to the Colorado Department of Labor and Employment. This reflects a monthly downward trend statewide.
The national unemployment rate was 9.7 percent in August, according to the Bureau of Labor Statistics.
Other regional unemployment rates are currently; Alamosa County – 6.5 percent, Gunnison County – 4.4 percent, Lake County – 6.9 percent, Custer County – 5.5 percent, Fremont County – 8.2 percents and Saguache County at 9.4 percent.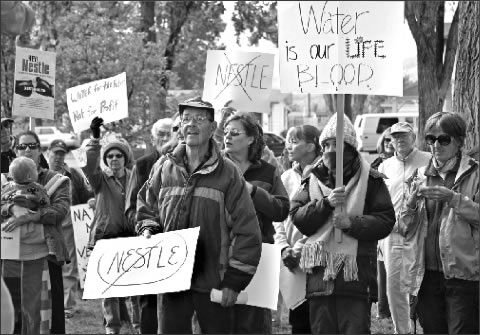 New State Wildlife Area Designated
BUENA VISTA – A 507-acre ranch northeast of Buena Vista has been placed in a perpetual conservation easement thus creating a new State Wildlife Area.
The Chubb Park Ranch State Wildlife Area – comprised of a blend of mountain grassland habitat, creeks, and forest habitat – is owned by Joseph and Arlene Cogan who have agreed to open the ranch to public hunting as part of the easement.
"It will protect 84 acres of riparian habitat, 12 acres of forested habitat, over 400 acres of sagebrush/grassland habitat, as well as important winter range for elk." according to Division of Wildlife Regional Manager Dan Prenzlow.
The easement will also provide a wildlife corridor between surrounding State Land Board land and the San Isabel National Forest.
Wolf's In
DELTA – Delta County Commissioner Wayne Wolf has announced his intention to run for the SD5 seat held by State Senator Gail Schwartz in 2010.
Last year Wolf lost a primary bid for U.S. Senate against Bob Schaffer, who went on to lose to Senator Mark Udall.
Norton Under Investigation
WASHINGTON – Former Interior Secretary Gale Norton is currently under investigation for violating the public trust after accepting a position with a company that was awarded lucrative oil-shale leases by her Interior Department in 2006.
The focus of the probe is whether Norton broke a law prohibiting federal employees discussing employment with a company under negotiation with government agencies.
Norton accepted a position with Royal Dutch Shell PLC, which was awarded the leases on federal land in Colorado, after she left the George W. Bush Administration.
The former Colorado attorney general is the first Cabinet secretary-level Bush official to be the focus of a formal corruption probe.
AHRA Anniversary Planned
SALIDA – The Arkansas Headwaters Recreation Area (AHRA) is celebrating its 20th Anniversary on October 27. It was on October 27, 1989 that the landmark Cooperative Management Agreement between the U. S. Bureau of Land Management (BLM) and Colorado State Parks was signed by Colorado Governor Roy Romer and BLM Director Cy Jamison, forming the AHRA.
The AHRA's boundaries extend 150 miles from south of Leadville to Lake Pueblo State Park. Along this stretch of the upper Arkansas River valley, important river access areas for the public have been acquired and recreational facilities such as campgrounds, picnic areas, boat ramps, fishing access sites and OHV trails have been developed.
Throughout the past two decades, State Parks and the BLM have partnered with other state and federal agencies, local governments, public and private organizations and individuals to manage increasing recreation use on and along the Arkansas River as well as safe-guarding the diversity of the river's wildlife, water and natural resources.
The AHRA Visitor Center is located in downtown Salida at the corner of G and Sackett Streets, just a block from the Arkansas River. For more information about AHRA and its programs, call 719-539-7289.
BLM Launches New OTR Website
CANON CITY – The Bureau of Land Management has launched a new website for the Over The River Environmental Impact Statement (EIS). The new site was designed to provide information specific to the EIS and the overall permitting process. The address is:
www.blm.gov/co/st/en/fo/rgfo/planning/otr.html
Oops!
COLORADO SPRINGS – A Colorado Springs man was arrested after hitting a bicyclist with his van, thinking the cyclist was riding his son's stolen bike.
Turns out it was not the stolen bike and the victim, who suffered minor injuries to his leg, retaliated by punching the driver in the face.
Must've Had Auto-Dial…
BUENA VISTA – Chaffee County Search and Rescue personnel were called out twice in one day to Mt. Princeton by the same person for search and rescue assistance.
The caller, a 49 year-old Florida man and his 19 year-old son were hiking Sept. 18 when the son became ill with altitude sickness and had to be evacuated by helicopter.
The father choose to hike out himself but became lost later that same evening prompting the second call to Search and Rescue who located the man and led him down the mountain.
Notable Quotes:
"Everyone I'm aware of in town now is growing their own." – Gunnison Police Chief Keith Robinson, speaking of medical marijuana users.
Gunnison Country Times, Sept. 3, 2009.