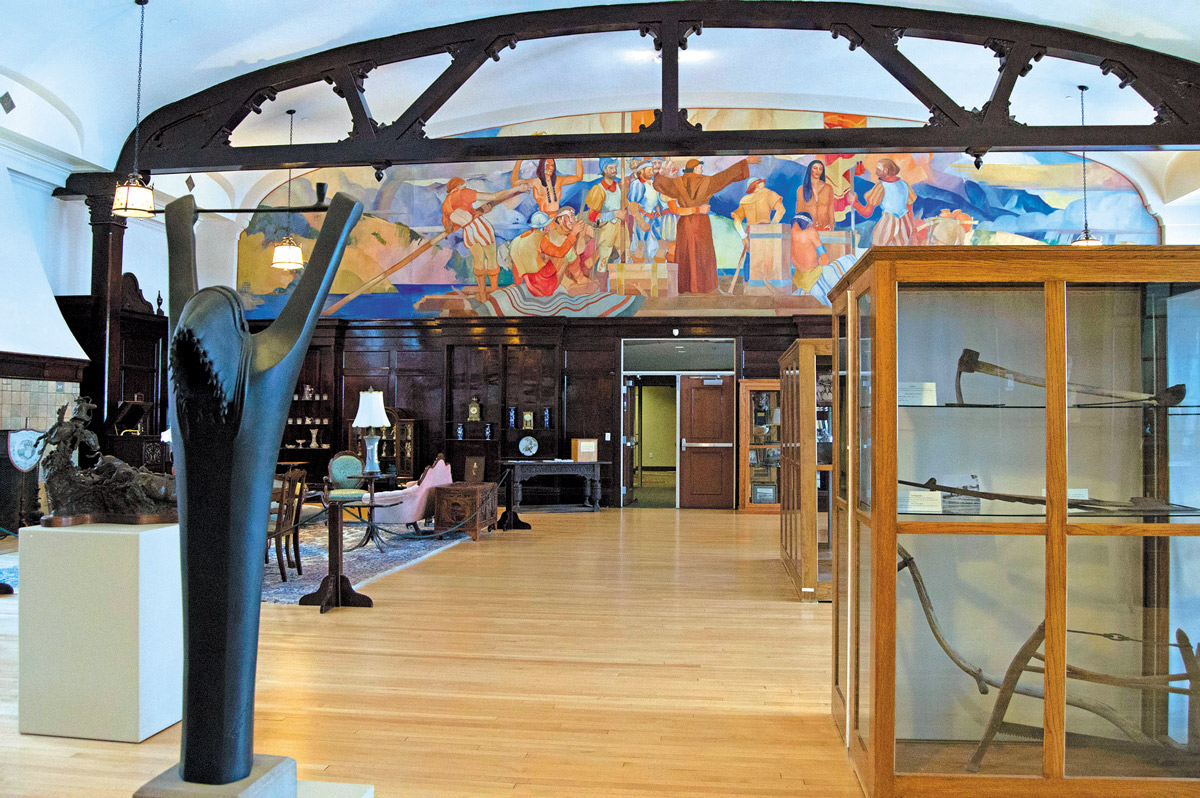 By Linda Relyea
In the early 1900s, Colorado legislator William (Billy) Adams, who would later become governor, recognized the need for a teachers college in the remote area of the San Luis Valley. For years, he worked to introduce a bill that would establish the institution. In 1921 the cornerstone was laid for Adams State Normal School, a teachers college. Over the years, Adams State University grew from one building, currently Ira Richardson Hall, to a large campus offering undergraduate, graduate and doctoral programs.
For almost 100 years, Adams State has remained true to its roots as a regional education provider. The history of Adams State and the region it serves remains preserved in the Luther Bean Museum.
The Luther Bean Museum collection reflects the rich history and archaeology of the Rio Grande in Colorado. This ranges from the ancient history of Native Americans in the Rio Grande gorge to exploration from Santa Fe into the San Luis Valley that began in the 1700s, and the first settlements in Colorado, begun immediately after the Mexican-American War in 1848.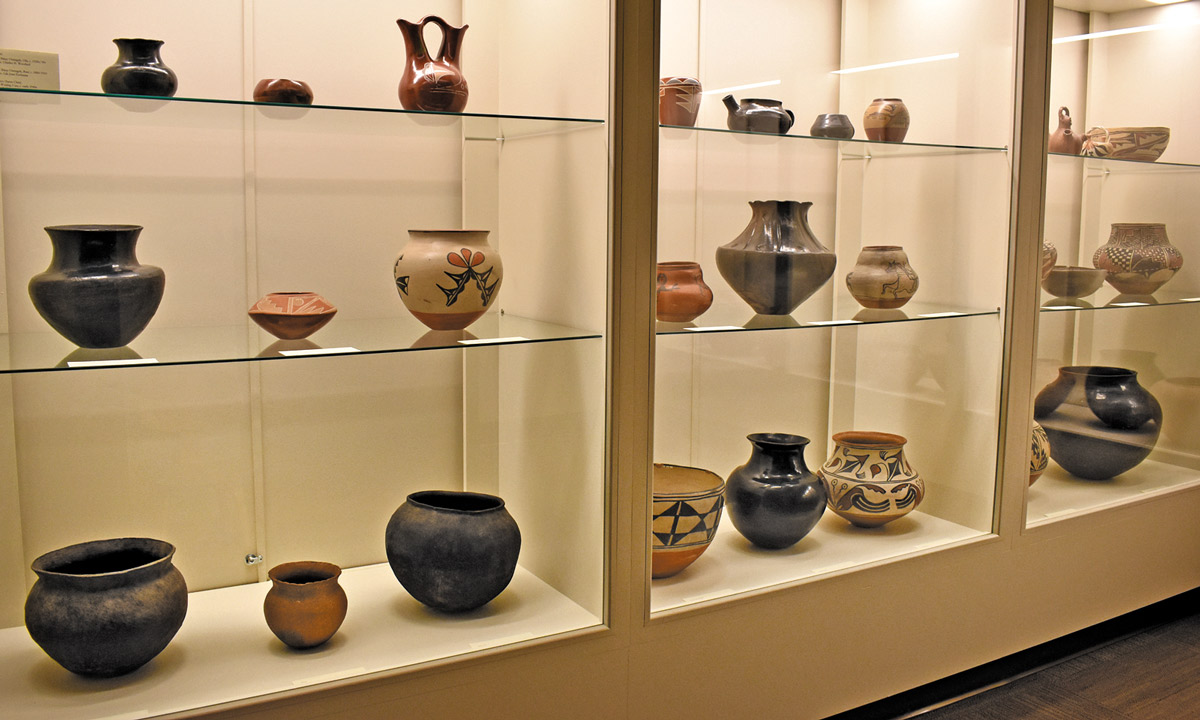 Displays include Native American pottery, items featuring former Colorado governor and Adams State founder William H. "Billy" Adams, and Major Lafayette Head, Colorado's first lieutenant governor, U.S. Indian agent and early settler of Conejos County.
Patrons of Adams State, Beryl and Charles Woodard, donated furniture, porcelain, decorative arts and Asian ivory and stone carvings from their estate that have enriched and broadened the collections. Other exhibits include paintings and works on paper by Stephen Quiller, Woody Crumbo and William Moyers; bronzes by William Moyers (1939 ASU Alumnus); a bronze by Allan Houser; and a small oil painting by Joseph Henry Sharp. The mezzanine level's displays feature Dr. Eppie Archuleta, master weaver, and a collection of retablos and bultos from the northern Rio Grande region.
The Luther Bean Museum recently went through a renovation process, along with the entire Richardson Hall. Although improvements were made to storage and display areas, the space remains historical, with vaulted ceilings, floor to ceiling windows, original light fixtures, fireplace and support beams and columns.
In 2016 the Emma and Henry Salazar family, through a generous donation, established the Salazar Rio Grande del Norte Center. The virtual Salazar Center, housed in the Luther Bean Museum, funds an undergraduate student internship and is dedicated to the study and preservation of the natural and cultural resources of the upper Rio Grande region.
Admission to the Luther Bean Museum is always free. Hours are 1 p.m. until 5 p.m. Monday through Friday, except major holidays and Adams State's winter break (December 25, 2017 until January 2, 2018). The museum is located on the second floor of Richardson Hall. Free visitor parking is located in the lot south of Richardson Hall on Edgemont Blvd., off U.S. Highway 160.
Contact lutherbean@adams.edu or call 719-587-7151 to schedule a visit outside normal visiting hours. Visit adams.edu/lutherbean for more information.
Linda Relyea is the Assistant Director of Communications at Adams State University.