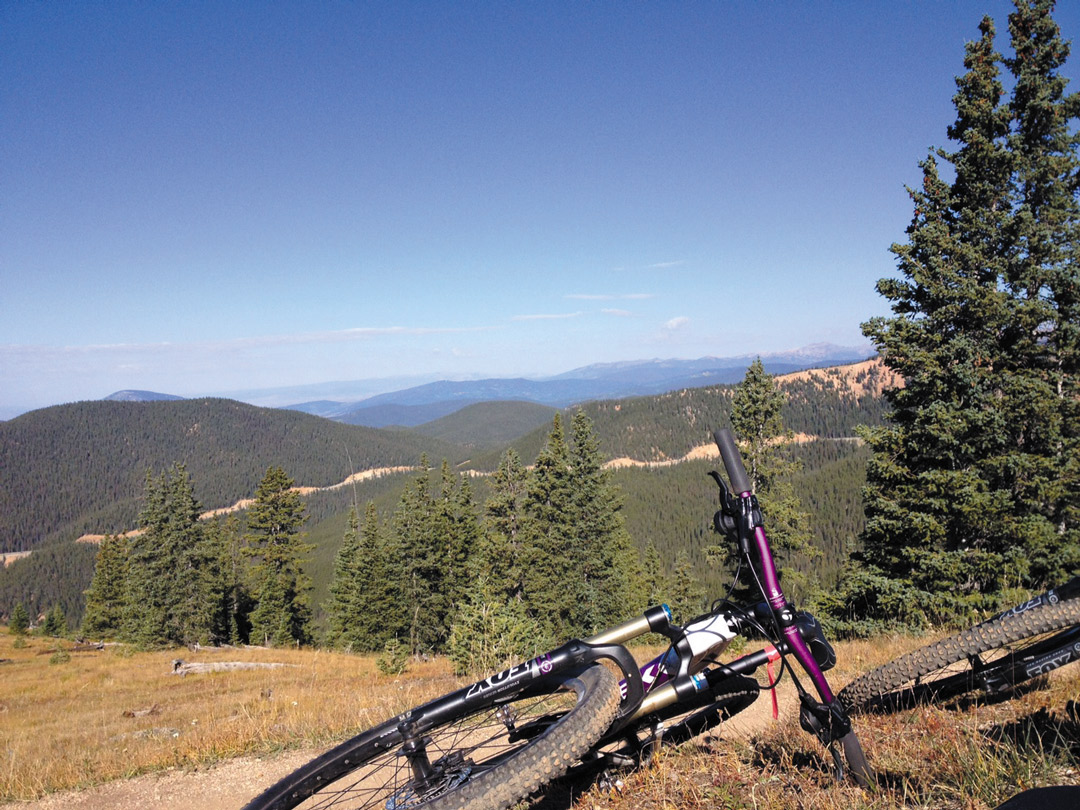 By Maggie Frasure

This year marks the 19th Annual Monarch Crest Crank. Taking place on Sunday, September 17, this annual fundraising bike ride wraps up Salida Bike Fest and benefits the Alliance Against Domestic Abuse (AADA).

AADA works to eliminate domestic violence and sexual assault and to empower victims through education, services, and creating social change. Over the past five years, AADA has helped more than 1,100 of our neighbors, friends and family members in Chaffee County. Proceeds from the ride enable AADA to advance their mission.

Local Salidan Clark Roberts has participated in the Crest Crank almost every year. Clark values creating personal traditions that support the community and local organizations. He believes in the work that AADA does. According to Clark, "It is a feel good way to support an organization that does meaningful work for women and girls."

He also explains that the event "isn't for the faint of heart." Although you don't have to be a professional to ride, it can be a challenging course for some. Clark states, "You see people that have never ridden the course before and those that have ridden year after year."

Phil Ryder is one who has never ridden the course before and will be a first-time participant in the Crest Crank. He was researching the trail online and came across information about the fundraiser.

According to Phil, "I have wanted to do the Monarch Crest Trail forever and what a great opportunity to do it." Phil is a former Coloradan who now resides in Phoenix, Arizona. Besides helping a great cause, he has a personal tie to the domestic violence issue. He had a family member who experienced an abusive relationship, and the ride is an opportunity to honor her.

The ride is also a chance for participants to try their hand at peer-to-peer fundraising (encouraging their family and friends to support AADA and their participation in the ride). As an incentive to raise extra funds, Absolute Bikes in Salida is donating a new cruiser bike to the highest fundraiser.

The Crest Crank takes place on the last day of Salida Bike Fest. Now in its sixth year, Salida Bike Fest is a four-day festival celebrating bikes of all kinds. See a schedule of other events at salidabikefest.com.

The Crest Crank annual fundraiser includes a shuttle to and from Salida to the top of Monarch Pass – a unique part of the ride. If you want to ride the Monarch Crest Trail on your own, you can pay for a shuttle ride to the top. However, it wouldn't include a ride back to town. By participating in the fundraiser, you can save your strength for the after party instead of riding the 10 miles back to Salida. Riders will also receive a goodie bag and free lunch and libations at the after party.

The after party kicks off at noon at Riverside Park, at the corner of F Street and Sackett, and is open to the public. There will be a silent auction, live music from the local band Big Meadow, food and drink for sale from Moonlight Pizza and Brewpub, Eddyline Brewery and Wood's High Mountain Distillery.

Whether you've participated for many years like Clark, or this will be your first time like Phil, we want you to join us. As Clark states, "I can't think of a better way to support AADA and the community than by getting on my bike."

You can sign up to ride, to volunteer, or stop by the after party. Learn more at monarchcrestcrank.com.

Maggie Frasure is coordinating the Monarch Crest Crank. As the owner of Unmatched Communications, she helps nonprofits tell their stories through copywriting and event planning.