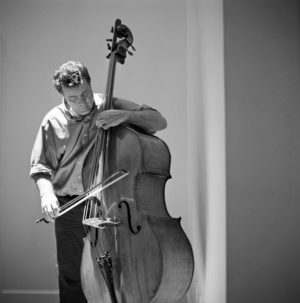 By Don Bauder
The world champion Denver Broncos have decided to relocate from the Denver area, population 2,814,330, to Chaffee County, population 18,658.
Well, not really, but on a per capita basis, Chaffee County folks probably enjoy watching more star performers than Denver area residents do.
These are classical music stars – world-famous, touring professionals who spend parts of their summers teaching at the Aspen Music Festival and School, and the rest of the year performing and teaching all over the world.
During six weeks in the summer, these musicians play at the Salida Aspen Concert series, which will have its 40th season this year. A small mountain county – once based on railroads, mining and prostitution – now attracts the globe's top classical music talent.
Decades ago, the Aspen Music Festival and School decided to launch an outreach program in western cities and towns. Salida put on one concert in 1977. It was extremely well received, and the next year Salida tried six such concerts. Again, Bingo!
Ever since, Salida Aspen has held six concerts a year, except for 2013, when it sponsored seven. During these decades, the other outreach towns, one after another, dropped away, until Salida was the last one standing.
One group of musical performers, the American Brass Quintet, called the "high priests of brass" by Newsweek magazine, has played in Salida in all but a handful of those 40 years. That's a lot of trips over Independence Pass.
Salida Aspen thrived because the musicians appreciated the enthusiasm and knowledge of the audience. It remains quiet at the right times (between movements), and claps at the right times (at the end), and at appropriate volume – fortissimo, often while standing.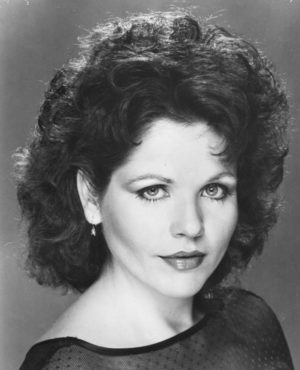 The stars who have performed at Salida Aspen include Renée Fleming, the reigning opera soprano, who sang in 1988; pianist Gustavo Romero (1985), and one of the world's best-known violinists, Gil Shaham (1986). Those three performed at Salida Aspen before they hit the big time. But the American Brass Quintet; George Shirley, the first African-American to sing a lead role at the Metropolitan Opera (1996); Nancy Allen, principal harpist for the New York Philharmonic (1986, 1988, 1989), and, actually, most performers through the years have played at Salida Aspen during their peak years.
Consider this season. Joyce Yang, who turns 30 this year, is often called the greatest pianist of her generation. She opens the season Saturday, July 9, when she performs music by such composers as Claude Debussy and George Gershwin. She is coming back for the eighth time in nine years. She has soloed with almost all the best-known orchestras internationally. This year's concert is underwritten by Collegiate Peaks Bank.
The following Saturday, July 16, pianist Simone Dinnerstein returns for the third time playing the work that made her famous, the "Goldberg Variations," by Johann Sebastian Bach. In 2007, she raised the funds to record this great keyboard work, originally composed for harpsichord. In the first week of sales, her Telarc recording shot to number one on the Billboard Classical Chart, and was subsequently named "Best of 2007" by the New York Times and The New Yorker.
On Tuesday, July 26, Chaffee County does the tango. Understanding this requires some history. Two years ago, Yang, along with violinist Augustin Hadelich (who plays a Stradivarius) and guitarist Pablo Villegas premiered an evening of Spanish music, "Tango, Song and Dance" at the Kennedy Center in Washington, D.C. That summer, the three put on the same show at Salida Aspen. It was wildly successful.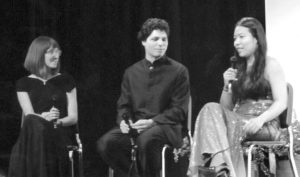 So, on July 26 of this year, Salida Aspen is going back to the tango's roots – Argentina. An Argentinean group, the Héctor Del Curto Quintet, performs tango music that will be announced from the stage. The instruments will be piano, violin, cello, double bass, and bandoneón, an unusual kind of concertina.
The American Brass Quintet returns on Saturday, July 30. The quintet will play music composed in the Renaissance and up to the present, underwritten by F Street Five and Dime.
The following Saturday, August 6, violinist Jennifer Koh comes to Salida Aspen for the first time. She was named the 2016 "Instrumentalist of the Year" by Musical America, the nation's oldest magazine devoted to classical music. Among several works, she will play Johann Sebastian Bach's "Partita No. 2 for Unaccompanied Violin in D minor, BWV 1004." Ms. Koh's concert is being underwritten by High Country Bank.
The last concert of the year on Saturday, August 13, will feature students from the Aspen studio of a wife-husband team known as "The Power Couple of Chamber Music," Wu Han, pianist, and David Finckel, cellist. Han and Finckel have played at Salida Aspen many times (2001, 2002, 2003, 2005, 2006, 2011). This year, their outstanding students will perform with underwriting by Elise Backinger and Kent Strickland.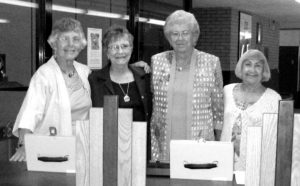 Salida Aspen performers from recent years are starring around the world. Composer/bassist Edgar Meyer, called by The New Yorker "the most remarkable virtuoso" in the history of his instrument, has come to Salida Aspen three times (2006, 2013, 2015). He draws big audiences, almost filling Salida High School auditorium where the concerts are played. Meyer plays classical, bluegrass, progressive bluegrass, jazz and what's called "world music" (often his own compositions or arrangements).
Pianist Inon Barnatan, who has played in Salida three times (2009, 2010, 2011), is the New York Philharmonic's first "Artist in Association."
Pianist Jeremy Denk (2009) – who tours with Joshua Bell, one of the world's most admired violinists – not only solos with the top orchestras: he also writes for The New Yorker, the Guardian, and The New Republic, and does book reviews for the New York Times.
Hadelich, Villegas and Yang are taking their tango collaboration (2015) to San Diego and Orange County (California) this year.
Pianist Orli Shaham (2012), sister of famed violinist Gil Shaham, last year put out a two-CD recording featuring compositions influenced by Brahms.
Violinist Jennifer Koh, who will perform this year, is joining with Shai Wosner, who played for Salida Aspen last year, for a recital series, "Bridge to Beethoven," which probes that great composer's effect on culturally diverse composers and musicians.
Salida Aspen ticket price remains $15 at the door. The price would probably be $65 or more in Aspen and $100 in New York. In 2013, Ray Mark Rinaldi of The Denver Post wrote that Salida Aspen "may be the best classical music deal in Colorado."
Salida Aspen has been economically strong, but, "We are facing some new financial challenges," says Ernest Marquez, president. For years, Aspen charged less than $25,000 per year for talent. Last year it was $24,500. This year, the fee jumps by $10,000. Also, the Salida-based company will be responsible for transporting musicians to and from Aspen. That will cost an additional $2,400 to $3,200 this year.
Last year, the company began leasing a piano to replace one built in 1939. Now the pianos are fewer than ten years old. But that costs money – another $4,200 a year. And then there are the usual expenses: piano tuning, payment to the high school, printing and the like.
In the past, gate sales have been around ten percent of the money the company brought in. Program book advertising accounted for 35 percent and donations 50 percent. Because expenses have risen so rapidly, Salida Aspen must raise more money from all those sources, and others. "We're confident," says Marquez.
Don Bauder, who just turned 80, has been a financial editor and columnist for 52 years. He would rather write about Bach than stock.
All photos courtesy of Salida Aspen Concerts and Jean Hanfelt