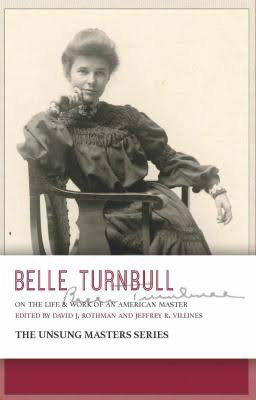 by David J Rothman, Jeffrey R Villines, eds.
ISBN: 978-0-9641454-9-8
Pleiades Press, 2017
$16.00; 201pp.
Reviewed by Eduardo Brummel
David J. Rothman is Director of the Graduate Program in Creative Writing at Gunnison's Western State Colorado University. He is also, as anyone who's recently spent time with him already knows, a passionate advocate for Breckenridge-based poet, Belle Turnbull (1881-1970), whom he describes as, "one of the strongest poets yet to emerge in Colorado."
There's so much contained within this book. As with a good poem, its charms and gifts continue revealing themselves, the more time is spent with it. Fortunately, for Rothman and for Villines, a Ph.D. student at University of Houston, Turnbull was mindful and precise in gathering and maintaining her works, now held in the Denver Public Library. As Villines tells us, "[Turnbull's] collection is on the small side … However, unlike many of the archives I have worked with, … [t]he collection does not hide its secrets with clutter and ephemera."
Rothman and Villines each provide a chapter introducing Turnbull and fleshing out various aspects of her life, both in and outside of poetry. After these two introductions, selections from each of her three books of poetry are included, which are then followed by some of her uncollected and unpublished works. The book concludes with four scholarly essays – one of them by David Mason, our previous Colorado Poet Laureate, and then finally, notes and acknowledgments.
I, for one, am grateful for this book; grateful for its returning to the public eye a poet whose prestige has somehow disappeared within the past three or four decades; and grateful for it being such a go-to book. I'll be returning to it, over and over, as the years go by.