Article by Steve Voynick
Mining – September 2005 – Colorado Central Magazine
ASARCO LLC, formerly ASARCO Inc., a company that most old-timers still call the American Smelting & Refining Company, or simply "AS&R," has been part of Leadville for more than a century. AS&R quickly grew beyond its Leadville roots, first becoming the keystone of the Guggenheim family fortune, then a multinational, billion-dollar conglomerate of metal mines, mills, smelters, refineries, and related businesses.
As a mining company, ASARCO's importance in Leadville was overshadowed only by the Climax Molybdenum Company. Over the decades, thousands of individuals living in Leadville and the upper Arkansas Valley earned paychecks at AS&R's Arkansas Valley Smelter and its various mines, including the Black Cloud, which remained active until 1999. But for the past 22 years, most of ASARCO's local notoriety derived from its involvement with the U.S. Environmental Protection Agency (EPA) and the fact that it paid for most of the multi-million-dollar Superfund cleanup of Leadville's California Gulch.
And now ASARCO is in the news again. On August 10, 2005, awash in a sea of red ink, battered by a terribly-timed labor strike, and facing insurmountable environmental liabilities and tens of thousands of health-related lawsuits, Tucson, Arizona-based ASARCO LLC filed for Chapter 11 bankruptcy protection in a federal court in Corpus Christi, Texas.
Concerns about the filing echoed from Ruston, Washington, and East Helena, Montana, to Omaha, El Paso, Denver, and even Leadville — just a few of the sites where ASARCO is currently mired in environmental liability. The big question now in these cities and communities is how bankruptcy will impact the company's ability to continue to pay all or part of the costs of some 20 Superfund cleanup operations.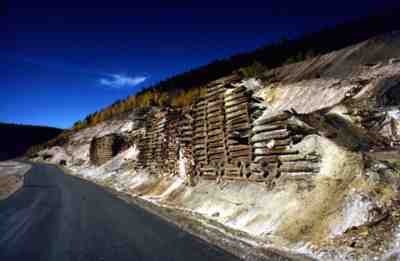 The tale of ASARCO's rise and fall reflects much about the past and present state of the American mining industry. Although the American Smelting & Refining Company was founded in 1899, its roots actually go back two decades earlier to Leadville's silver boom and the business acumen of an investor named Meyer Guggenheim. In 1847, Guggenheim, then 19 years old and flat broke, had emigrated from his native Switzerland to Philadelphia where he worked as a tailor. After establishing his own shop, he branched out into selling general merchandise, importing Swiss lace and East Indian spices, and dabbling in railroad stocks. By the late 1870s, just as Leadville's silver strikes began making national headlines, Meyer Guggenheim had used his sharp eye for business opportunities to amass a small fortune.
IN 1879, two of Guggenheim's Philadelphia business associates, bitten by the silver-mining bug, ended up in Leadville, where they found a risky but interesting opportunity in the unproven A. Y. silver mine in California Gulch. Unable to invest themselves, they informed their friend Guggenheim who bought a half-interest in the A. Y. for $5,000–sight unseen. When Guggenheim visited Leadville the following year to inspect his still-unproductive mine, he also bought the adjacent Minnie claims.
Soon after returning to Philadelphia, Guggenheim learned by telegram that his A. Y. miners had blasted into "mineral" — massive veins containing 1,200 pounds of lead and 18 troy ounces of silver per ton. As luck would have it, these veins also extended to the Minnie. The A. Y. and Minnie soon began turning a clear profit of $2,000 per day and would continue to do so for the next decade.
By 1887, Guggenheim and his seven sons owned several Leadville mines, along with the Arkansas Valley Smelter. Even the silver-market crash of 1893 did not slow the steady growth of the Guggenheim metals empire. Despite silver mines closing all around them, the family acquired some failed Leadville smelters for pennies on the dollar and incorporated them into their Arkansas Valley Smelter. Then they built a modern and highly efficient smelter at Pueblo, Colorado, importing silver concentrates and high-grade ores from Mexico at bargain prices, and dumping the recovered silver at a good profit on the depressed U.S. silver market. When federal legislation ended that practice, they built two similar smelters in Mexico and sold the recovered silver on the world market.
In 1899, American smelting interests were divided into two opposing groups. The Guggenheims headed the smaller of the two. The other was the American Smelting & Refining Company, just founded by a consortium of powerful mining and smelting interests which had pooled their considerable resources. Anxious to monopolize the smelting industry, AS&R invited the Guggenheims into its fold. But dissatisfied with the terms, the Guggenheims refused.
During 1900, the two groups engaged in head- to-head competition. AS&R's 20 smelters and refineries posted a profit of $3.5 million. The Guggenheims, with just three far more efficient and better-managed smelters, cleared $3.6 million–which they used to buy up AS&R shares. Realizing that they had been beaten at their own game, AS&R's directors grudgingly invited the Guggenheims in on their own terms. Daniel Guggenheim became chairman of the board and the executive committee of the American Smelting & Refining Company, while four of his brothers were seated as directors.
MEYER GUGGENHEIM died in 1905, pleased and proud that his sons had already turned AS&R into a major economic force. The company first monopolized the Mexican mining industry, then built a string of new smelters to cement its prominence in the U.S. By the 1950s, AS&R had gained control of American lead and zinc smelting, greatly expanded its copper operations, and opened its first big, open-pit copper mine in Arizona. By 1955, most mining companies had already abandoned the fading Leadville Mining District, leaving AS&R's venerable Arkansas Valley Smelter short of ore. But instead of joining the exodus, AS&R got together with the Resurrection Mining Company, forming a joint venture that sank the Irene Shaft deeper than any previous district mine to find new lead-zinc-silver-gold ore. But two years later, collapsing metal prices forced cancellation of mining plans and the shutdown of the Arkansas Valley Smelter, Lake County's longest continuing business and Colorado's last smelter.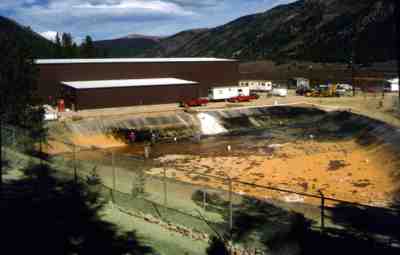 AS&R scrapped the smelter (located in Stringtown, just south of Leadville) in 1961. Nevertheless, the company continued exploration in the Leadville district, striking another multi-metal ore body upon which the Black Cloud Mine would begin production a decade later.
In 1967, AS&R encountered one of its first major setbacks when the Mexican government ordered the company to sell off its majority interest in its numerous Mexican properties. AS&R complied, reducing ownership of its Mexican mines and smelters to 34 percent. The new majority owner of these properties was Grupo Mexico, then an obscure organization with no previous track record–but one that would come back to haunt AS&R.
The 1970s were heady times for the big American mining companies which still provided much of the world's base-metal supply. Strong metal prices were generating high profits, which at the time seemed to justify the greater debt loads rapidly accruing from aggressive expansion and diversification at home and abroad.
AS&R was a perfect example. Now operating under its new corporate acronym ASARCO, the company acquired a majority interest in the Southern Peru Copper Corporation, owner of Peru's world-class Cuajone copper mine. It also modernized its big smelters in Arizona and Texas, while continuing to acquire new domestic copper properties.
But when silver and base-metal prices collapsed in the early 1980s, the bright future of ASARCO and many of its corporate peers suddenly dimmed. Already stung by Mexican nationalism, ASARCO now faced sharply reduced earnings that strained its heavy debt obligations. Meanwhile, increasingly high domestic operating costs continued to compromise its competitiveness in an emerging global mineral market dominated by low-cost, foreign producers. But all of these problems would pale before one that was just rearing its head.
When the EPA arrived in Leadville in 1983, it immediately added California Gulch to its new Superfund cleanup list. Under the authority of the Comprehensive Environmental Response Compensation Liability Act, the EPA began seeking "potentially responsible parties" to share in what would prove to be huge environmental-cleanup costs. To no one's surprise, ASARCO, with its active mining presence and long history in Leadville, headed the list. California Gulch would cost ASARCO tens of millions of dollars, and that was only the beginning. Soon ASARCO also found itself wide open to similar environmental liabilities at some 20 sites across the country.
FROM ALL APPEARANCES, ASARCO was still an industry giant in the mid-1990s. With 12,000 employees, the now fully integrated copper producer had recently expanded its holdings into Montana and Idaho. But the company's real money-maker remained its 54-percent interest in the Southern Peru Copper Corporation, which regularly turned a $50-million annual profit.
But the other side of the corporate ledger was frightening. ASARCO was wallowing in debt and losing $100 million each year. And its directors had no idea how to begin to address the company's environmental liabilities that by then had topped 400 million dollars.
By 1999, ASARCO was overdue for a takeover. The company first tried to save itself through a friendly merger with Cyprus-AMAX Minerals (then owner of the Climax and Henderson molybdenum mines). Those hopes were dashed when the Phelps Dodge Corporation, a Phoenix-based copper giant, bought out Cyprus AMAX and made its own takeover bid for ASARCO. But then a new player arrived on the scene–Grupo Mexico, the same folks who had assumed the majority interest in ASARCO's Mexican holdings three decades earlier.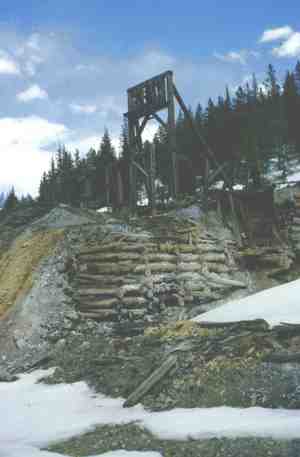 And Grupo Mexico was no longer an obscure holding company. In 1989, the privatization of state-owned Mexican mining operations had put Grupo Mexico in the driver's seat. Determined to remain competitive in a rapidly consolidating industry, Grupo Mexico began a $700-million modernization program that by 1995 had turned it into one of the world's lowest-cost producers of copper, zinc, and silver.
Now Grupo Mexico had its sights set on growth–and ASARCO. ASARCO's copper holdings in Arizona and Peru would make Grupo Mexico the world's third biggest copper producer. Not about to let ASARCO get away, Grupo Mexico outbid Phelps Dodge with a $2.2 billion cash offer and walked away with ASARCO's assets, including three open-pit copper mines and a smelter in Arizona, a Texas metal refinery, two electrolytic copper plants, and the majority interest in the Southern Peru Copper Corporation.
Those assets, of course, came with heavy baggage in the form of dozens of shut-down sites and facilities, among them Leadville's Black Cloud Mine, which had closed six months earlier because of depleted ore reserves. The biggest single piece of baggage, of course, was ASARCO's $400-million environmental liability–a matter that Grupo Mexico never clearly revealed how it intended to handle.
GRUPO MEXICO wasted no time in reshaping ASARCO, moving its corporate headquarters out of New York City to Phoenix, then selling off the company's aggregate and specialty-chemical divisions. But while downsizing and cost-cutting reduced its annual loss, it also caused ASARCO to technically default on $450 million in loans when its corporate assets fell $84 million below the bank-mandated maintenance level.
More bad news came in 2002 when copper prices took a dive. Next, ASARCO was hit with 95,000 personal-injury claims dating back 30 years to its subsidiary asbestos-cement manufacturing operations in Canada. ASARCO's response to the mass-filing of lawsuits was to buy time by ordering its five mothballed asbestos subsidiaries into bankruptcy.
ASARCO Inc., now ASARCO LLC, moved its headquarters again, this time to Tucson, Arizona. But minor restructuring and cosmetic changes did not address the real problem. ASARCO had already spent many millions in environmental cleanup costs, yet it still had to come up with another $400 million. Some analysts even pegged the company's actual long-term environmental liabilities at closer to $1 billion.
In 2003, Grupo Mexico filed with the U.S. Securities & Exchange Commission a notice of its intent to sell ASARCO's holding in the eminently profitable Southern Peru Copper Corporation. The EPA, well aware of ASARCO's dwindling assets and declining ability to meet its cleanup obligations, asked the U.S. Department of Justice to block the sale. The department issued an injunction, but lifted it after Grupo Mexico had posted $125 million into a dedicated trust to cover ASARCO's short-term Superfund liabilities. With the door open for what is in hindsight nothing more than a minor payoff, Grupo Mexico then quickly moved the Southern Peru Copper Corporation to its Mexican mining division–offshore and out of harm's way. Many industry observers warned that Grupo Mexico was stripping ASARCO of its assets in preparation for bankruptcy.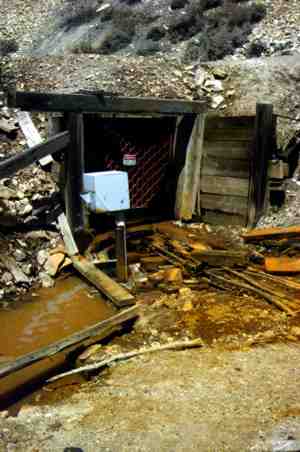 In 2004, Merrill Lynch estimated ASARCO's negative contribution to Grupo Mexico at $217 million. Citing ASARCO's high operating costs and asbestos and environmental liabilities, Merrill Lynch saw only three possible options for the company: spinoff, asset sale, or bankruptcy.
SURGING COPPER PRICES in 2005 seemed to offer ASARCO a glimmer of hope. But in what may have been an overzealous effort to further reduce operating costs, the company tried to freeze employee wages and pension benefits and reduce medical coverage. Citing near-record copper prices, the unions balked and 1,500 ASARCO employees in Arizona and Texas walked out in early July. Instead of generating badly needed cash flow, ASARCO's copper production was cut in half. In a domino effect, banks downgraded the company's debt rating from BB to CCC, essentially making the burgeoning corporate debt unmanageable.
With all hope gone, ASARCO executives threw in the towel and filed for bankruptcy protection on August 10th. ASARCO president and chief executive officer Daniel Tellechea immediately and predictably explained that his company had sought protection under the bankruptcy laws "for the benefit of all its creditors and stakeholders."
But one economic analyst familiar with ASARCO saw the filing as nothing more than an opportunity for the company "to clean out its closets so it can have one helluva yard sale."
The big question now addresses ASARCO's huge environmental liability. Bankruptcy has already halted cleanup work at one ASARCO refinery in Washington, and concerns are growing at other sites. The ASARCO cleanup trust that was funded in 2003 (and which was to be replenished in 2006) will cover some, but definitely not all, of the costs. No one can guess what form ASARCO will take when–and if–it emerges from bankruptcy. In a worst-case scenario, the EPA and U.S. Department of Justice might have to sail into uncharted and likely unproductive waters to go after Grupo Mexico in distant Mexico City.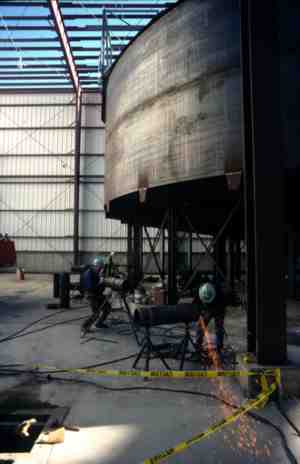 In Leadville, ASARCO has already covered most of its environmental-liability costs at the California Gulch Superfund site, including its share of constructing an $8.6-million water-treatment plant. But the plant's ongoing, annual $1-million operating cost is the in-perpetuity responsibility of the Resurrection- ASARCO Joint Venture. Other pending costs include annual water-quality maintenance and eventual full reclamation at the Black Cloud Mine.
ASARCO's long presence in Leadville is clearly winding down, but certainly not in a way that the Guggenheims could ever have envisioned or understood. What started with silver ore at the A. Y. and Minnie mines has ended rather sadly with a hugely expensive, federally mandated cleanup. The Guggen heims would turn over in their graves knowing that a major factor in the fall of their American Smelting & Refining Company was the cost of cleaning up what they and their contemporaries had left behind.
Steve Voynick's interest in Colorado mining began when he hired on as a miner at Climax many years ago. The author of many books and articles about mining and minerals, he lives in Twin Lakes.