Article by Marcia Darnell
Homeless – December 2006 – Colorado Central Magazine
LA PUENTE, Alamosa's homeless shelter, has always strived to serve the community of underserved people. For the last year, the community has served La Puente.
The shelter, first profiled in Colorado Central in January, 2000, is now larger, better, and brighter, thanks mostly to volunteer efforts and donations.
"It took a full year, from groundbreaking to finish," says Lance Cheslock, La Puente's director. "We could have done it in half the time with a professional contractor and crew."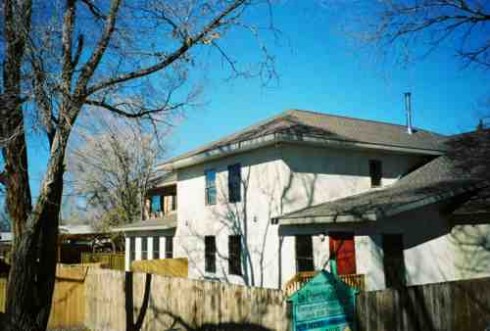 The results were worth the wait, both in aesthetics and karma. The shelter grew from 2,800 square feet to 7,500. It now sleeps 45 comfortably, 80 in a pinch. And the dining room seats 60, and can serve as a classroom between meals.
"The larger shelter isn't because we think homelessness will get worse," Cheslock says. "It's because of our historic numbers."
La Puente kept its old facade.
"We met with neighbors and they wanted us to still fit in with the look of this community," Cheslock explains.
The shelter now accommodates people with special needs. There are handicap-accessible bathroom facilities on the first floor, and two single rooms with special exhaust for people with contagious illnesses.
"We wanted to address some public health issues," says Cheslock. Upstairs is the men's dormitory and a secured area for women and children. The whole facility has better security, from heavier doors and locks, to front-door-only access. Everyone must be "buzzed in" to go upstairs.
New paint, wiring, plumbing, and lights are everywhere, and La Puente now has fire alarms and sprinklers.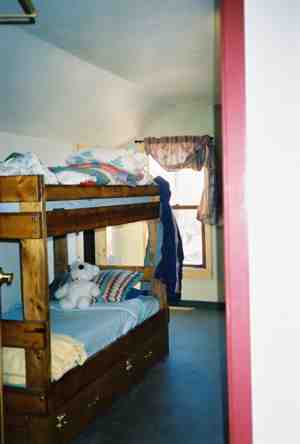 Home-like touches abound throughout the shelter, from the old woodburning stove in the hall to the warm wood paneling. Bright colors, comfortable lounges and clean bathrooms make La Puente look inviting. A deck in the backyard is a sunny retreat.
The kitchen got a major overhaul, with more space and new appliances. It turns out 60-120 meals a day.
The most amazing aspect is the volunteer effort it took to build the shelter. More than 400 individuals worked on the project and Valley businesses donated goods, services and cash.
Alamosa resident Paul Patterson worked on the project 20 hours a week from December to October 1.
"It was an honor to help La Puente," he says. "I did everything from pouring concrete to hanging doors."
He says he, too, benefitted from the work.
"Whenever one puts in time at La Puente you can hear stories that will shake your little roots. The tragedies, the way people become homeless, you don't have time to think about your own problems," he says. "It's one of the benefits of doing any kind of volunteer work."
Contractor Kip Walker, head of Walker Works, also helped.
"My guys went over to do some of the roof framing," he says. He estimates his donation value upwards of $5,000.
"I'm really excited and pleased about the finished project,' Walker says. "I believe that La Puente is a very valuable service for people coming through our community and people who need help."
Some of the best donors were La Puente clients. One resident built the wooden bunk beds. The beds have drawers underneath, so residents have a safe place for their stuff. Other clients helped with drywall, tiling, and other jobs.
"It became a training program," says Cheslock. "Those people got paid for their work, which gave them some money to move, and they learned skills, which may help them find work later."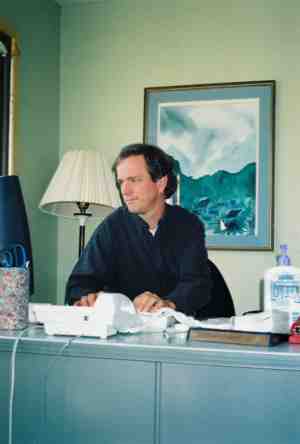 Other big donors included SLV Earth Movers, which dug the trench for the new water line; Southway Construction, which provided concrete; Stock Lumber and Ace Hardware, which provided materials at cost; Paul Steffens, who plumbed for next to nothing; and Babcock Rental, which provided equipment rent-free. A church donated washers and dryers, and San Luis Valley Federal Bank kicked in money and helped La Puente score a grant for the construction costs.
Damon Martin, a coach at Adams State College, organized his teams into volunteer groups; Jack Green provided electrical services; A&J Solar Adobe did plastering; and Better Floors gave really great tile and a wad of cash. Architect Belinda Zink constantly changed the plans to accommodate new ideas and features.
"When I look around the facility, I see the hard work of dozens and dozens of people who now have an investment here," says Cheslock. "We made friendships and community members had ideas we incorporated into the project."
La Puente continued to operate for the year of construction, from a small — very small — house.
"It was a really difficult year for everyone," Cheslock says. It's nice to be in our new home."
With the new space, La Puente will be able to offer more services, says shelter associate Margaret McClymont. One room holds computers for training sessions, and classes and more outreach efforts are now possible.
"We have more safety, more privacy, and more space," Cheslock says, "and now people know who we are and what we do."
Marcia Darnell lives and writes in Alamosa.