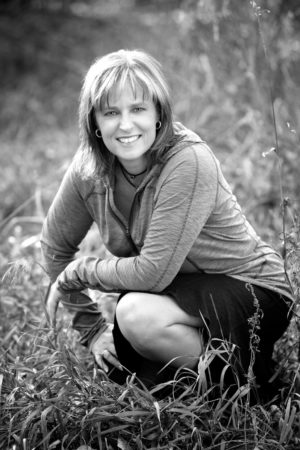 My love for being outdoors began with growing up in rural Michigan, where playing in the woods was the main source of entertainment. That love was further nurtured being a Girl Scout for 10 years. As a Parks and Recreation major at Central Michigan University, I took the opportunity to come out to Colorado for a backpacking class. I instantly fell in love with the Rocky Mountains and decided I was coming back. On graduation day in 1985, I had my pickup truck piled high like the Beverly Hillbillies and left that very day!
I started my portrait photography career in Colorado Springs in 1990. Recently I have moved to Buena Vista to take my photography in a new direction. My vision is to create a unique photograph of you or your family doing what you love to do in the outdoors. This style of portrait work is about your passion, not your face. It reflects you doing what you love, in the places you love. The man in the cover image loves the outdoors, is an avid hiker and has done most of the 14ers in Colorado. We wanted to create something that represented his love for the mountains. This photograph hangs above his fireplace to remind him daily to "live," not just work. The cover image is multiple time-exposures of star trails, with the base image taken from the Four Mile Recreation Area with the sunrise on Mount Princeton.
I am an avid runner, hiker and backpacker. I have backpacked 150 miles of the Colorado Trail, with more slated for this year. Being on a trail with dirt under my feet makes me happy, happy, happy! I love staying active and climbing mountains and am currently preparing for my second half-marathon this summer. I have two grown boys who share my passion for backpacking and climbing 14ers. Spontaneous adventures together were the norm for the three of us.
I am so excited about my move to Buena Vista and want to say thank you to all the warm and friendly people who have welcomed me with open arms!
You can see more of my work at www.tenaciousphoto.com/adventure.