Sarah Woods grew up in Wyoming where she developed a love of wide open spaces and the wildlife that inhabit them, but it has been her 26 years living in Westcliffe that has had the greatest impact. Surrounded by scenic vistas, ranch land and incredibly diverse wildlife, Sarah feels passionate about the disappearing western landscape and feels a responsibility to document it.
Woods has been lucky enough to be a part of some of the nation's finest art shows: Birds in Art, National Museum of Wildlife Art's "Western Visions," Art and the Animal Kingdom, Cheyenne Frontier Days and Arts for the Parks, where she garnered the "Founder's Favorite" and "Juror's Choice" Awards. Sarah has also participated for many years in the Jackson Hole Art Auction, representing "past and present masters of the American West." This year, she was invited to be a part of A Timeless Legacy, "continuing the Artistic Legacy of Glacier National Park." In addition, seventy five of Sarah's paintings depicting the Wet Mountain Valley, its wildlife and ranch life were featured in a retrospective exhibition at the A.R. Mitchell Museum. Sarah's works have been chosen to raise funds for groups ranging from Pheasants Forever to Colorado State University. Her paintings hang in the permanent collections of the Leigh Yawkey Woodson Art Museum, Bennington Fine Art Museum and Environmental Defense Fund, NYC, to name a few. Sarah's works are featured in two coffee table books and two sold out edition children's books.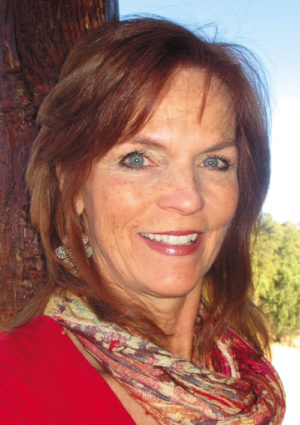 Sarah has been with some of our nation's premiere galleries: Trailside Galleries in Jackson, Wyoming, and Scottsdale, Arizona, for 30 years, and with The Broadmoor Galleries in Colorado Springs since their inception. She is proud that she has been a part of Art for the Sangres for all of its 21 years. Her husband, Randy, is a founding member of the San Isabel Land Protection Trust. She fondly remembers when friends, sitting around the kitchen table, began talking about an idea which blossomed and grew into the land trust and subsequently, Art for the Sangres, its annual fundraiser. Sarah and her husband have also been involved as Board members for Mission: Wolf, an educational sanctuary in the Wet Mountains since 1993.
For 12 years, Sarah has enjoyed getting back to teaching. She teaches 4-6 workshops a year and her time with her students is as inspiring for her as it is informative for them.
She can be reached through her website: sarahwoods.studio or sarahwoodsart@yahoo.com