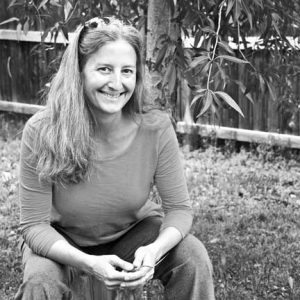 Artist, writer and illustrator Rita Roberts lives and works in Monte Vista, Colorado. Her artwork is indelibly tied to the San Luis Valley, surrounded by the cycles of the upper Rio Grande, which flows a mile from her studio. Born in Nebraska, the artist still gravitates toward farmsteads and big, stormy skies. Her landscapes exist in the mountain west, near the Continental Divide, but her eye finds the flatlands: single trees holding their own against the wind and outbuildings that out-weather the elements of nature.
Rita started her undergraduate studies at the Minneapolis College of Art and Design and received a BFA from the Kansas City Art Institute in 1987. In 2014 she earned an MFA from the Academy of Art University in San Francisco.
Her paintings have been featured in Southwest Art Magazine, American Art Collector, Focus Santa Fe and The Artist's Magazine. She is a signature member of Oil Painters of America, exhibiting at the prestigious Salmagundi Club in New York City this month. Roberts has been juried into several Salon International exhibits, as well as Arts for the Parks and Paint America traveling exhibits, and she been included in the Colorado Governer's Show Invitational.
Rita teaches her signature style of painting and drawing at artistsnetworkuniversity.com. See more of Rita's work at ritaroberts.com.

About the painting:  This oil painting depicts fall cottonwoods on the historic Garcia Ranch. Reyes Garcia is now the steward of this ranch and allowed me to take a walk and paint this beautiful piece of property. As a retired professor of philosophy, environmental and indigenous studies, Reyes is deeply attuned to the legacy of his family's land and the way of life it has provided for generations. With the Garcia family having originally settled in Conejos County in the 1850s, he has a long history rooted in the special area between the Conejos and San Antonio Rivers in the southern part of the San Luis Valley.
Conserving the land and water is a way "to make my own small contribution to preserving the family legacy of ranching and the land-based culture of the ranchero tradition," Garcia writes. "… I came to understand this tradition includes putting into practice ecological values by virtue of an instinctual love of the land that engenders good stewardship and a deep respect for all life forms, the seasonal rotation of livestock and their humane treatment, the acequia irrigation system especially, the transmission of skills which make self-reliance possible …."
In 2013, the Rio Grande Headwaters Land Trust worked with Reyes to complete a voluntary conservation easement on the spectacular Garcia Ranch, to insure that this working ranch will remain intact with its senior water rights in perpetuity. Learn more about RiGHT's ongoing conservation work and the ranch at www.riograndelandtrust.org.
– By Rita Roberts